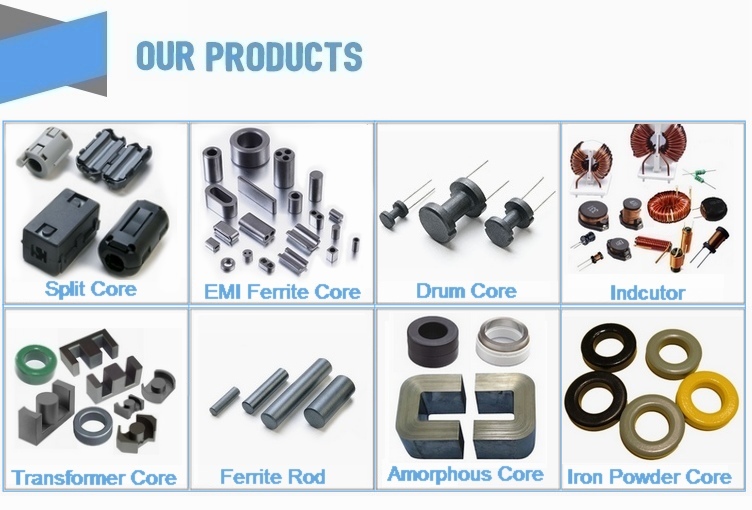 Name

Choke Coil

Alternative name

chock coil,Toroidal Inductor, common mode choke ,

ferrite core inductor,ferrite inductor

Features

Wide voltage and frequency range

Low-power consumption

Low-temperature rise

High-efficiency

Customized designs and specifications are acceptable

Applications

Widely used in color TVs and LCD power supplies, computers,monitors, switches and other electrical equipment

High-frequency transformers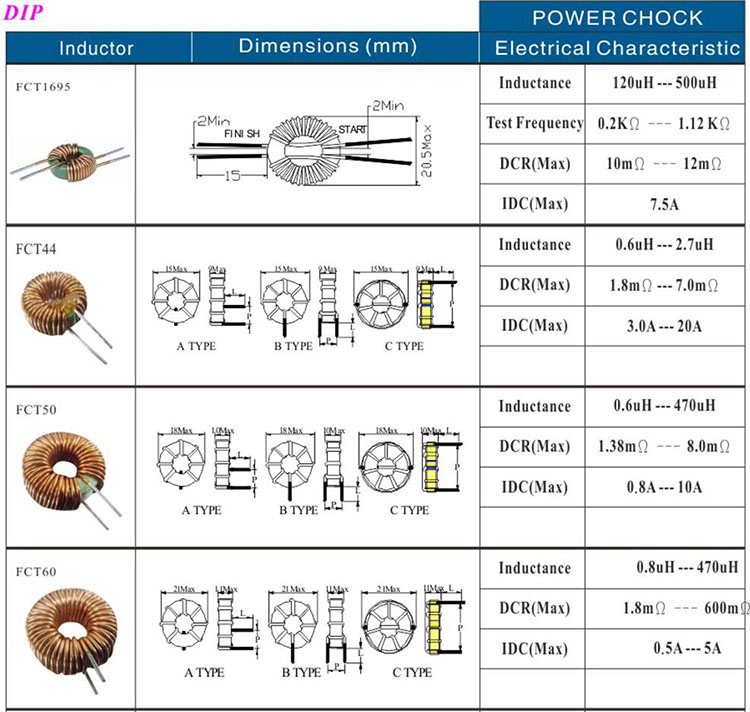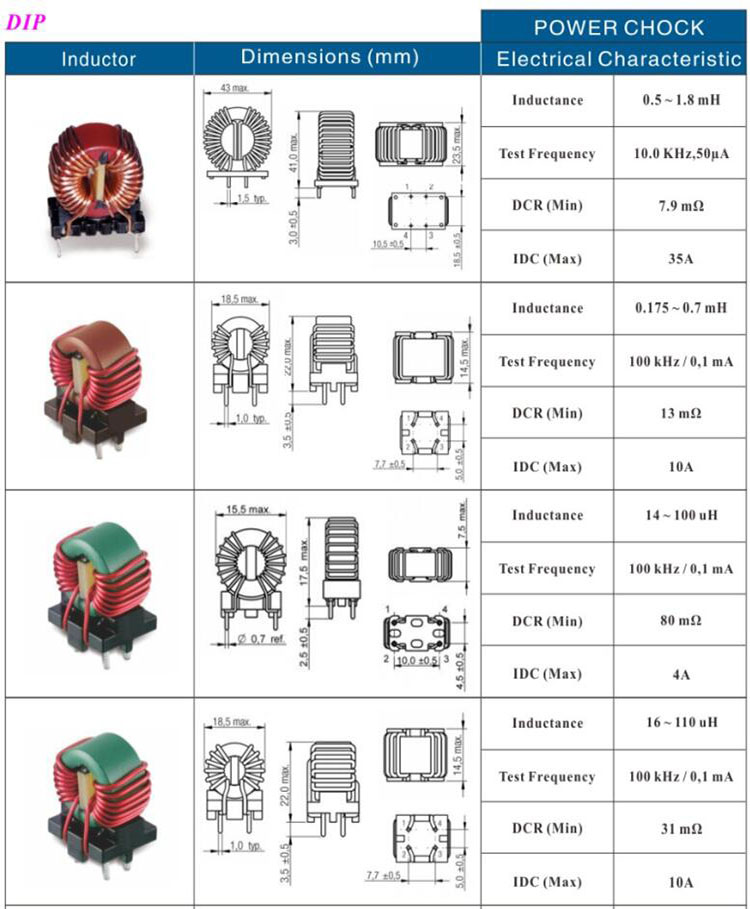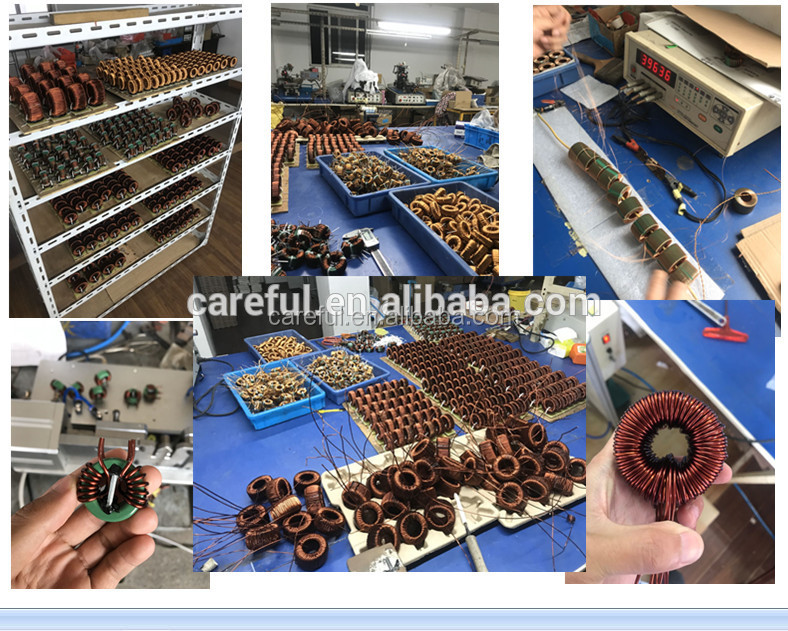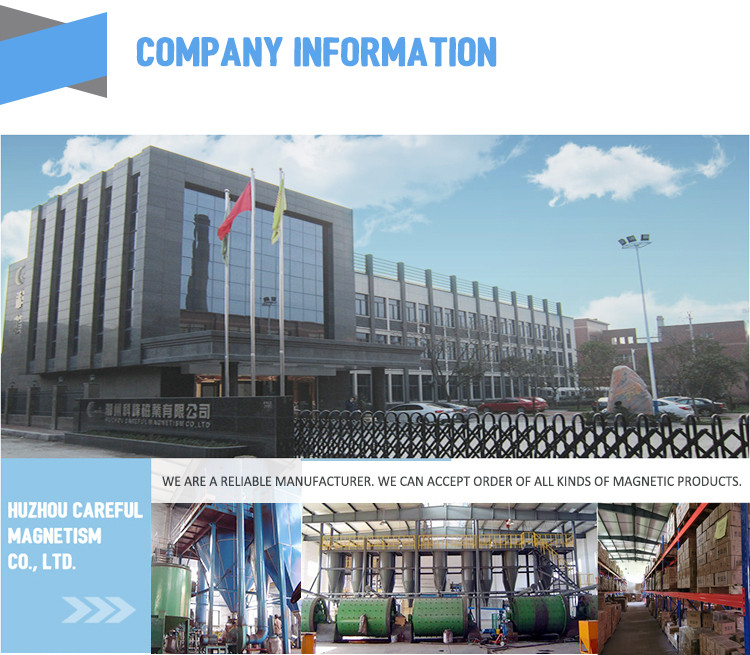 Huzhou Careful Magnetism Co., Ltd. Lead soft ferrite core manufacturer for almost 30 years in this field. Annual sales over US$15 Million.Our advantages are better quality, better services,factory price,reponse within 24hs, enough productive power (1000ts/month)from 3 branch factories keep the good delivery time, annual sales over us$15million, still get growth every year. Our material covered NiZn, MnZn, Amorphous, windely used in industrial, electronics,machinery, like DIP/CHIP inductors, swich high current transformers, filter,choke coils,common mode choke..,and good research department accept customized special products, whatever small, big..., we are directly or indirectly provide products to WIK,SONY,PHILIPS,DELL,and so on, export countries all over the world, 
  Our products include:
Toroidal core, Rid core, Drum core, Rod core,Clamp core(SCRC/SCNF),sleeve core(RH),EE core, EC core,ED core,U core,EFD core, ET/FT core,PQ core, I core,EPC core,Cut core, UY core, URS core,SQ core,EI core,RM core,PM core,ATQ core,EP core....

Packaging Details: Standard exporting carton or as customer's request.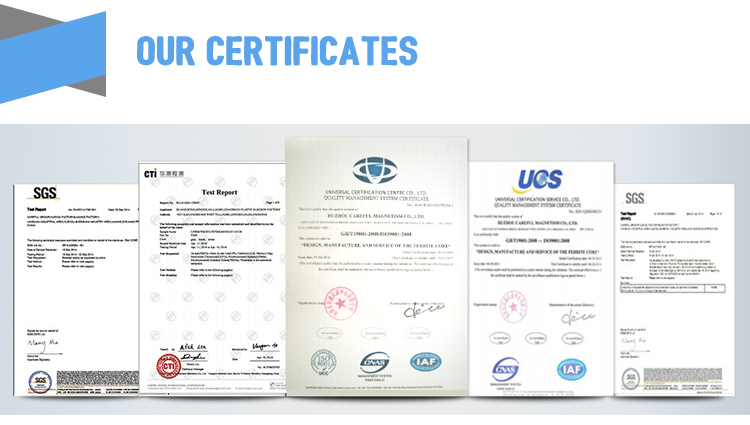 In order to quote you correctly, please provide the following information:
1. Product size
2. Material or Characteristics or testing data sheet
3. Order quantity
4. Usage
5. It would be better to attach the drawings
6. Any special packing or other requirements