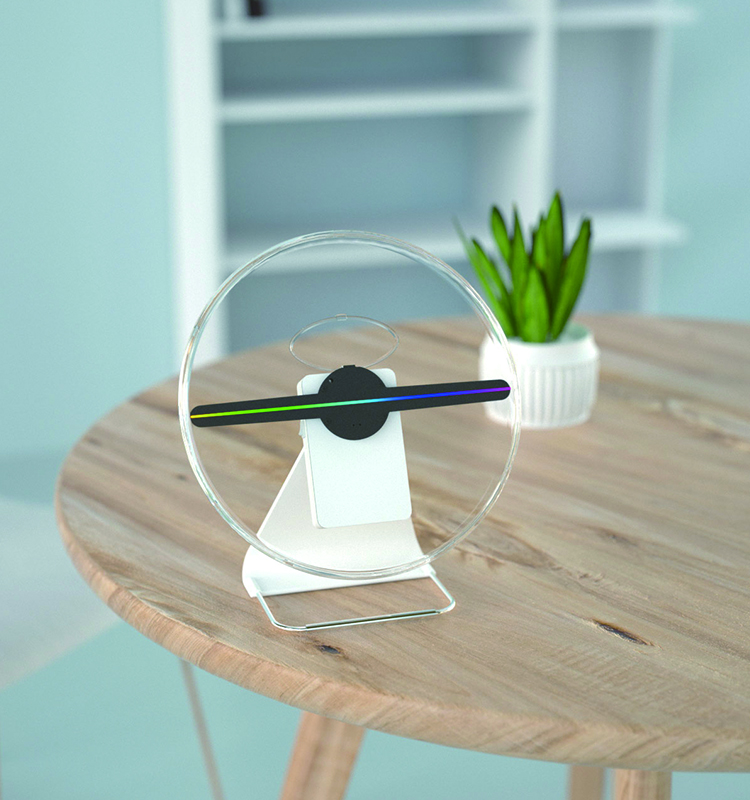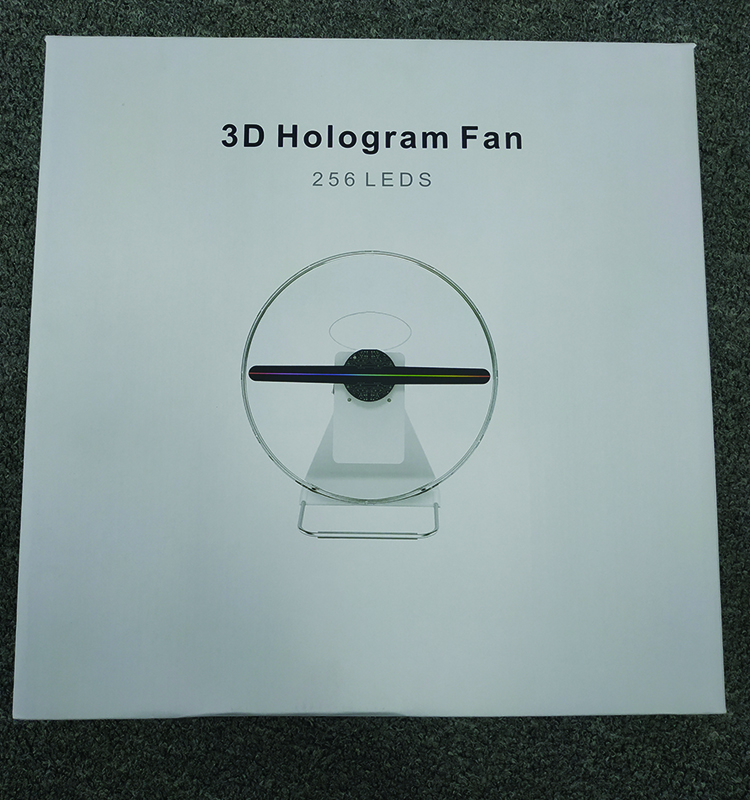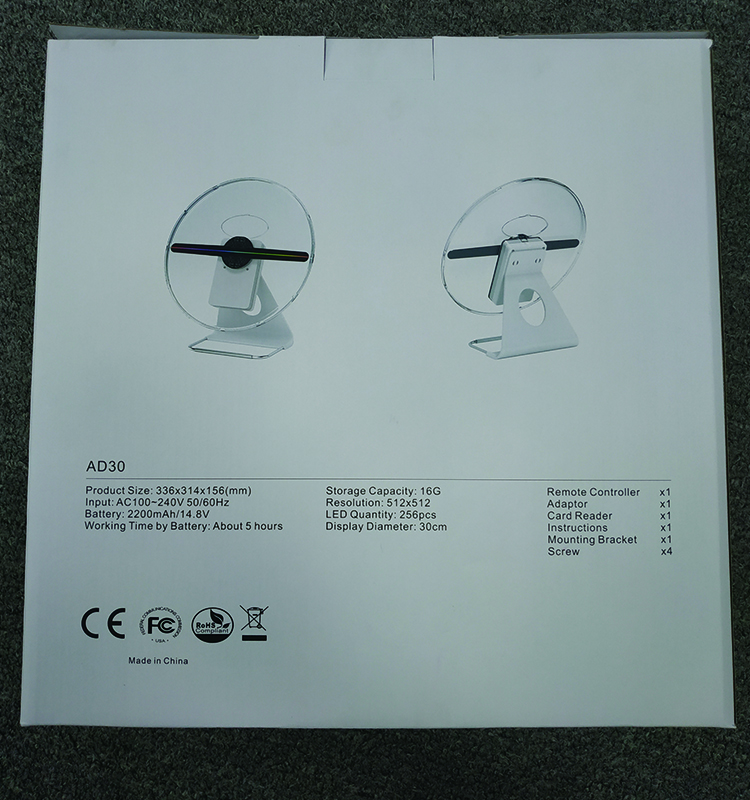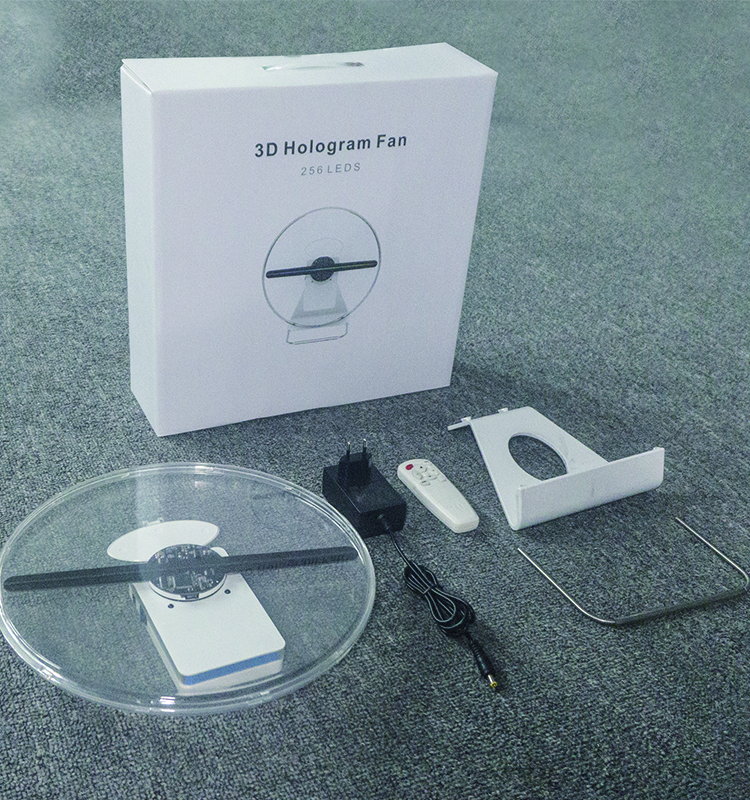 1. With transparent protective cover to protect safety
2. Power supply modes:
    1) Like other advertising machines in the market, you need to plug 110-240V power supply.
2) Built-in 2200Mah rechargeable battery, can be used portable 5-6hours(not limited to use in the environment of electricity)
3. With portable detachable bracket
1) Can hang wall, ceiling, display stand
2) can be placed in any position by our white stand
3) You can remove the bracket and hold the advertising machine for display, such as playing on the back, head, arm for entertainment or advertising.
          Can also be tied to bicycles, motorcycles, cars, etc.
4) can be used at home as a digital photo frame (not only commercial, but also consumer uses)
The display diameter is 30cm, the number of lamp beads is 256pcs, and the distance between the lamps is the shortest! Only 1.15mm, the resolution is very high!
5. The complete package does not exceed 3.5-4KGS (including protective cover, bracket, battery, machine, packaging accessories, etc.), which can be suitable for online promotion!
6. Support OEM, MOQ=200pcs  with your logo!