Tabletex  High End Curve Leather Placemat Reversible Leather Placemat Faux Leather Coating Table Placemat

| | |
| --- | --- |
| Model | TDH  |
| Material | PVC/PU |
|  Color | black+brown, pink +grey,brown+off white ,blue+grey |
| Size | 44*37; any size |
| MOQ | 100pcs/color (Existing color) |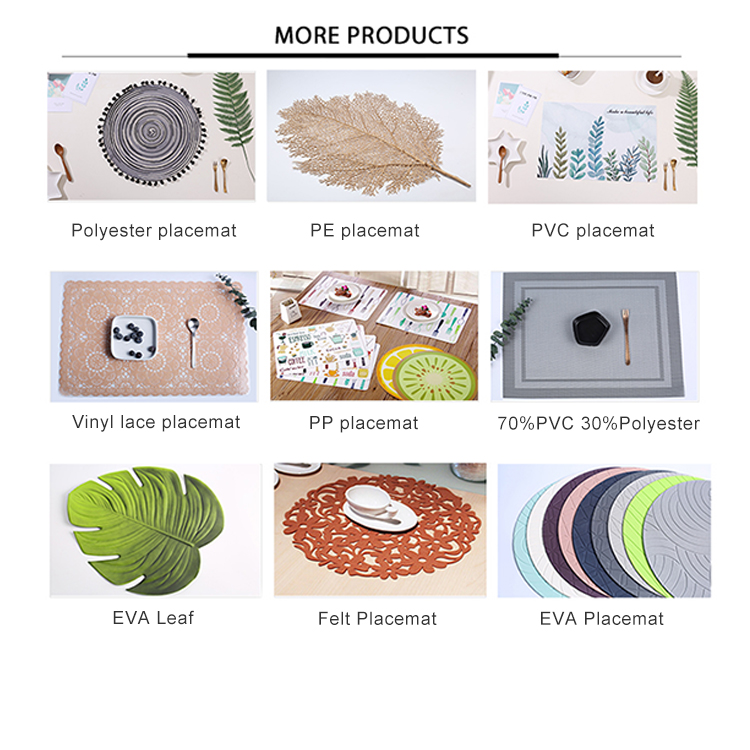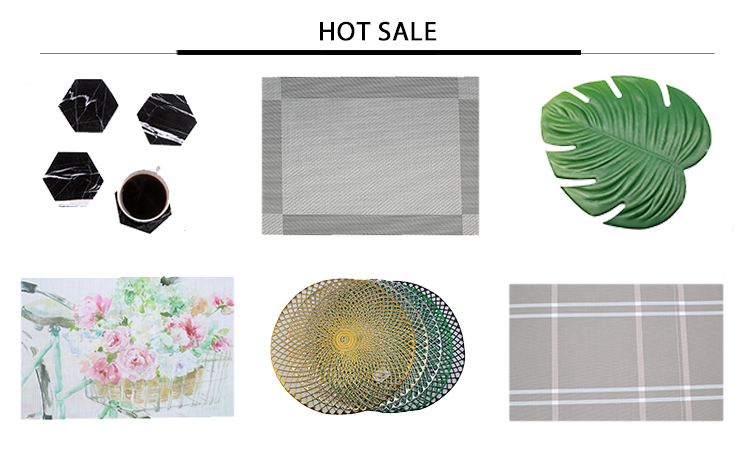 Please Attention:

1. Widely used in restaurant, home, outdoor
2. Easy to wash, quick to dry
3. Against oil, UV protection,anti-skidding     
4. Perfectly finished edge  
5. Printing customer design & logo is ok
6. Material is non-toxic, environmental
7. PVC, PP, PE, PAPER, EVA, COTTON, BAMBOO mats are available here
Washing Advice : Contaminated with traces of oil stains can be gently scrub with detergent, rinsed with water or scrub brush; it can not be forced to scrub, hanging in a well-ventilated place to dry, it can't be exposured.
All our certificate are real one !
Not fake!  Not fake!  Not fake! 
Please contact us to show you !!!
Welcome to the world of Taizhou Dong He where passion for doing the right things right drives us every day! We are here to serve our customers in the best possible way, this means that all our actions are focused on meeting and exceeding the expectations of our customers. With Everything we do we keep in mind how our actions will impact our customer's experiences with our products.
Where: We are a company based in Zhejiang, a beautiful province in south east China.
Who: Our team consist out of well educated Chinese and European members that represent the next generation of China's future.
What: place mats and table runners…join us on our journey to the future that starts today!