BKHK02 Low Cost 13.56MHz Rewritable PVC Salto Miwa Kaba Saflok Onity RFID Hotel Key Card with Chip
MAGNETIC STRIPE & RFID KEY CARDS FOR YOUR HOTEL OR BUSINESS
Using the latest printing and card punching technology, NEXQO® manufacture high quality hotel key cards and room key cards specifically tailored to your needs. Our customer include corporate hotel groups, leisure resorts, individual hotels and prestigious serviced apartments.
Customize your hotel key cards to promote your brand, service offerings, and special events. Choose from magnetic stripe or RFID key cards that are ISO 14443A compliant. NEXQO makes custom hotel key cards utilizing magnetic stripes for leading hotel chains and resorts, as well as high quality RFID cards.
Radio-Frequency Identification (RFID) is the wireless non-contact use of radio-frequency electromagnetic fields to transfer data, for the purposes of automatically identifying and tracking tags attached to objects. Many hotels are converting to RFID door locking systems.
We offer RFID Cards that work with most major lock manufacturers' RFID guestroom lock systems, including: Onity, Saflok, Kaba, Salto and Miwa, etc. We will provide test cards to verify we have appropriately matched the correct RFID card to your system.
Standard size: 85.5*54*0.84 mm
RFID contactless chips available: 13.56MHz F08 1K, NFC, 125KHz ATA5577, etc.
Programming is available on all technology cards for different applications.
These hotel key cards function by running the magnetic stripe over a sensor that reads the contents of the strip and when it matches it permits access.
Standard size: 85.5*54*0.76 mm
Magnetic stripe type;
1_ Low-coercivity (loco) at 300 Oe or 600 Oe
2_ High-coercivity (hico) at 2750 Oe
At NEXQO®, we appreciate that card scheme requirements vary enormously from job to job, which is why it is our policy to give our clients an extensive choice of card personalisation options.
Print OPTIONS:
Barcodes, Card finishes, Card material, Card thickness, Die cuts, Embossing, Encoding, Foil stamping, Metallic, Spot UV, Scratch offs, Signature panels, Variable data, etc.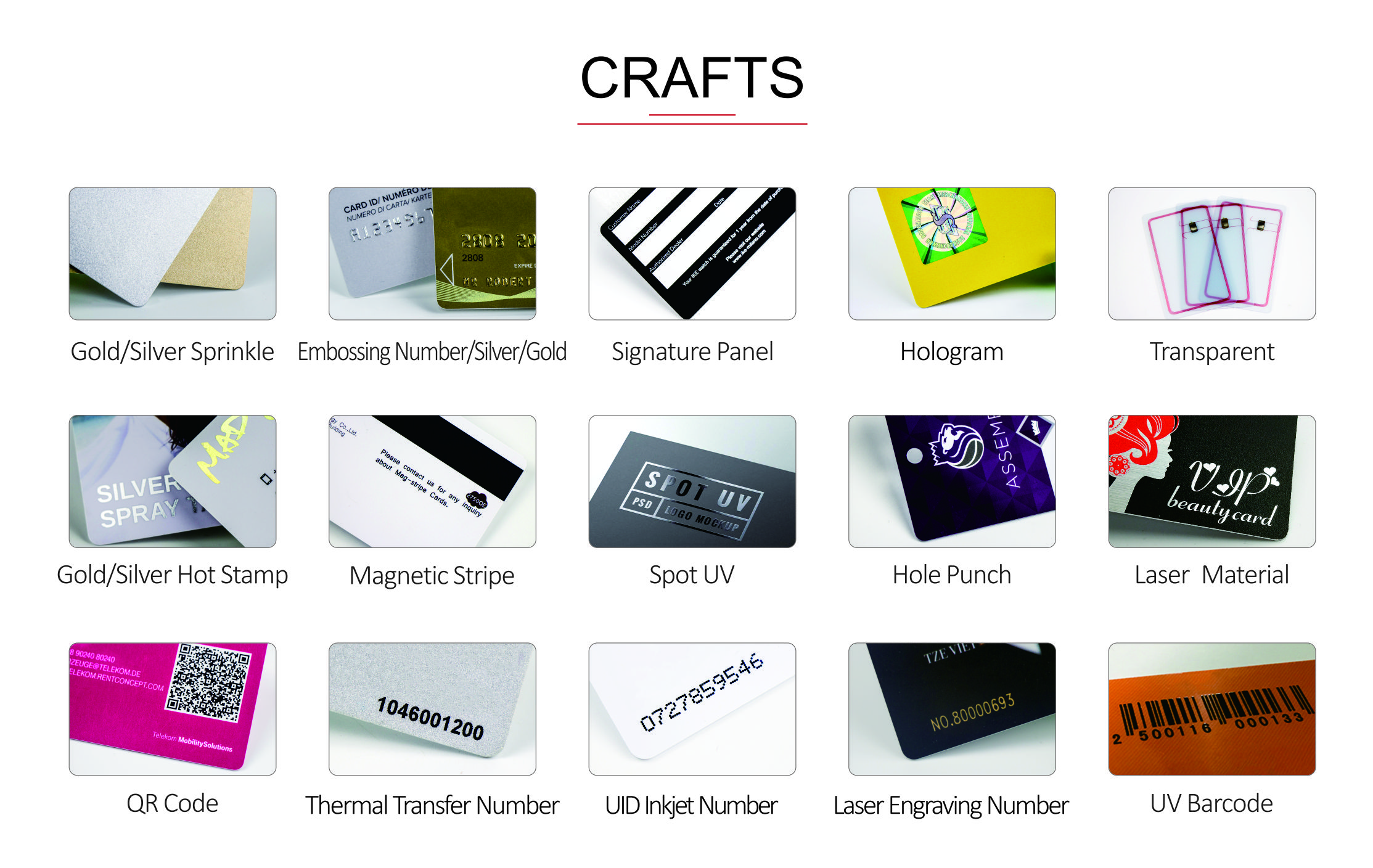 We'd love to hear from you.

We're passionate about providing our clients with not only a great product, but also great customer service.

We apply strategic and creative thinking to solving our clients problems. Our end products are strategically crafted solutions that work and just look amazing.
FAQs:
1. ARE THERE SAMPLES OF YOUR CARDS?
Yes. We will be glad to send you free samples of our cards.Simply send an inquiry to us, and we will promptly send them to you.
2. HOW DO I PLACE AN ORDER?
You can send an inquiry by Alibaba, or by emailling us directly.
3. IS THERE A SPECIFIC THICKNESS TO YOUR CARDS?
Yes, our cards run from 12mil to 60mil in thickness.
4. WILL I BE ABLE TO APPROVE MY FINAL PRODUCTION ARTWORK BEFORE IT'S PRINTED?
Yes, you will receive an electronic proof to approve prior to your order entering production.
5. CAN I USE MY OWN DESIGNS?
Yes, you can always provide us with your own artwork via email.
6. HOW LONG WILL IT TAKE TO RECEIVE MY CARDS?
The total amount of time to receive your order is based on your card options, preferred shipping class, and whether or not rush production is requested. Please contact us for a delivery time.
7. WHEN IS PAYMENT EXPECTED?
We require payment in full before we design or produce your order unless you have established payment terms with NEXQO.
8. IS THERE A MINIMUM ORDER?
Our minimum order ranges from 200-500 cards, depending on card options.
9. I AM ORDERING CLEAR CARDS AND COLOR MATCHING IS IMPORTANT. WHAT INFORMATION WOULD I NEED TO PROVIDE?
On clear cards, it is very hard to match colors exactly. For best results, please provide a match sample or specify Pantone colors. We will do our best to match your colors as closely as possible. Color matching on clear cards is around 80%-90% with Pantone colors. It is impossible for any printer to match colors on clear cards 100%.
10. WHAT IS A PLATE FEE?
This is a one-time fee that is charged for certain print options. These options require production to stop and change our standard processes.