BBTANK C530R vape pen can 100% solve the problem of battery weak in normal pen in the market 
1. How to solve this problem? 
BBTANK C530R has super big battery power 530 mAh, which can suit for high viscosity oil 
2. How to promise all the oil can be finished? 
Customers can use the hidden micro-usb port at the bottom for emergency 
3. What about the quality of battery? 
All of our battery are using EVE battery cells, that is the best component in this industry. (All the testing report can be sent on request)
4. Why isn't it reused? 
C530R adopts latest lockable mouthpiece design, it can prevent from refilling the oil 
5. What about the taste? 
3rd generation BBGear ceramic coil, fast hit, purer taste
6. What is MOQ for this pen? 
Any quantity is workable 
Newest child resistant packaging item,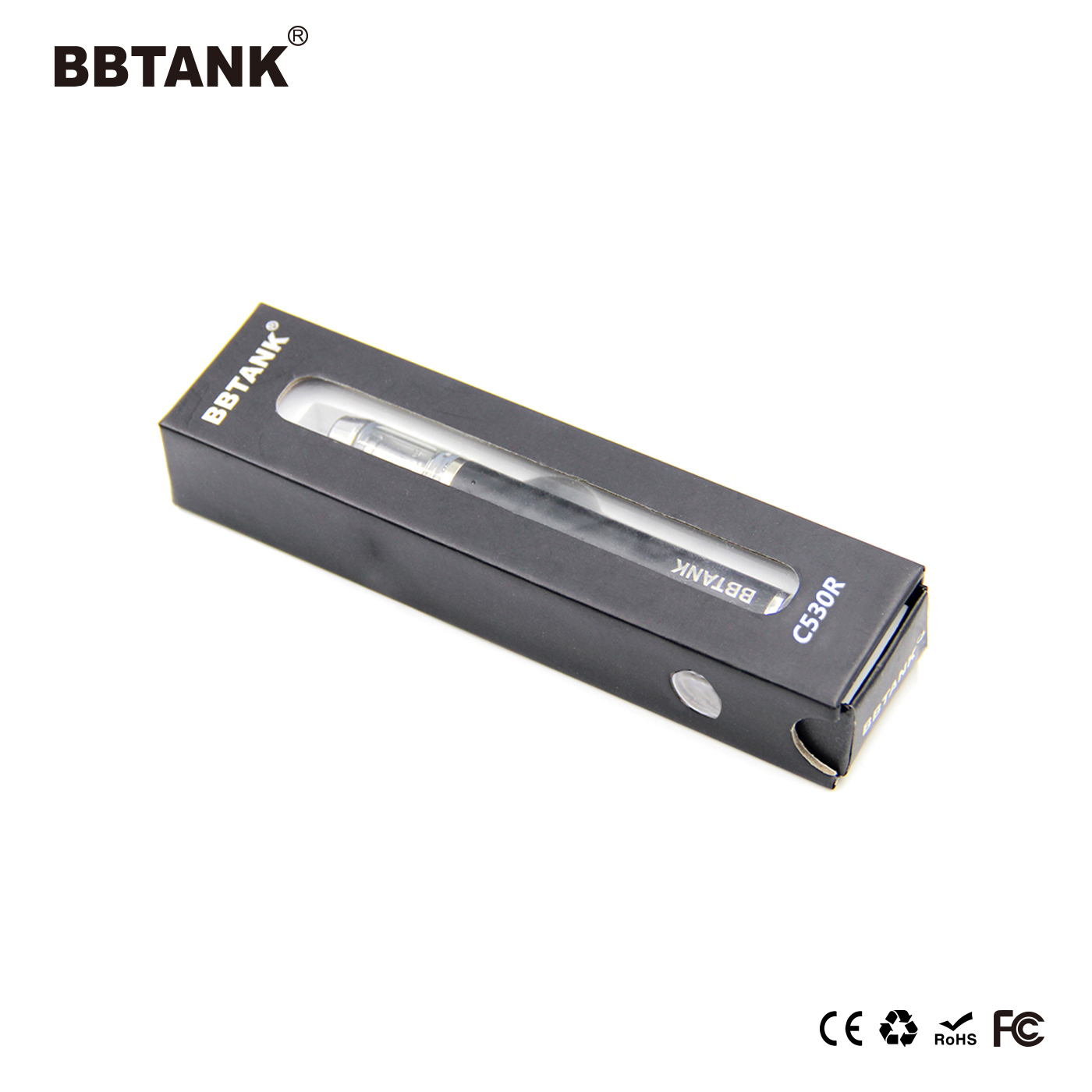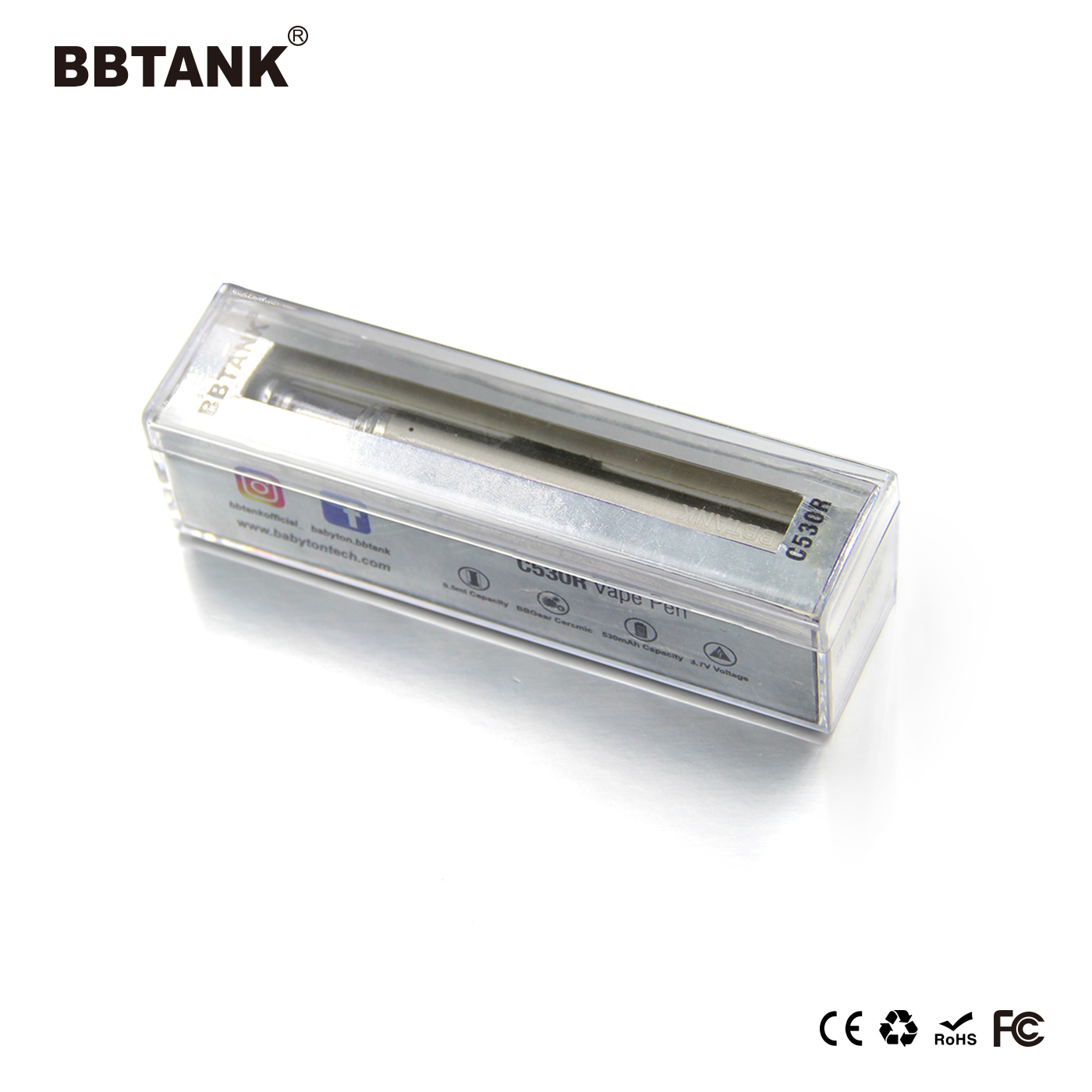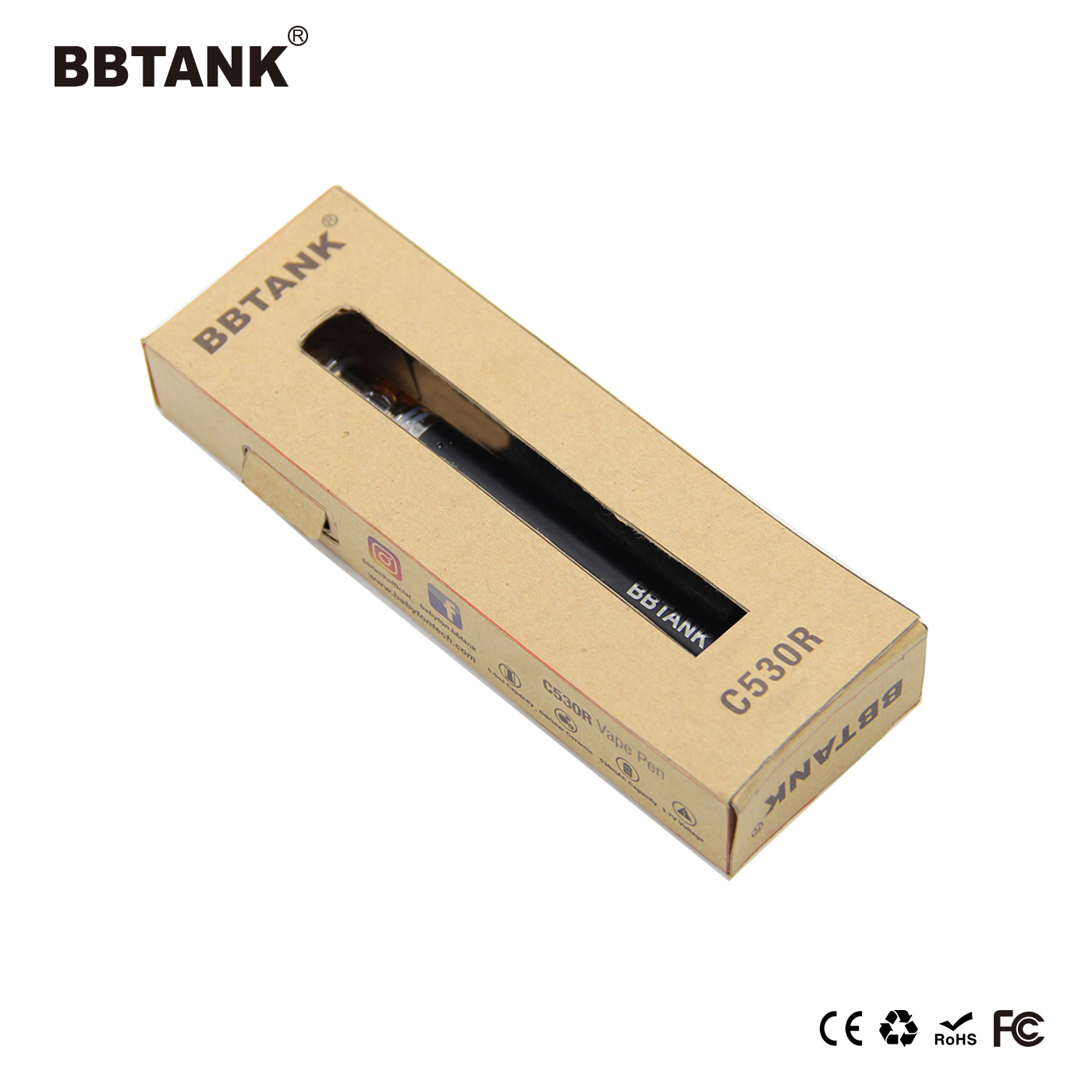 BBTANK Newest child proof packaging, bottom button
(Packaging size can be adjusted according to any product)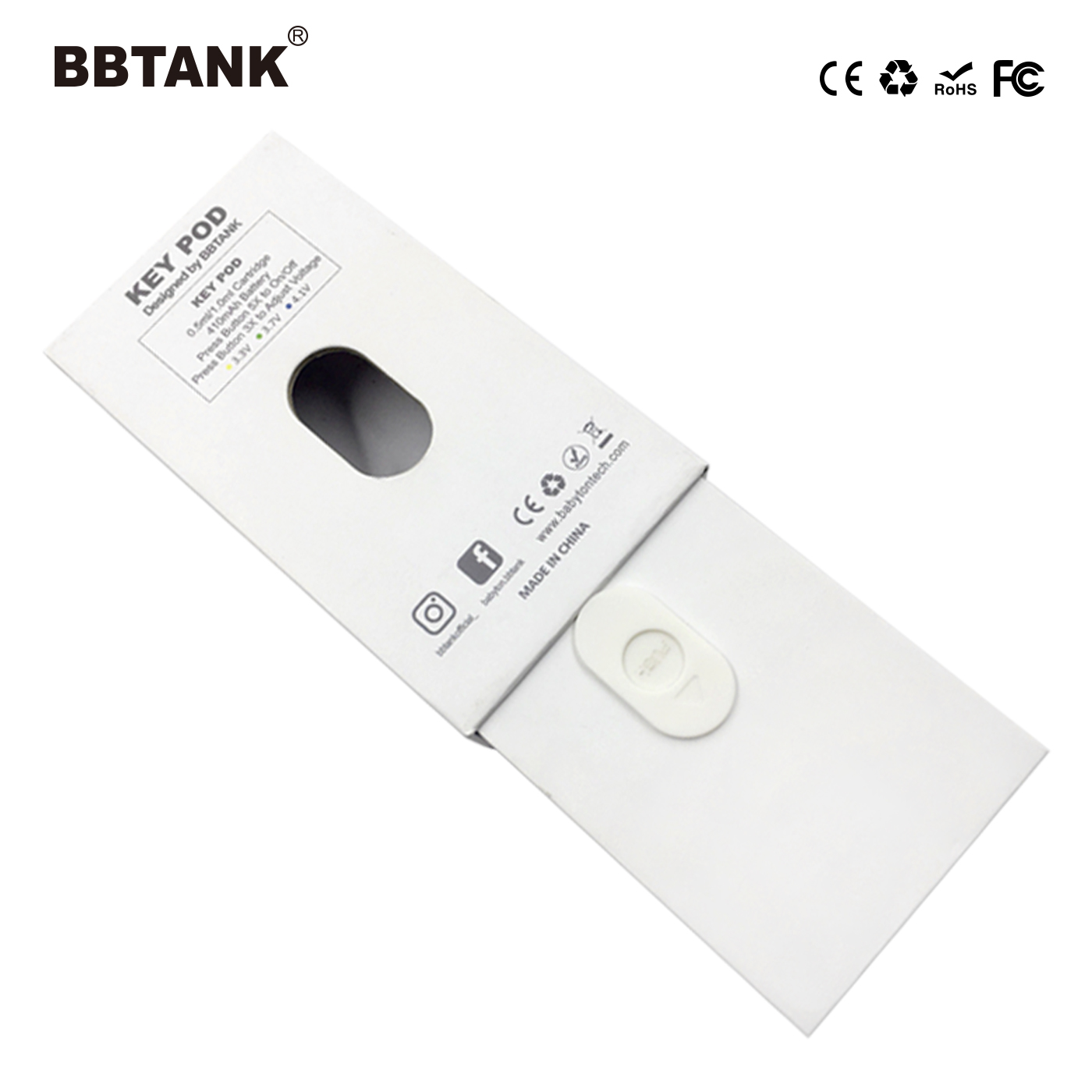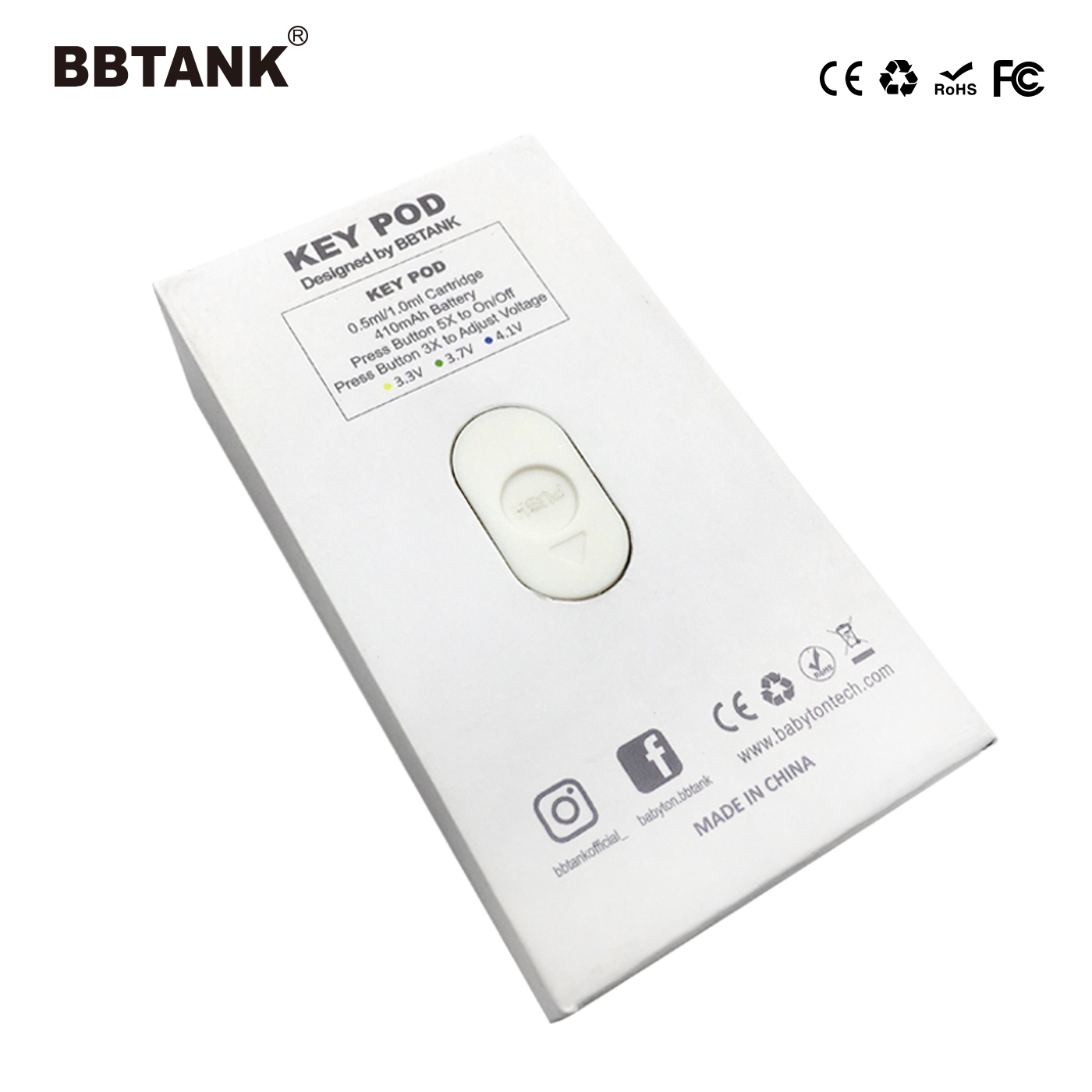 BBTANK Best product recommend: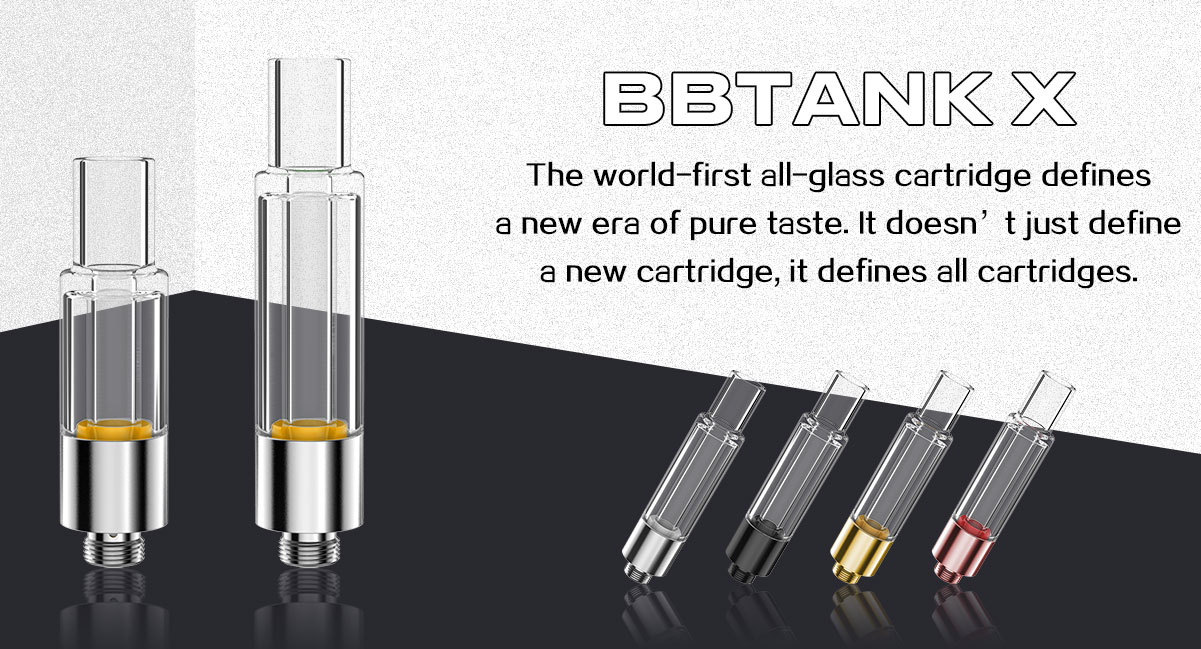 BBTANK X, the first all glass cartridge in the world
1. All is made of all glass materials, zero heavy metal risk when using 
2. 0.5/1.0ml or custom sizefor options 
3. Filling from bottom, no time limit for cover mouthpiece  
4. 4th gen BBGear cermaic coil, fast heating

BBTANK C530R, 100% solve battery weak issue in empty vape 
1. 530mah big battery power, hidden bottom USB port for emergency
2. Lockable or non lockable mouthpiece for options, glass/ metal/ ceramic mouthpiece for review  
3. OEM color/ logo and custom sizeof tank 
4. Heavy metal testing passed 

BBTANK Simpod, portable mini empty pod 
1. Portable design, super light and palm size 
2. Hidden bottom USB port, 100% solve battery weak issue
3. Private customization, color/ window/ logo/ side all are workable to customize 
4. 0.5ml/1.0ml for options, heavy metal testing passed