Transparent Trolley Luggage with Customized Design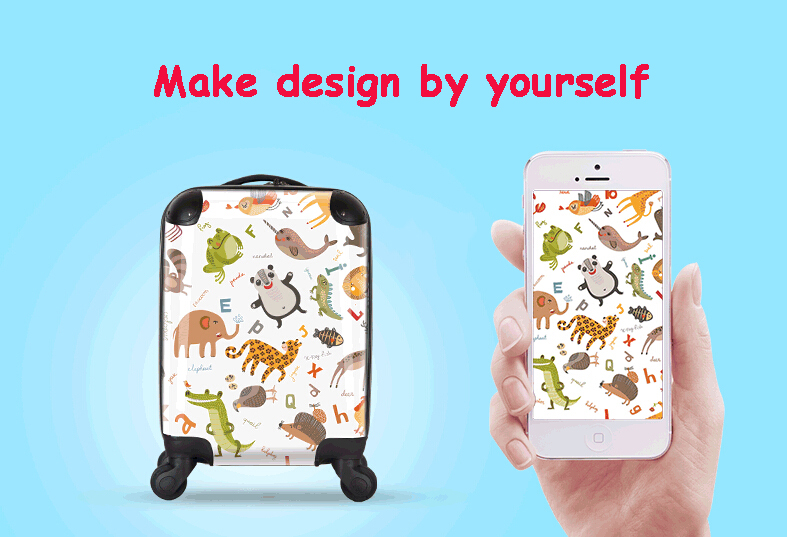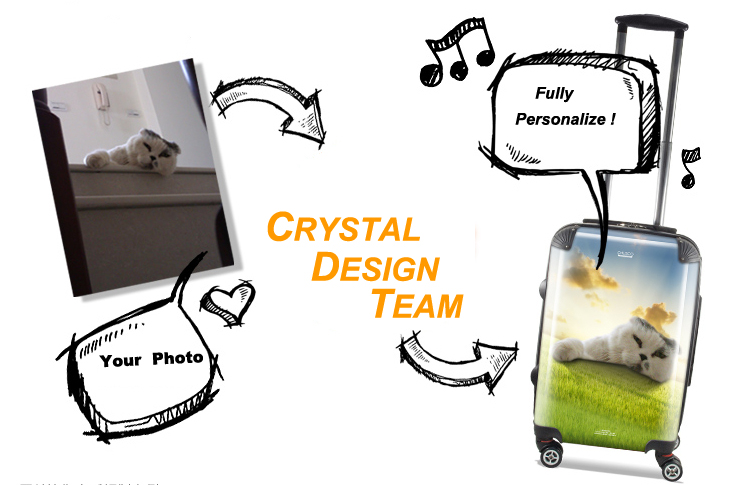 Introduction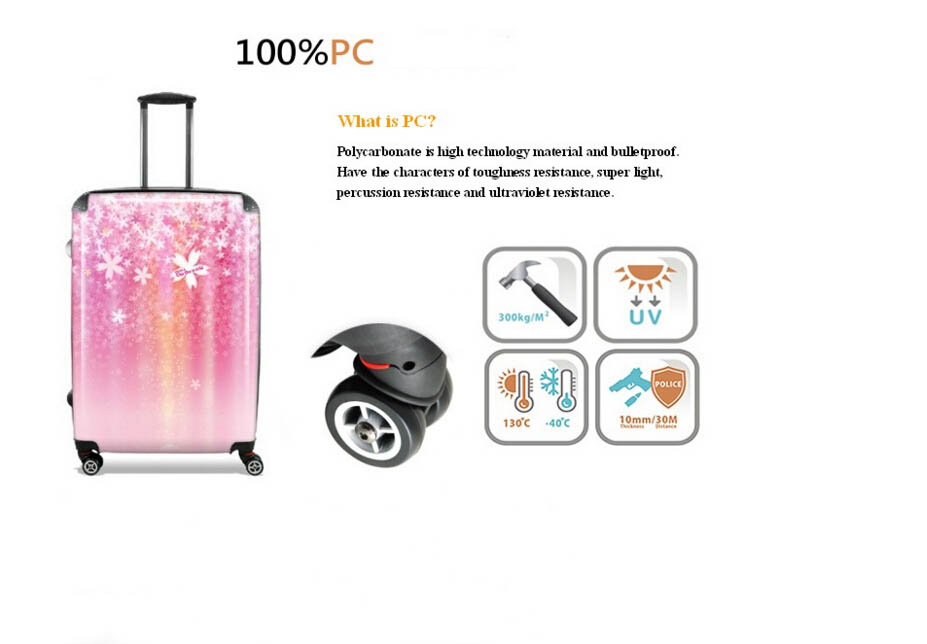 Size Chart
Size

Meas.
 (cm)

Weight. 
(kg)

Package

15 T-shape Backpack

32x15x40

1.2

Non-woven bag+ Carton

15 Backpack

32x15x43

1.3

Non-woven bag+ Carton

18 Backpack

33x16x49

1.6

Non-woven bag+ Carton

16 Kids Luggage

31x23x41

2

Non-woven bag+ Carton

19 inch Luggage

47x25x44

2.8

Non-woven bag+ Carton

20 inch Luggage

37x26x58

3.1

Non-woven bag+ Carton

24 inch Luggage

45x27x68

4.3

Non-woven bag+ Carton

28 inch Luggage

79x55x28

5.3

Non-woven bag+ Carton
Luggage Show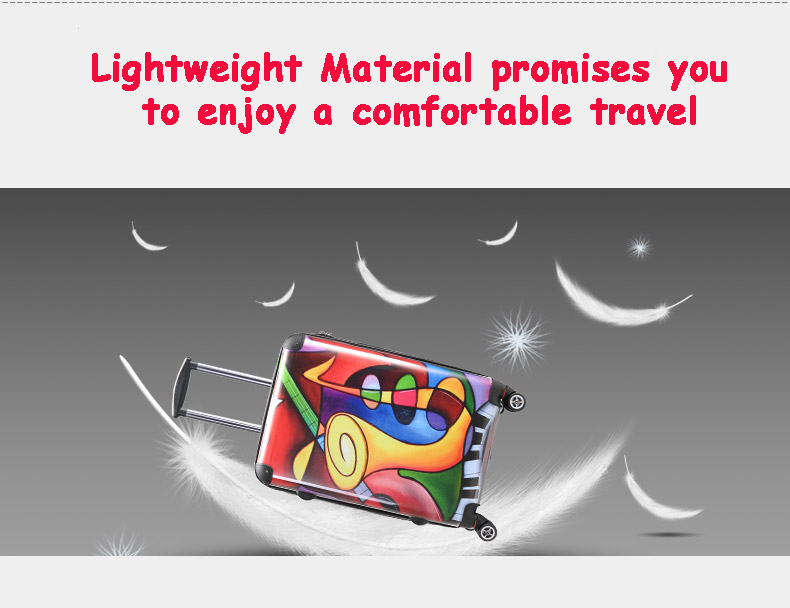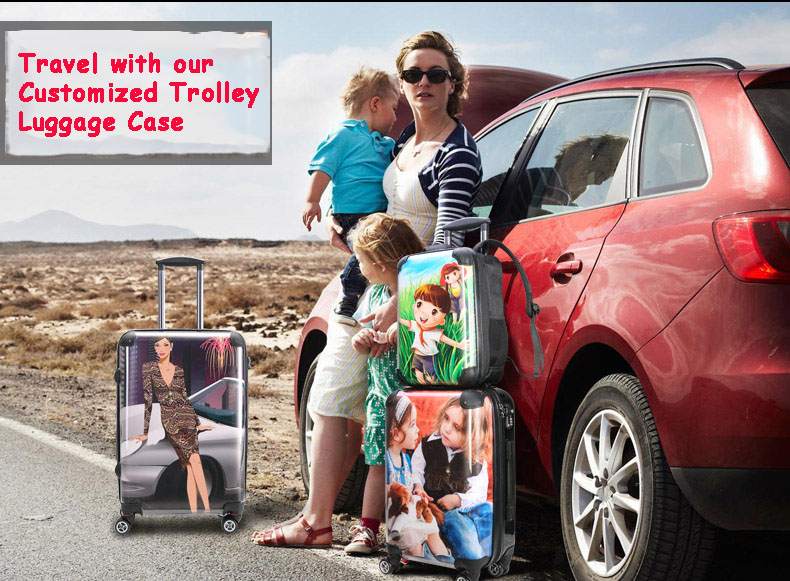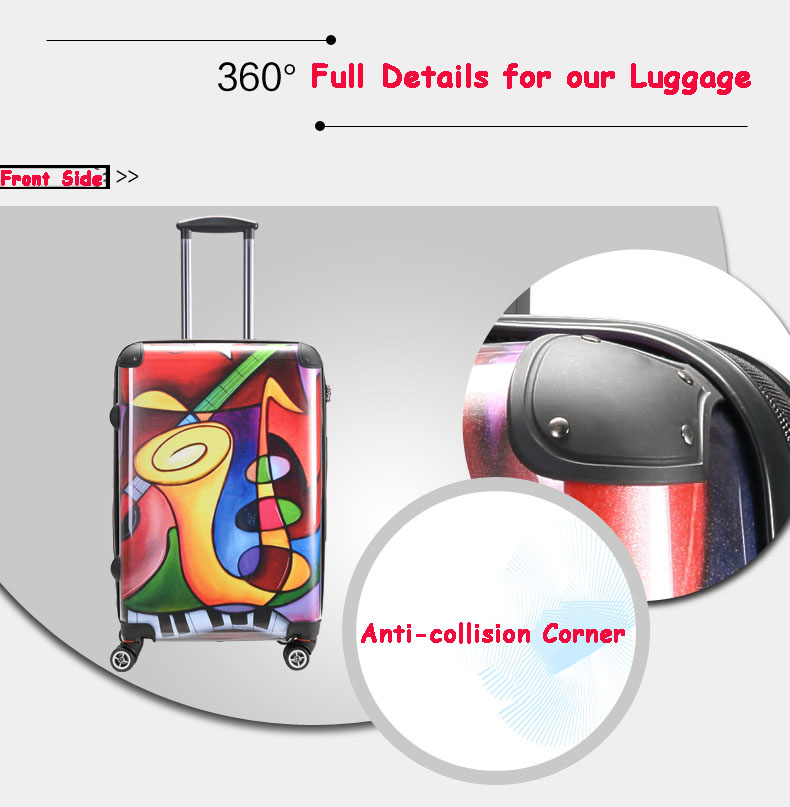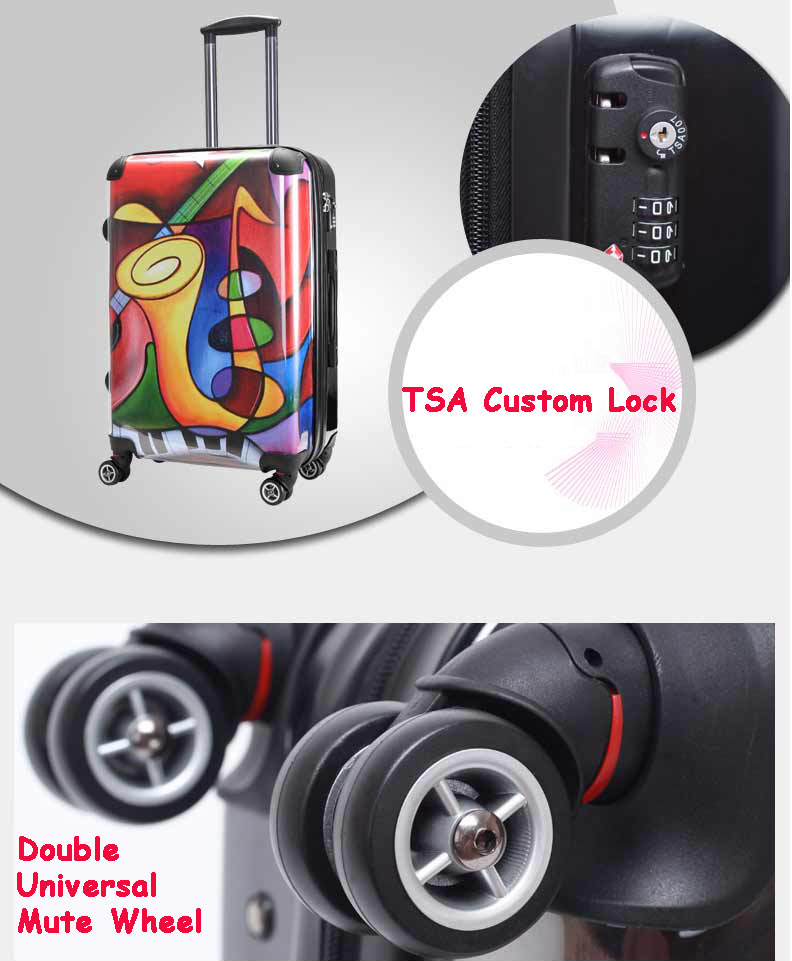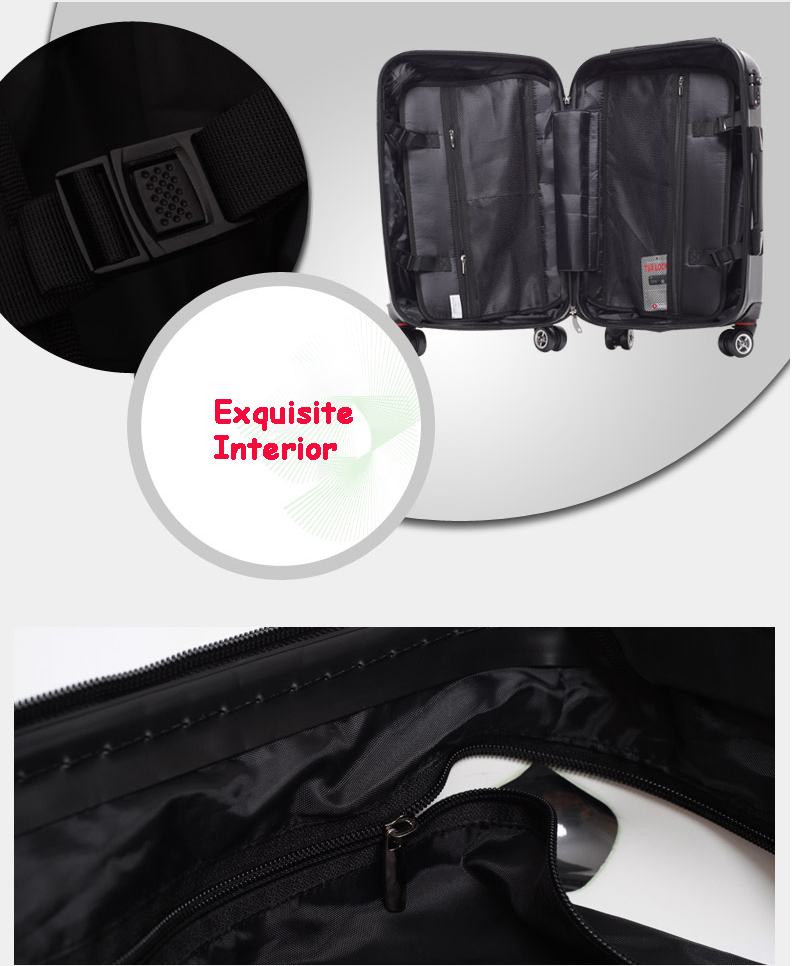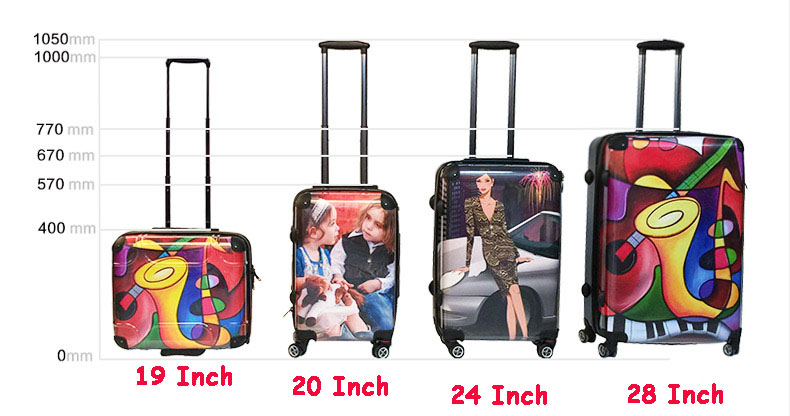 Patent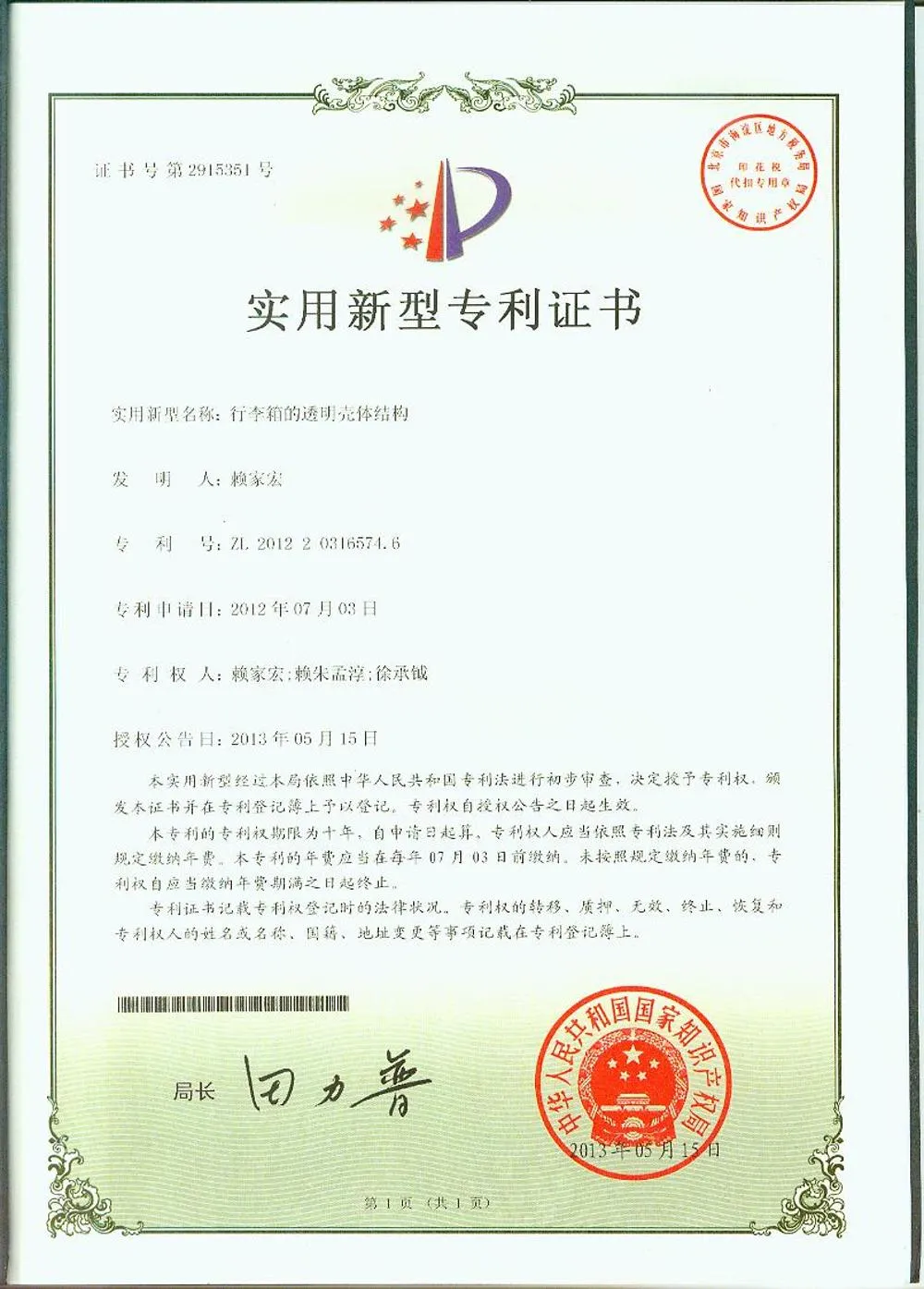 Cooperated Licenses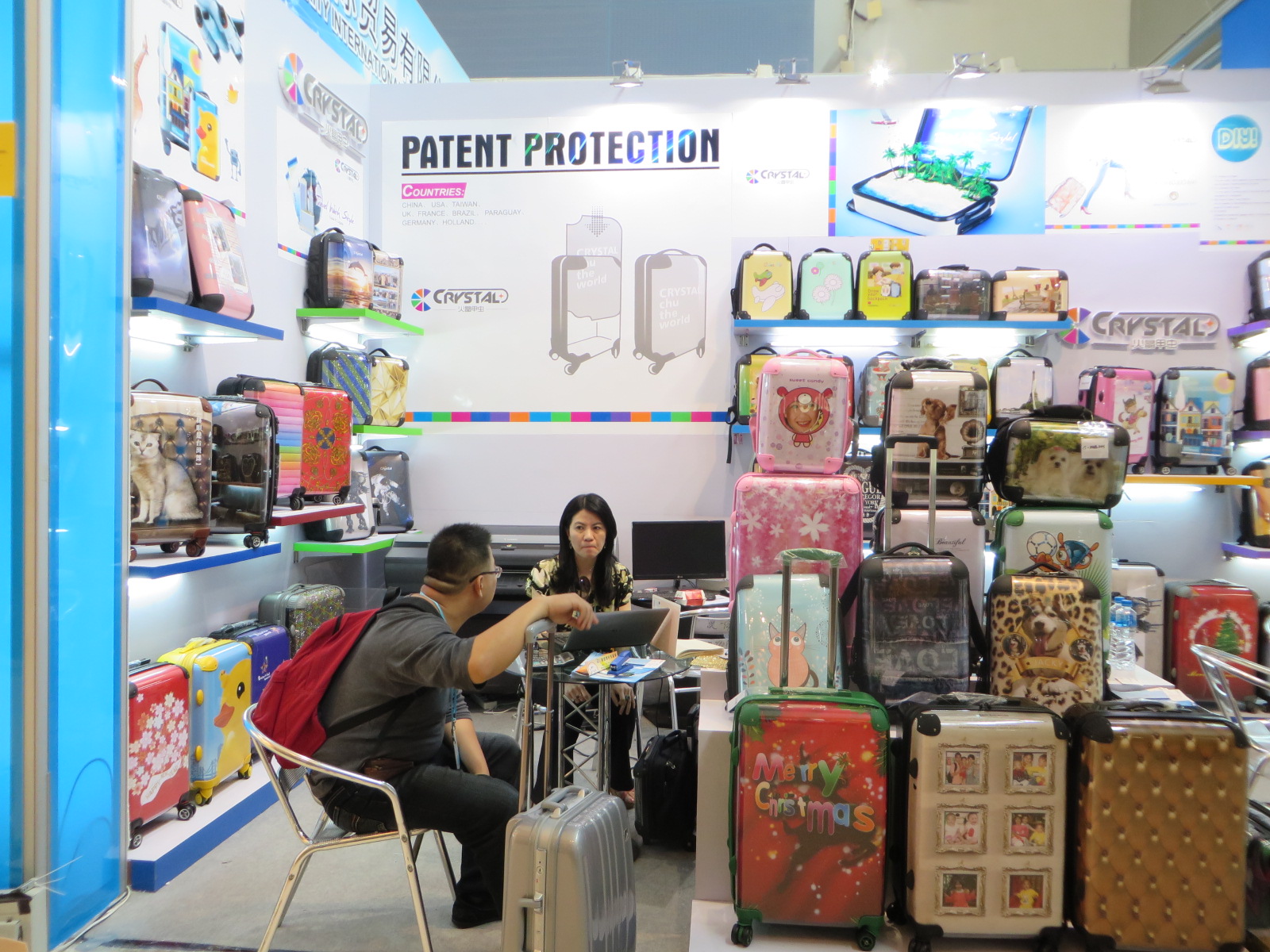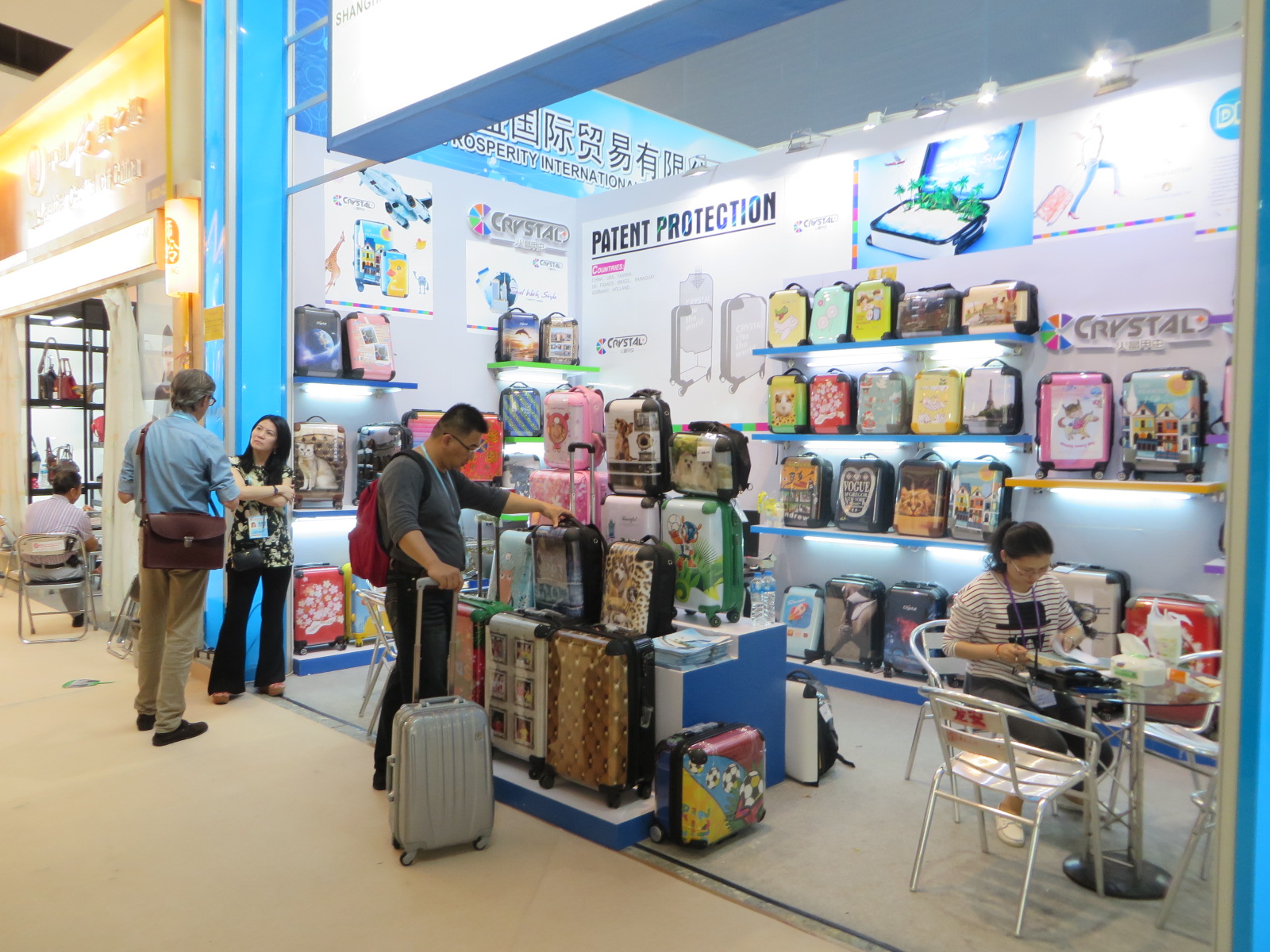 1pcs in one individual non-woven bag and export carton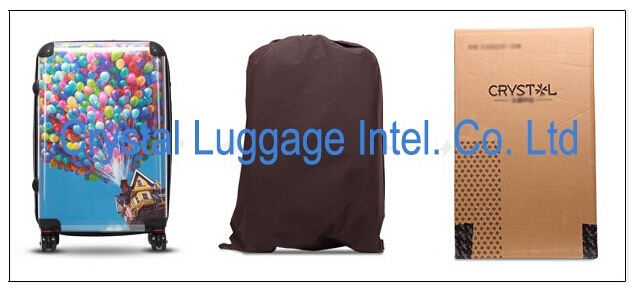 On the one hand, our PC luggage is made of high-quality 100% PC which is imported from Germany Bayer, it is much more expensive than abs, abs+pc film and pp materials. While, we are a factory, so you could get reasonable price compared with other companies.
On the other hand, our luggage features a transparent clear shell which makes you change the inner design easily. This is a patented product which was applied patents in different countries including USA, US, Germany, France, Brazil, Japan, Korea, etc.
 We are the first market-oriented company launched a subversive revolutionary personalized exclusive series suitcase. Outside of the box body is made of lightweight and durable 100% PC Polycarbonate (bulletproof material), the built-in pattern and in-store which can display 500 in the box diagram is more unique, a new multi Figure select customized system to meet diverse needs of different users. 
 Question 1: Is the sample for free?
While, we will receive sample charge in advance, it will be deducted in the payment for goods when you place order with us. Besides, please let us know your specific address, contact person, phone number and post code. We should calculate the postage for you.