Select high quality raw material for PV module (decomposition description)
Regular Battery Plate: 3%-5% higher Efficiency than Normal Battery,Life time over 25 years.
EVA: Excellent aging resistance, High bonding strength, Excellent transmittance
PV Glass: Higher solar transmittance, stronger wind pressure resistance, and greater ability to withstand diurnal temperature difference.
Back sheet: Excellent weather resistance, UV resistant, aging test ≥25 years,Anti-High pressure,High insulating property,Shockproof,Effective protection of battery plate.
PV Aluminum Frame: Better Anti-oxidation and Corrosion Resistance,Outdoor service life over 25 years,High rate of elasticity, Strong Rigidity and High fatigue value of metal.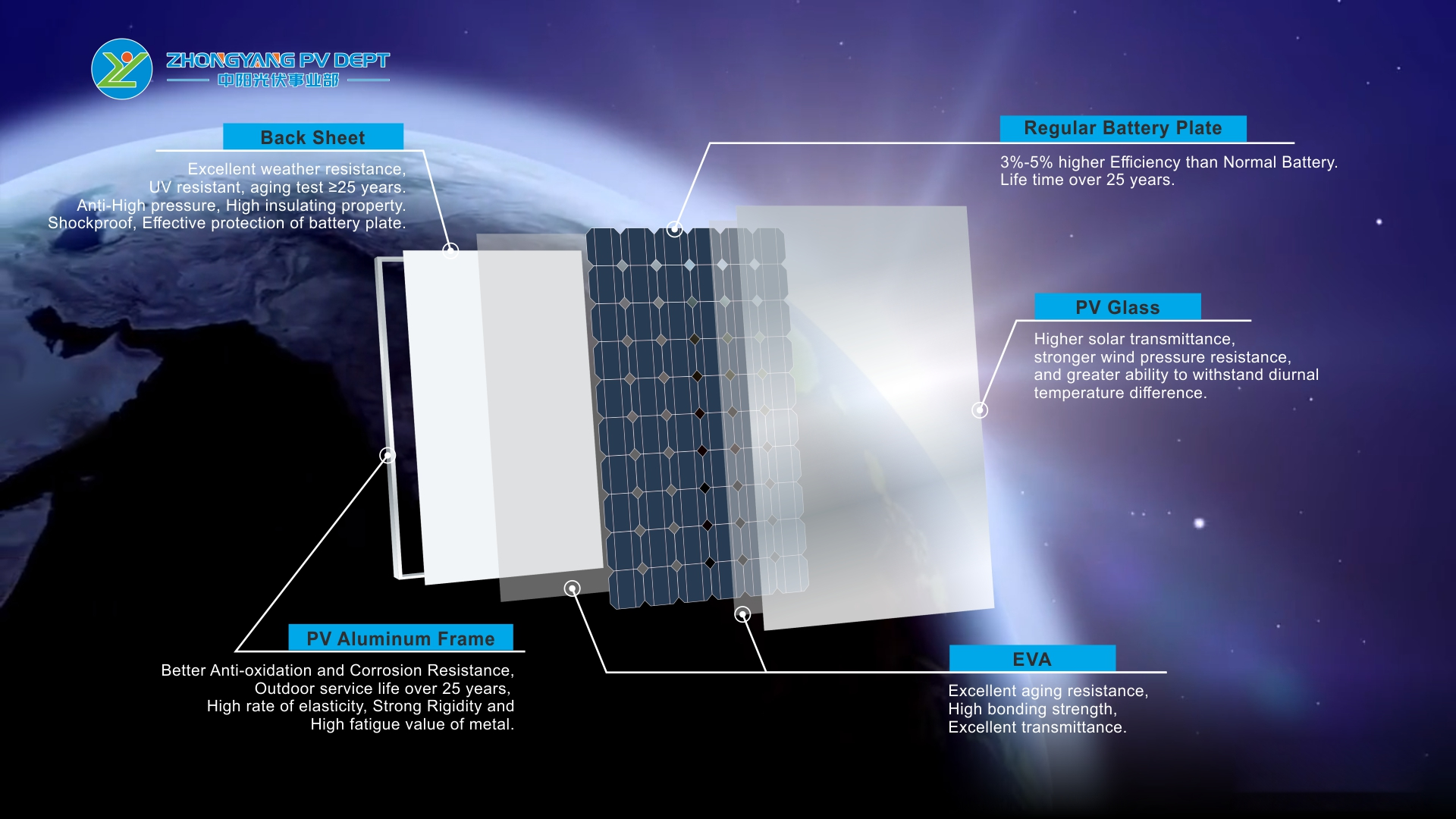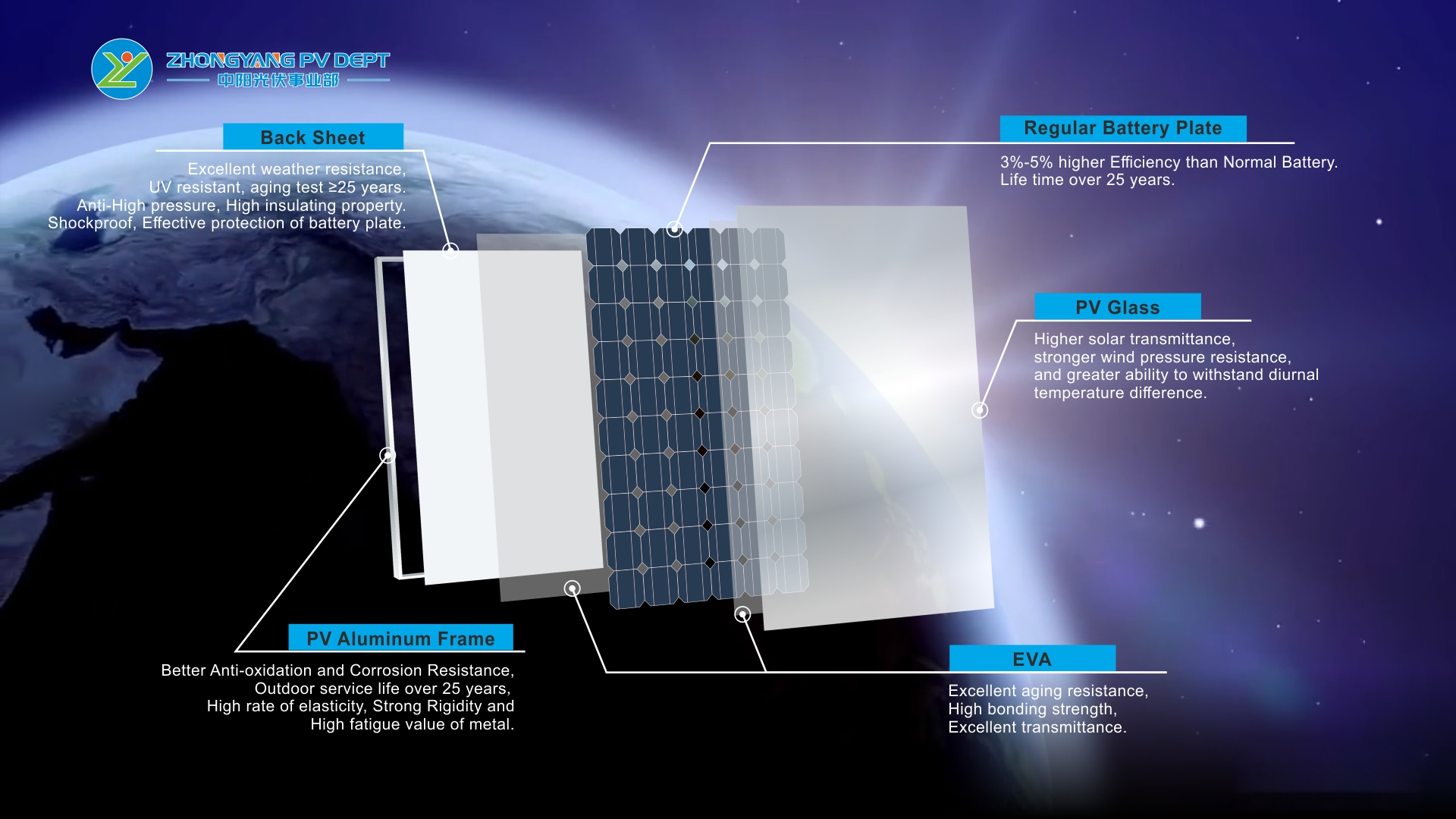 Recommended Specifications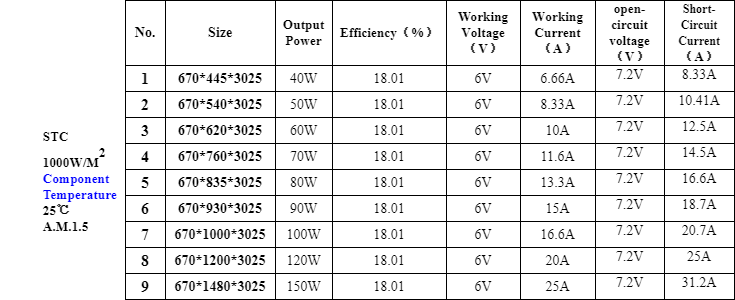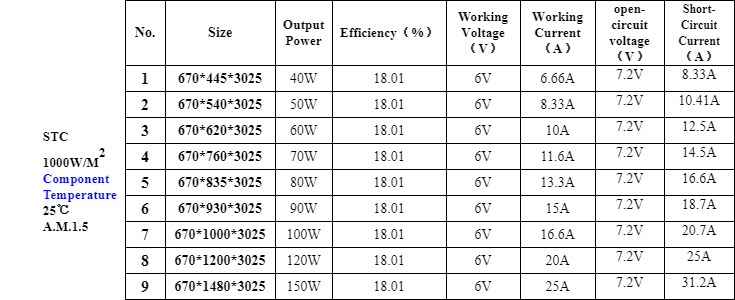 Electrical performance parameters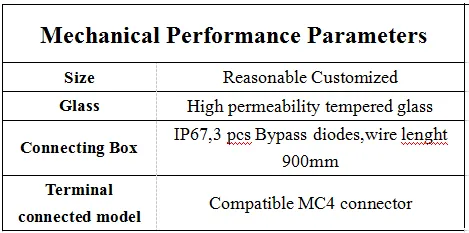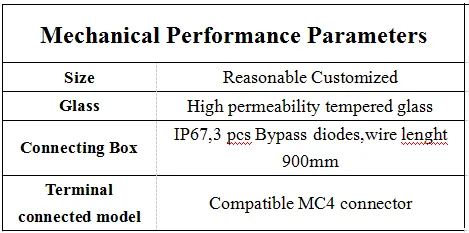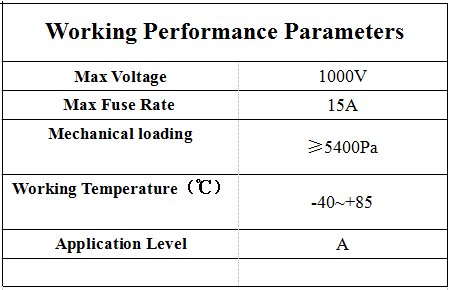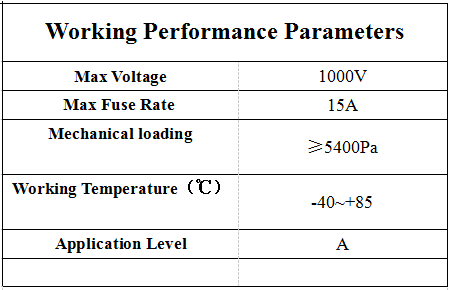 Advantage:
1. Our Company introduced high precision automatic equipment,Double position automatic scribing machine,High speed,High accuracy, scribing accuracy can catch +- 0.05 um;
2. PV Module monthly capacity reach 80MW;
3. Use Automatic vacuum laminating machine,Achieve Lamination process more reliably.