<1> Main material: LLDPE food-grade acid and alkali resistant raw plastic for improved durability and stability.
<2> Common color: white,yellow,blue
<3> Features: Imported LLDPE raw materials, one-shot rotomolding, hygienic, lightweight, sturdy, corrosion-resistant, shock-resistant and impact-resistant. It is used in water treatment, environmental protection, electronics, chemical, food, and pharmaceutical industries.
Note: Flat bottom plastic tank includes lid, PVC outlet, threaded interface, valve, level gauge and agitator can be installed by customers' requirements.
<4> Dosing tanks incorporate a raised section to allow the easy installation of a chemical dosing agitator to the upper part of the tank.
<5> Available in either a natural finish or black colour, with vertical volume graduations (litres) included to the tank side.
<6> Clean and safe,without poison, no smell.
 Tank special thicken body for liquid use, 130mm opening inlet on top.
Product Advantages:
Chemical tank used with chemical injection systems, including soda ask, chlorine, and hydrogen peroxide. Rugged polyethylene construction allows for indoor and outdoor applications.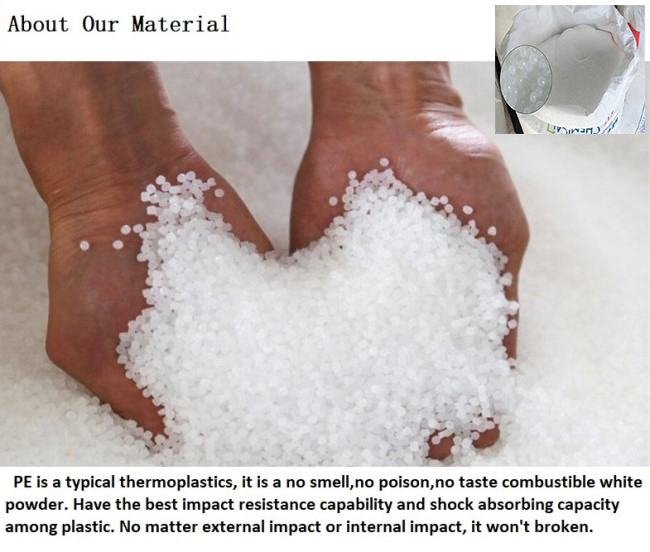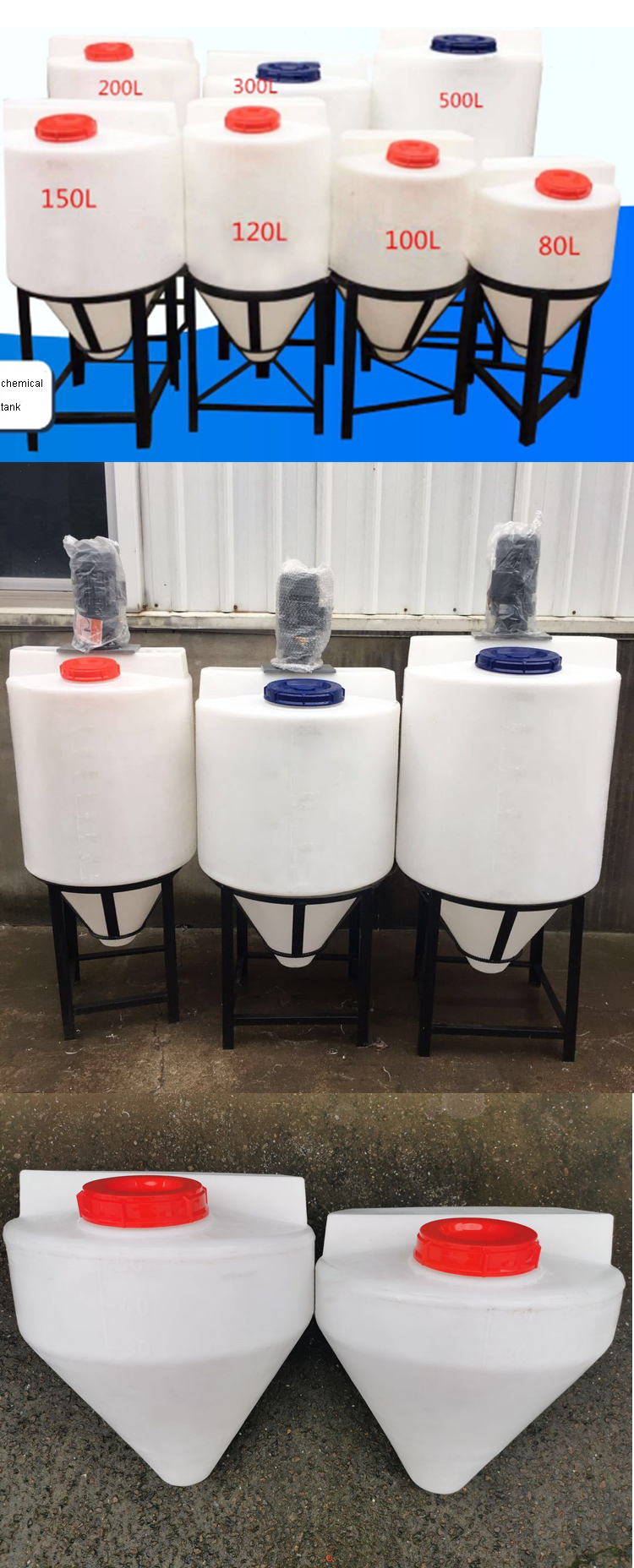 Agitator can be 304 stainless steel shaft or plastic wrapping for acid using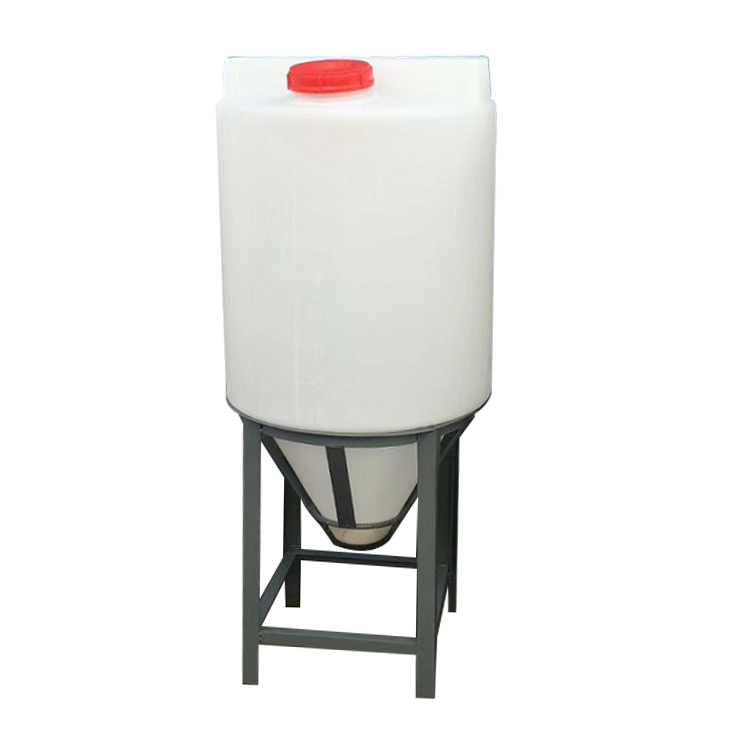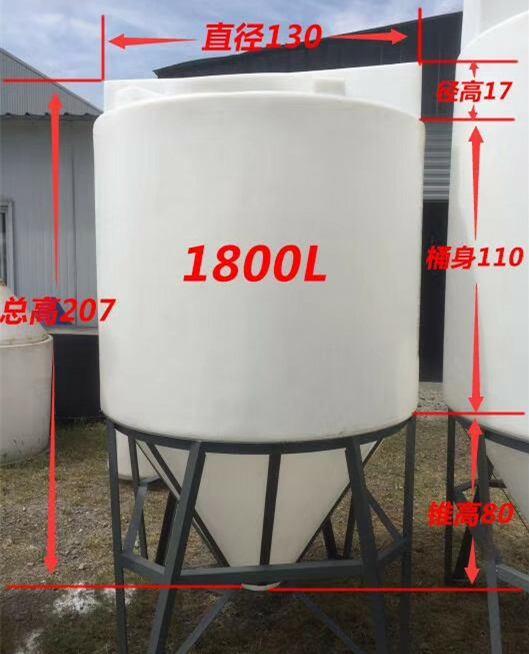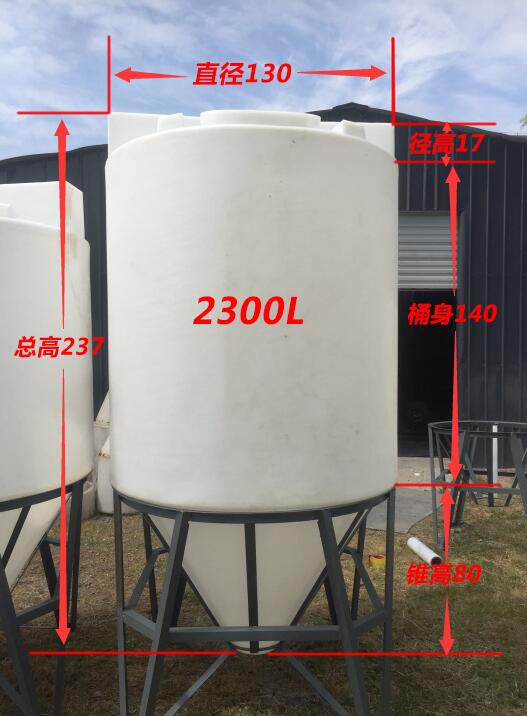 Square and round shape mixing tank