The structure of lettuce radish onion manual grass seeder machine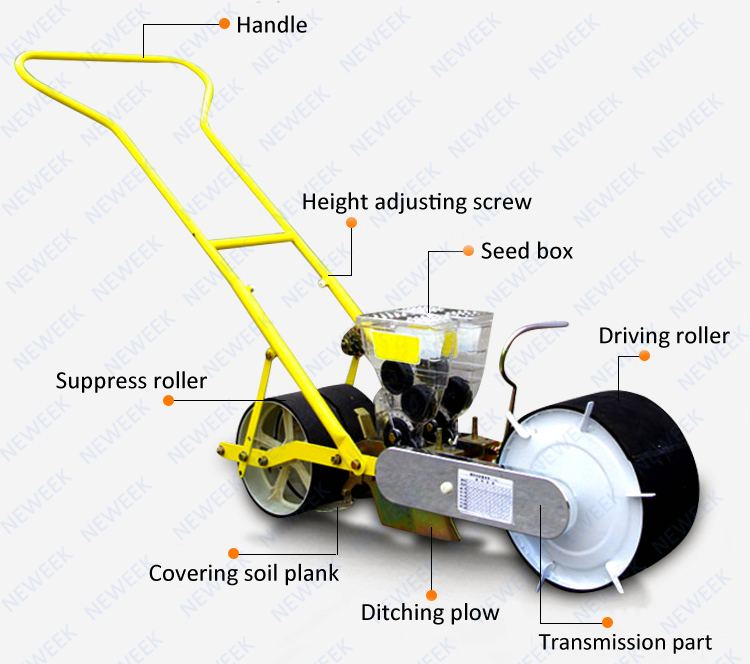 Main Features of the lettuce seeder

1. The grass seeder machine is adjustable for row spacing, plant spacing and depth.
2. The manual seeder machine can be used to dig ditches, sow seeds and cover soil.
3. Sowing wheel of this onion seeder machine is made from special material, which is characterized by anti-static and non-stick seeds,the seeds can fall smoothly, not broken easily.
4. Customers can choose different sowing wheels depends on different seeds and different plant spacing.
5. This lettuce seeder is available for most of vegetable seeds, such as onion, carrots, cabbage, spinach, peppers,broccoli,etc.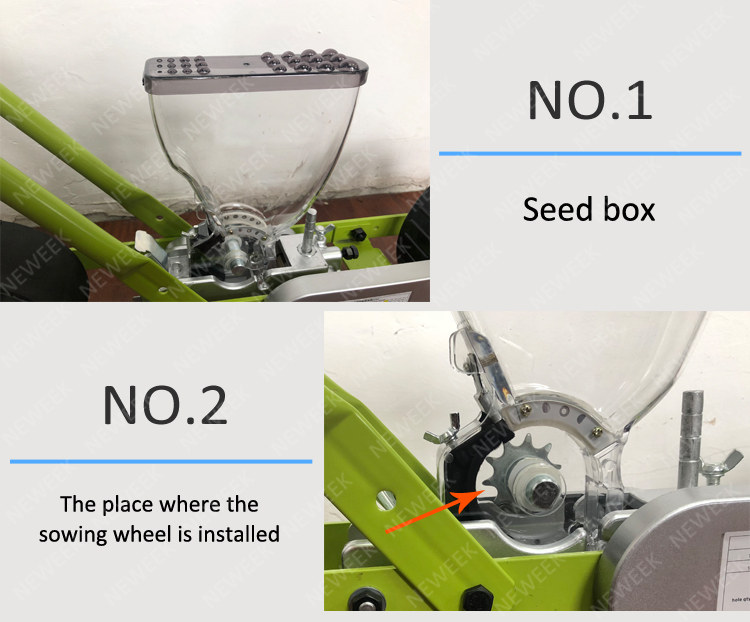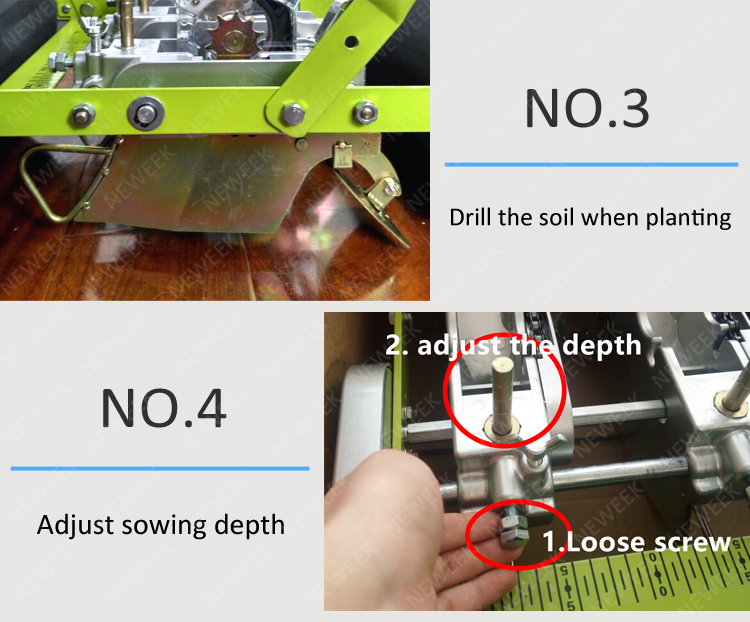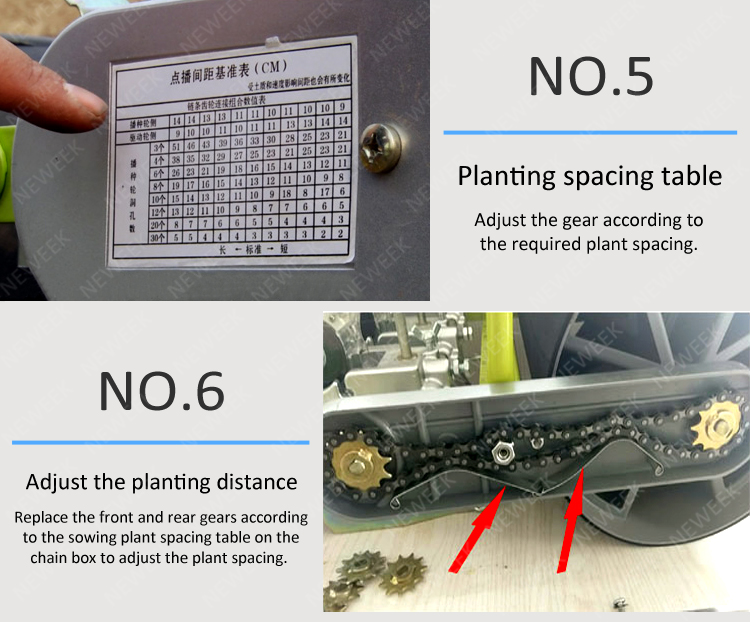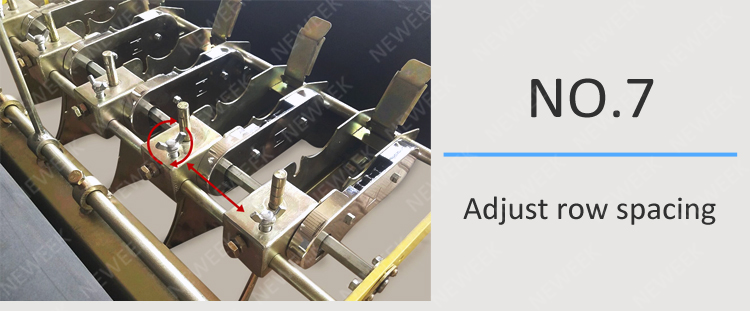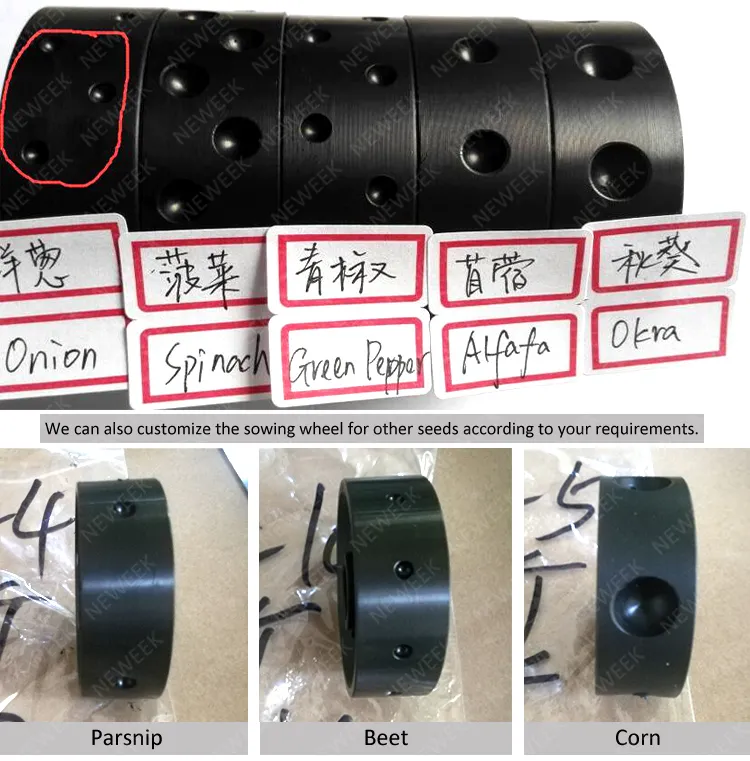 This grass seeder machine is suitable for sowing the following seeds:
Amaranth, carrot, radish, turnip, beet, onion, spinach, green bamboo shoots, cabbage, asparagus, sunflower, lettuce, celery, cabbage, baby dish, onion, sesame, rape, pepper, white cauliflower, broccoli, millet, wheat, forage grass and other small seeds.
This manual seeder machine comes with 3 free seeding wheels, the default is onion, carrot and lettuce.If you need another seeding wheel, please contact us, we can customize the seeding wheel according to the seed you want to sow.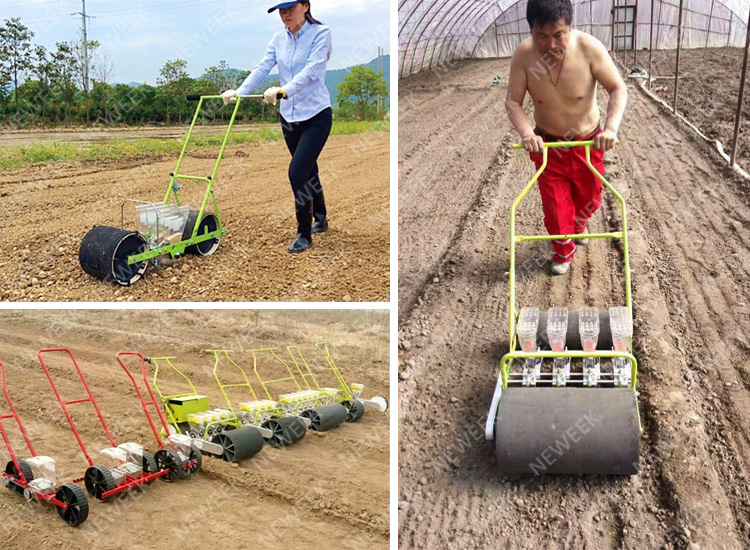 Widely used
This onion seeder machine can change the sowing wheel according to the seeds you want to sow, and can also adjust the sowing depth, row spacing and plant spacing flexibly. This radish seeder machine is easy to operate and widely used for sowing various vegetable seeds.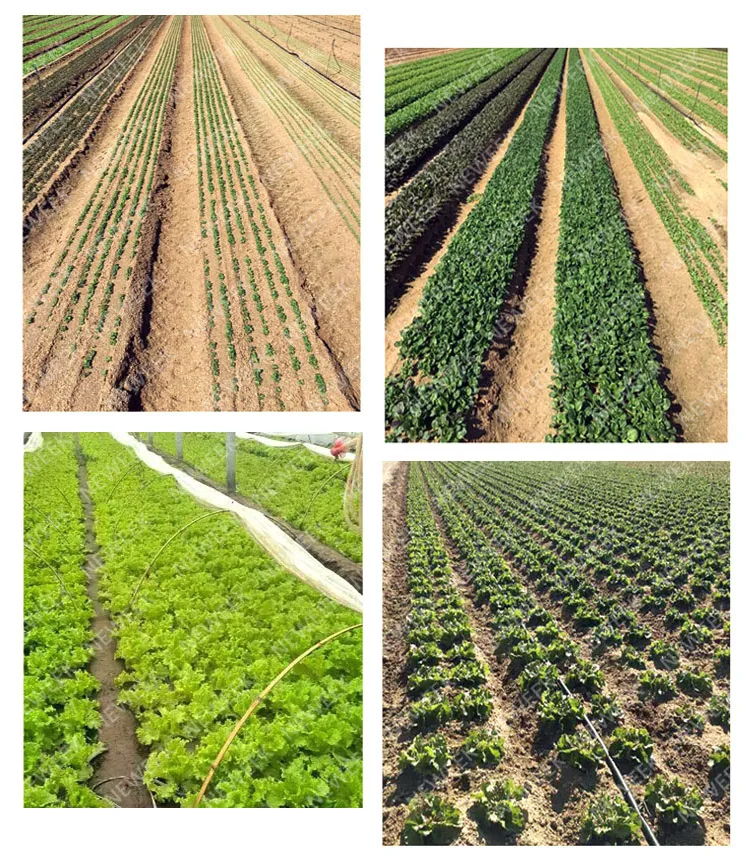 Packing:
Usually, we use carton for packing this grass seeder machine. We will first wrap the entire machine with a plastic film to prevent the onion seeder machine from being damaged and scratched.

Delivery: 
About this manual seeder machine, we have two modes of transportation: sea and air. We can also deliver the radish seeder machine to your agent in China if you have.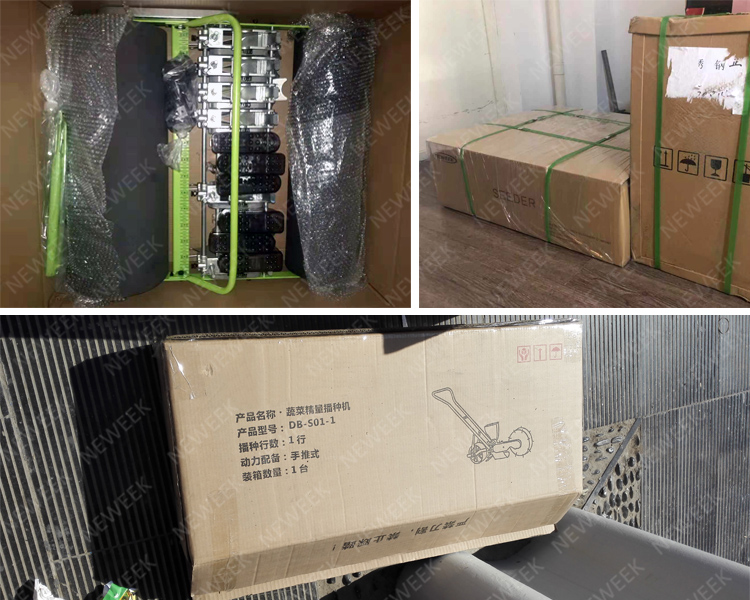 Zhengzhou New Week Trading Co., Ltd. was established in 2010, mainly producing agricultural machinery. We have always been rigorous and scientific to produce machines that ensure the quality of every part of the machine to ensure a better quality for our customers. At the same time, we are committed to improving the professionalism of our team in order to provide better service to our customers. Almost 10 years efforts, we have exported thousands of economic and high quality products to our customers all over the world, and also accumulated valuable experiences on technology, delivery, certification, after-sale service, etc.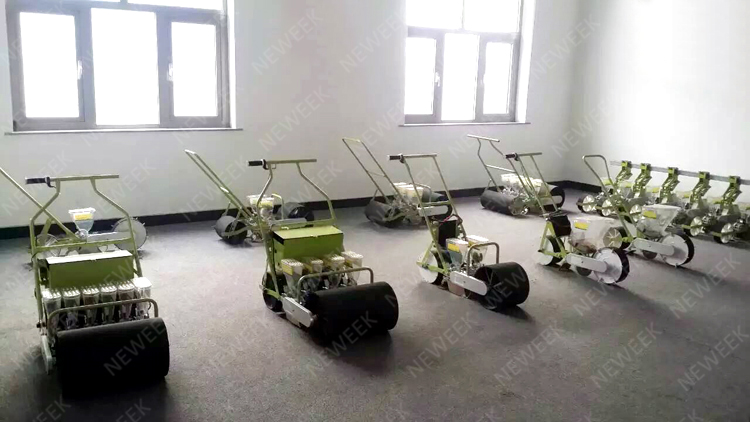 We have been engaged in the agricultural machinery industry for many years and have accumulated rich experience in products and services. We always serve our customers with sincere attitude and professional knowledge, and provide customers with better products and better service. It is our persistent attitude.

1. The warranty period of our onion seeder machine is 1 year. During the warranty period, the machine parts are damaged by non-human factors, we will provide new parts for replacement free of charge (except the wearing parts).

2. We provide one-to-one online service throughout the day. If you have any questions about the product, please feel free to contact us. We will provide professional answers for you.

3. We provide product customization services. As for this manual seeder machine, if you have special requirements, we can make it according to your requirements.
4. About this radish seeder machine, from material selection to processing, manufacturing, molding, repeated testing, we guarantee the quality of the product.

Thank you for your precious time!For more information about this lettuce radish onion manual grass seeder machine, please feel free to send me enquiry and contact me!