Introduction
Polyurethane is superior to rubber in grease resistance, oil resistance, cutting resistance, collapse resistance and wear resistance. These casters can be used in almost any factory floor. Mingze caster company has a light duty Pu on cast iron caster wheel with a shadow PU tread on it. It can keep the whole environment simple and retro without damaging your floor. Polyurethane tread will not leave traces on any floor, and it is soft enough to roll on tiles, carpets, wood and other floors. This is a perfect indoor retro caster. When choosing the best caster for your retro needs, it's important to choose a wheel that matches your application's floor type. It's not hard to make a choice when you think about your work scene and the purpose you want to achieve. For example, before you complete your project with a perfect retro caster, you will consider the weight, environment, and range of motion of the application. Our light polyurethane cast iron caster can help you to solve your use confusion, with various models and high cost performance. We provide free samples, welcome to consult.
Features and advantages
1 This wheel is made of high-quality raw materials. The wheel surface is more wear-resistant, noise reduction and longer service life. It is suitable for all kinds of road conditions (high-quality raw materials)
2 The bracket adopts a new galvanizing process to prevent corrosion, rust and make it more durable (the galvanizing bracket is more durable)
3 All new type brake bracket, wheel and direction are locked at the same time, simple and easy to operate, safe and stable (good performance of brake bracket)
4 Add a dust-proof protective sleeve to the rotating shaft of the fork to prevent dust and protect the rotation of the fork, so as to prolong the service life, make it beautiful and practical (dust-proof protective sleeve)
Our Service:
1 Quick inquiry response in 12 hours
2 1-3 years warranty(including goods returning back)
3 Free OEM and ODM charge, free sample delivery, No MOQ and sample order acceptable.
Description and Specification: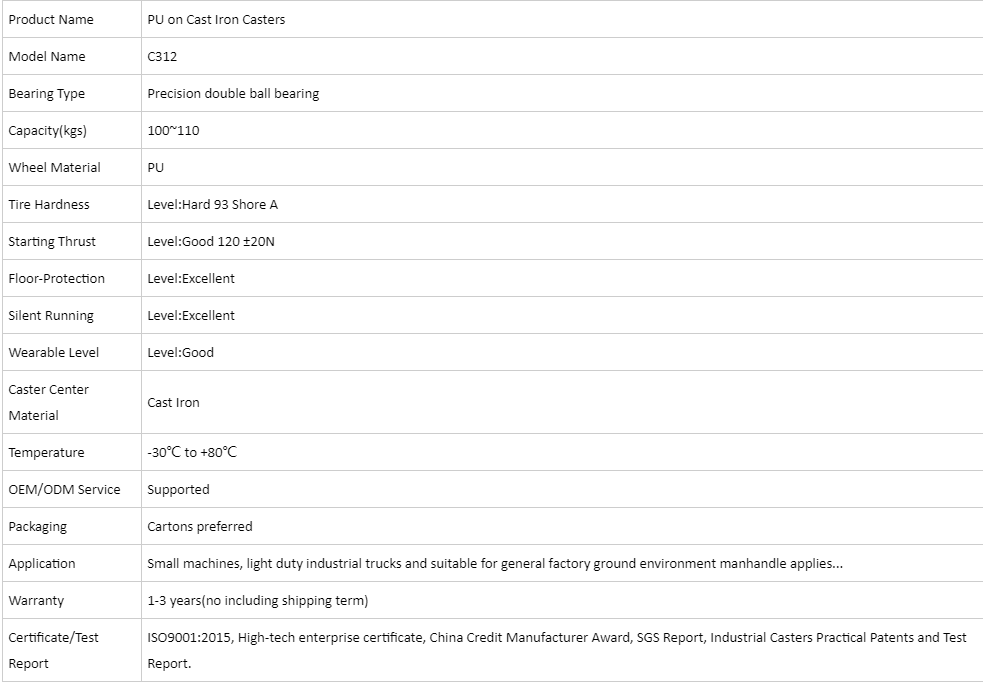 Packaging Options