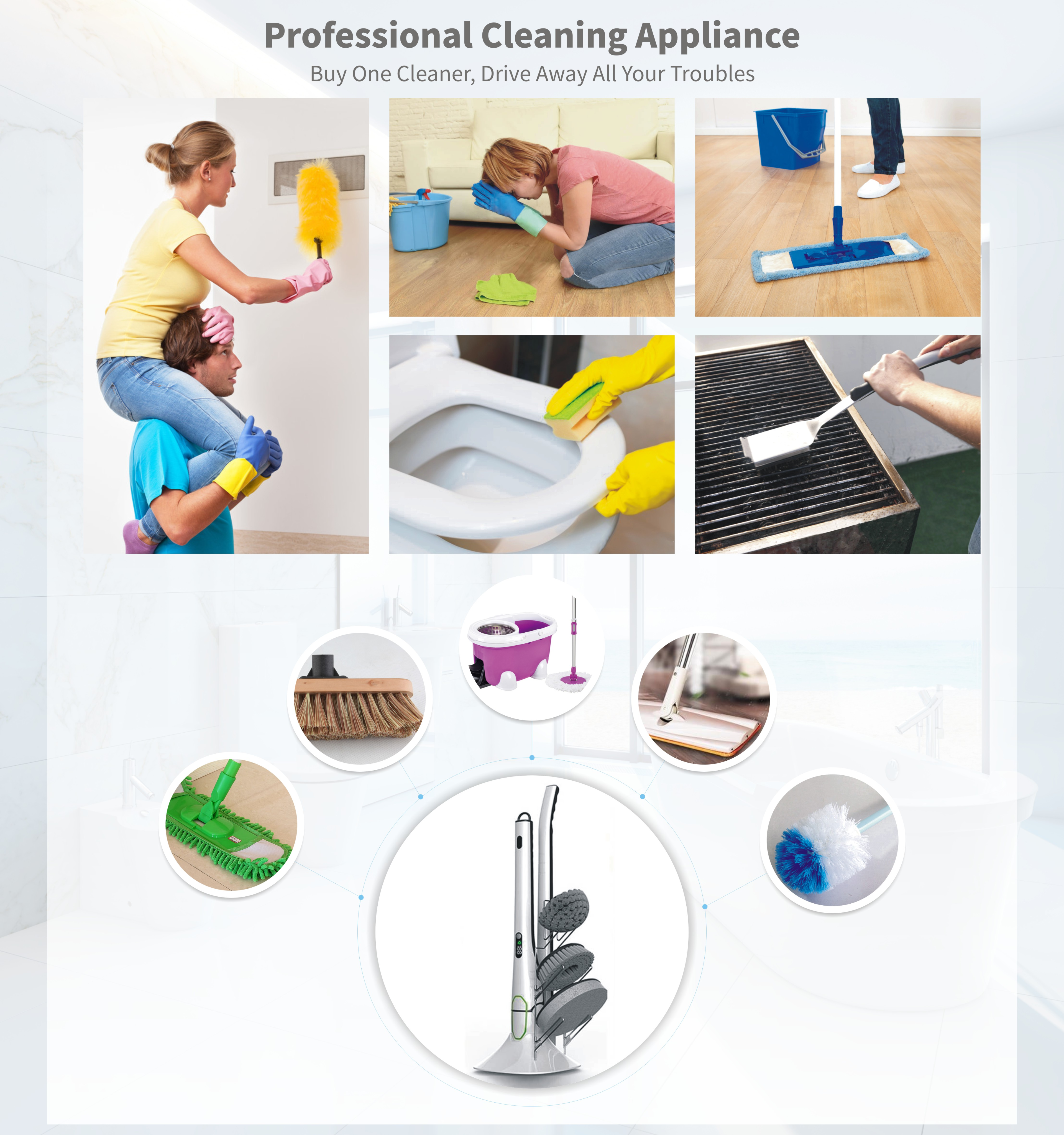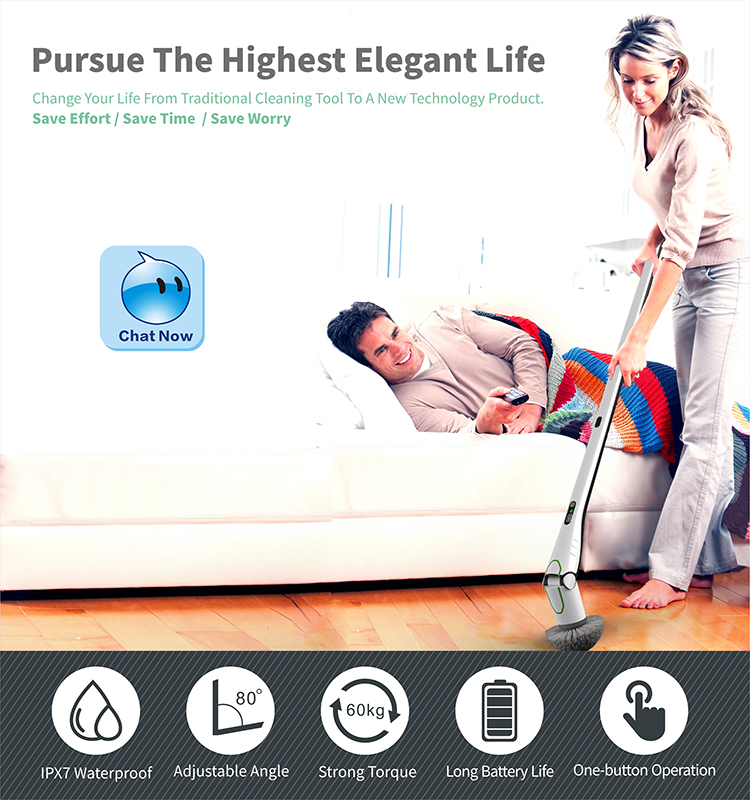 Wide Applications
The scrubber machine comes with 5 brush heads, you can replace them at your will. And the flexible durable bristles can clean the cracks and crevices easily, they are suitable for different cleaning ways including auto, shower, tub, floor, carpet, bathroom, toilet,swimming poor,sinks, kitchen, wall, ceiling, window, etc.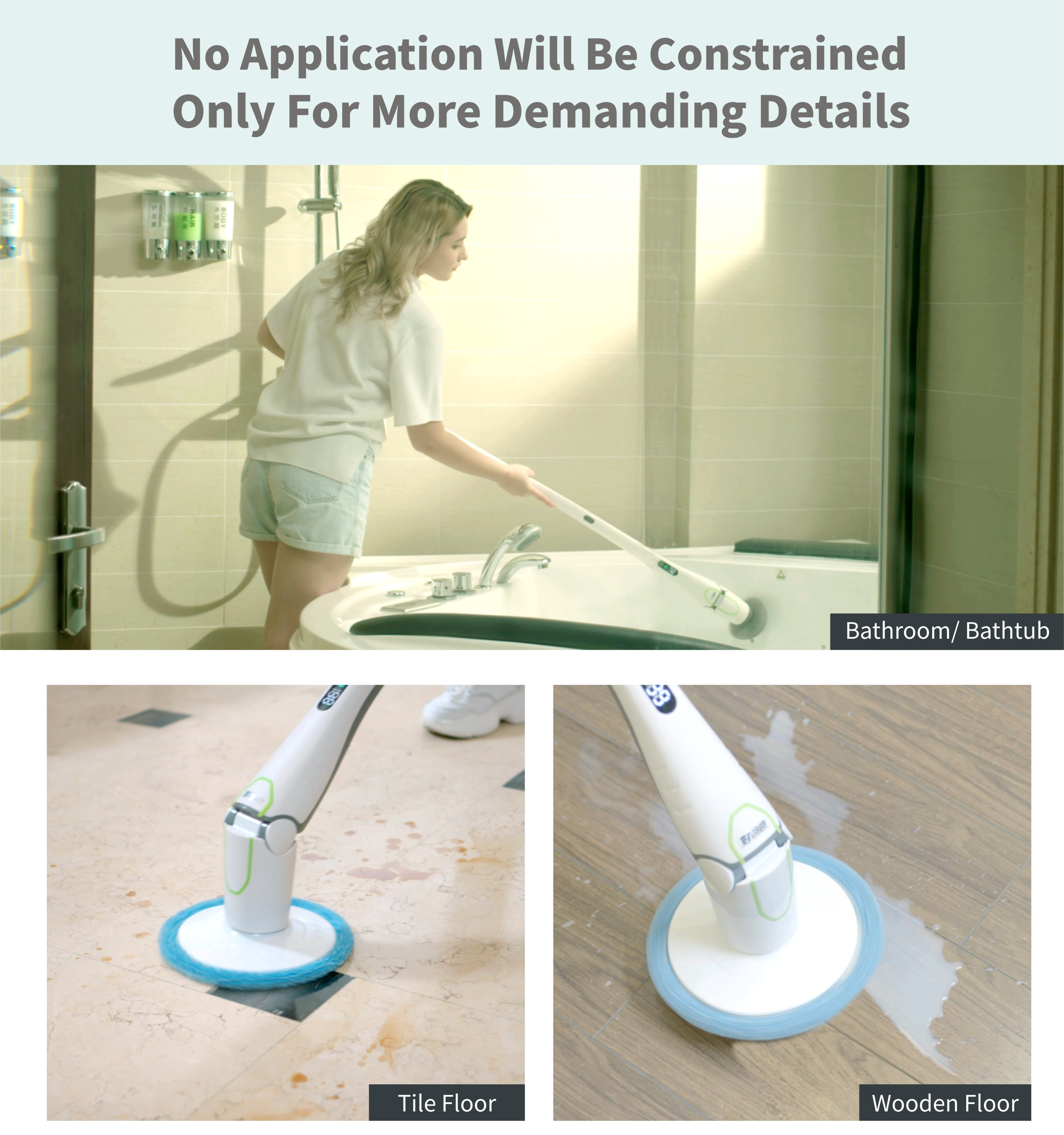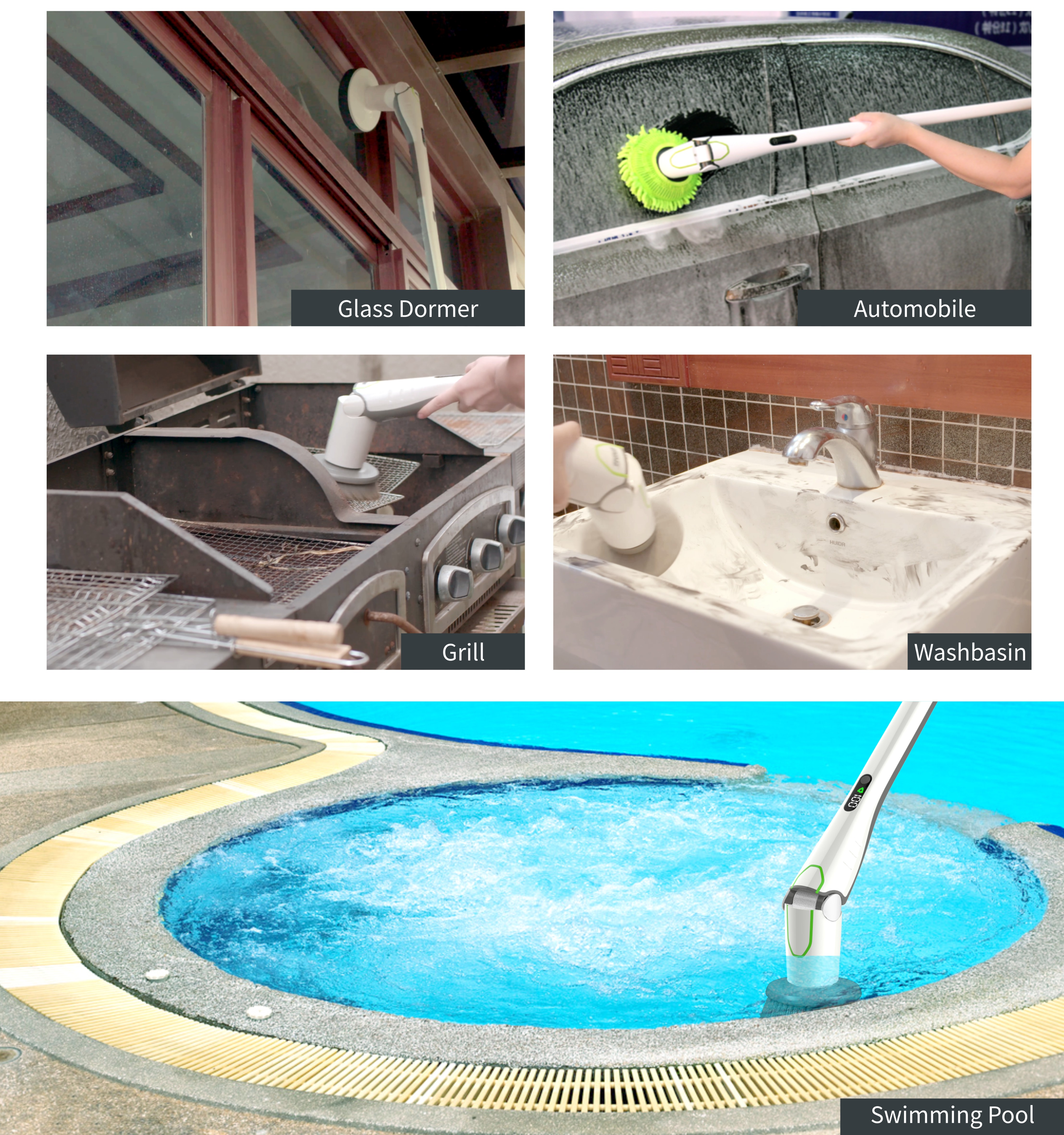 Why Choose the NPOLE Electric Spin Scrubbers?
Our 360° electric spin scrubbers cleaning scrubber machine adopts portable cordless design, adjustable angle and the LED display to show power consumption of 100% prompt process to avoid the interrupted cleaning! We are committed to a more comfortable family life with our high quality products like spin scrubbers!
6 Details Guarantee the Quality
♦ Ergonomic design
♦ Extension handle
♦ IPX7 waterproof
♦ Electric power and LED display
♦FCC/CE/ROHS certification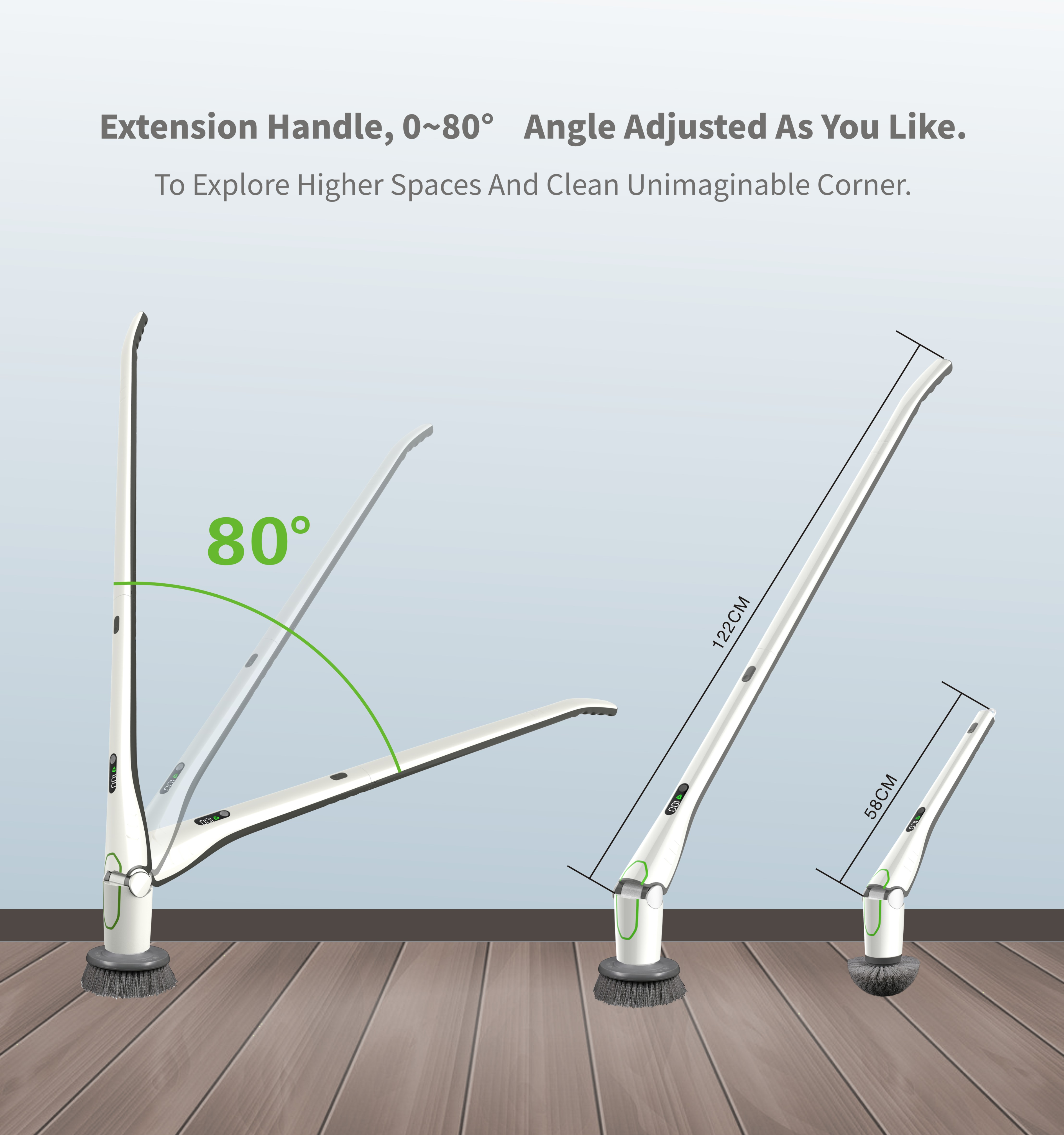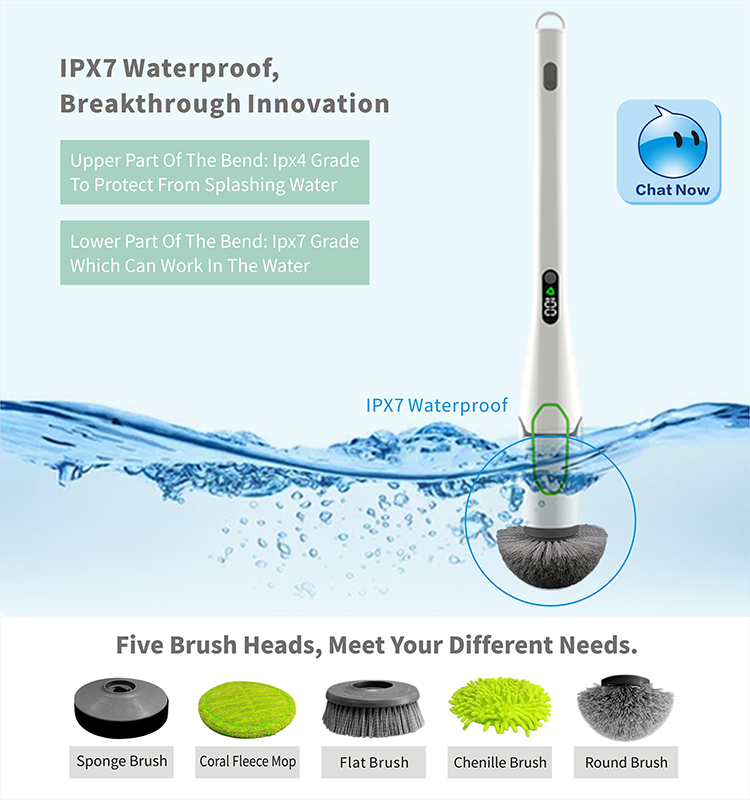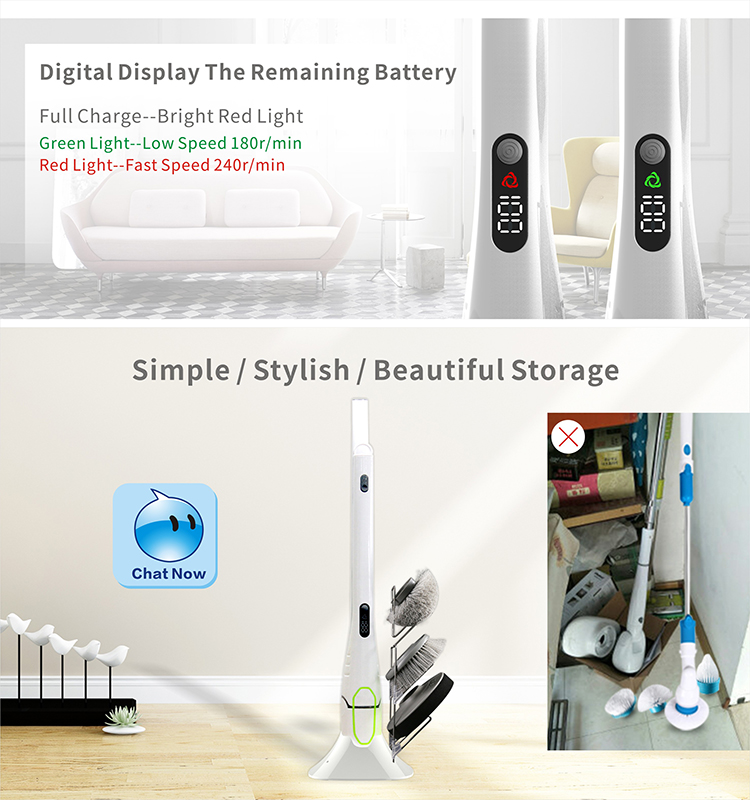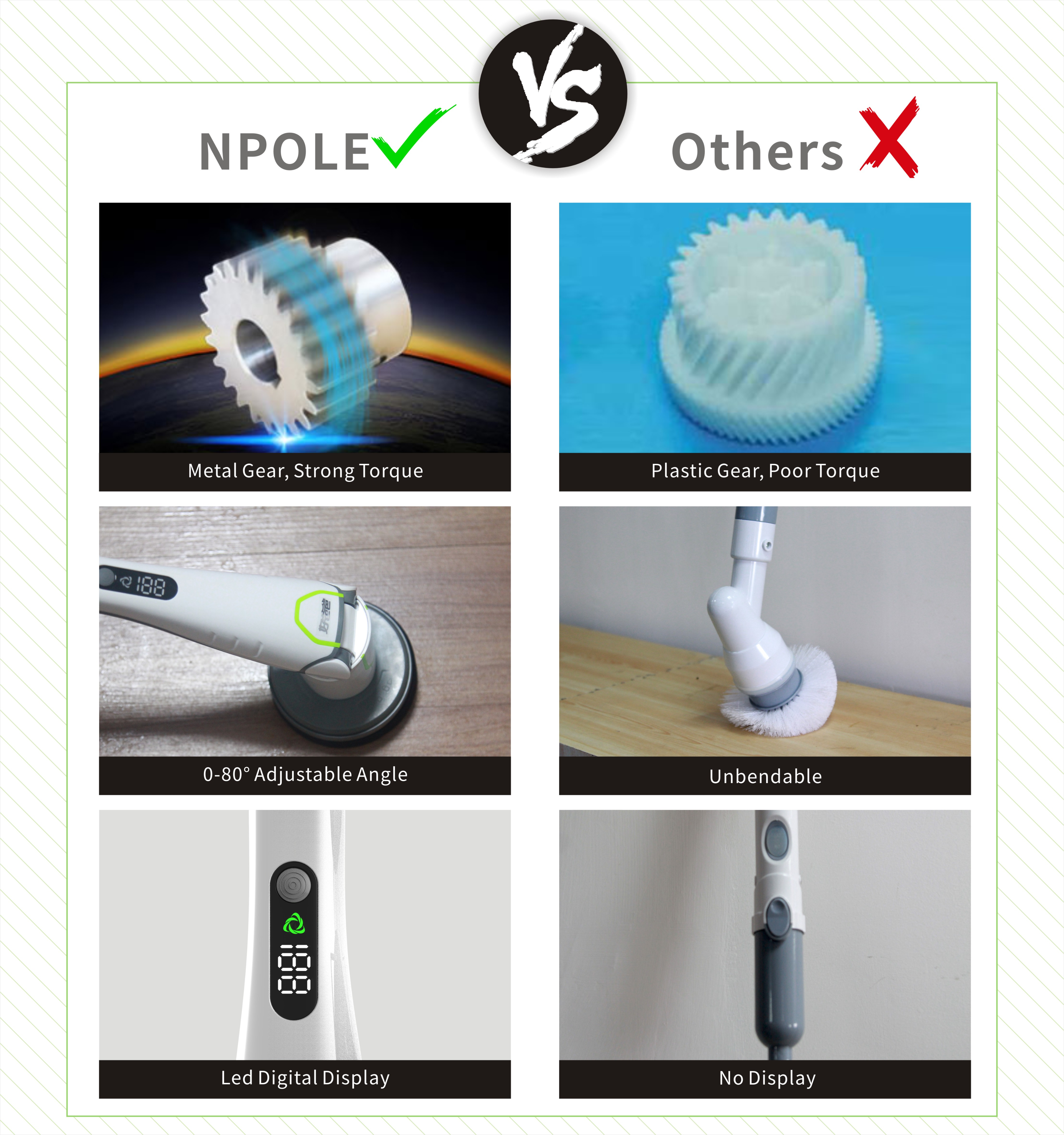 Power Comparison
| | | |
| --- | --- | --- |
| Items | Ours | Others |
| Motor Voltage | 7.4V | 3.7V |
| Motor Rotating Speed | 16000RPM | 8000RPM |
| Batter Capacity | 2000mAh | 2000mAh |
| Torque | 60kgf·cm | 9kgf·cm |
| Max Power | 84W | 25W |
| Gear | Metal gear | Plastic gear |
| Charging Time | 2-3 hours | 4-6 hours |
| Working Time | 90min | 60min |
    Shenzhen Zhicheng Chuanglian Technology Co.,Ltd is a high-tech enterprise specialized in R&D, production and sales of household cleaning appliances. The factory construction area is about 5000 square meters  with 200 workers. we are running under ISO 9001:2000 and SA8000. The latest technology and the newest machinery help us to provide the best quality and service to our customers. All products are independently developed and patented in domestic and major international markets. Our products and components are tested in accredited labs to ensure that each meets or exceeds our stringent quality and performance criteria before it's released to mass production . We believe in quality and we take our business and reputation seriously, all parts of our operation are audited and reviewed regularly with criteria of ISO9001:2000. Our electric cleaning applianceshave passed the CE ,FCC, RoHS, CCC certification.