Introduction:

Water activity or aw , indicates the free water content when food is stable, measures the possibility of microbial proliferation.
Food formulators use water activity to predict how much moisture migration will affect their product, so that to choose suitable package and storage method to reduce the usage of antiseptics.
Features:
1.HD-3A water activity is a single-point measurement equipment, adopting high precision sensor WSC-4;
2.Professional design ensures stable and reliable performance;
3.Reasonable structure design provides easier operation;
4.Quick in calibration and measurement: needs only 10 minutes;
5.Free from repeated calibration;
6.High brightness LCD display;
7.Equipped with printer, convenient to record data;
8.Long life, high accuracy, solid, liquid, powder are measurable.
Specification: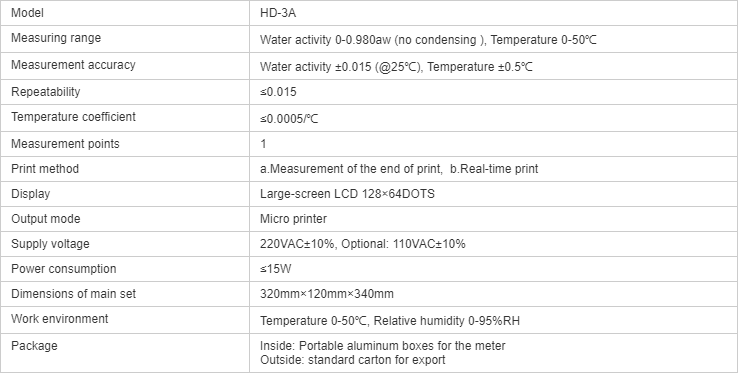 Now we have updated functions of water activity meter, new model: HD-6, with optional 1~4 sensor.

The measuring data can be saved to PC excel file through USB.

Faster in measurement.

Pls kindly click blw picture for more detailed product information.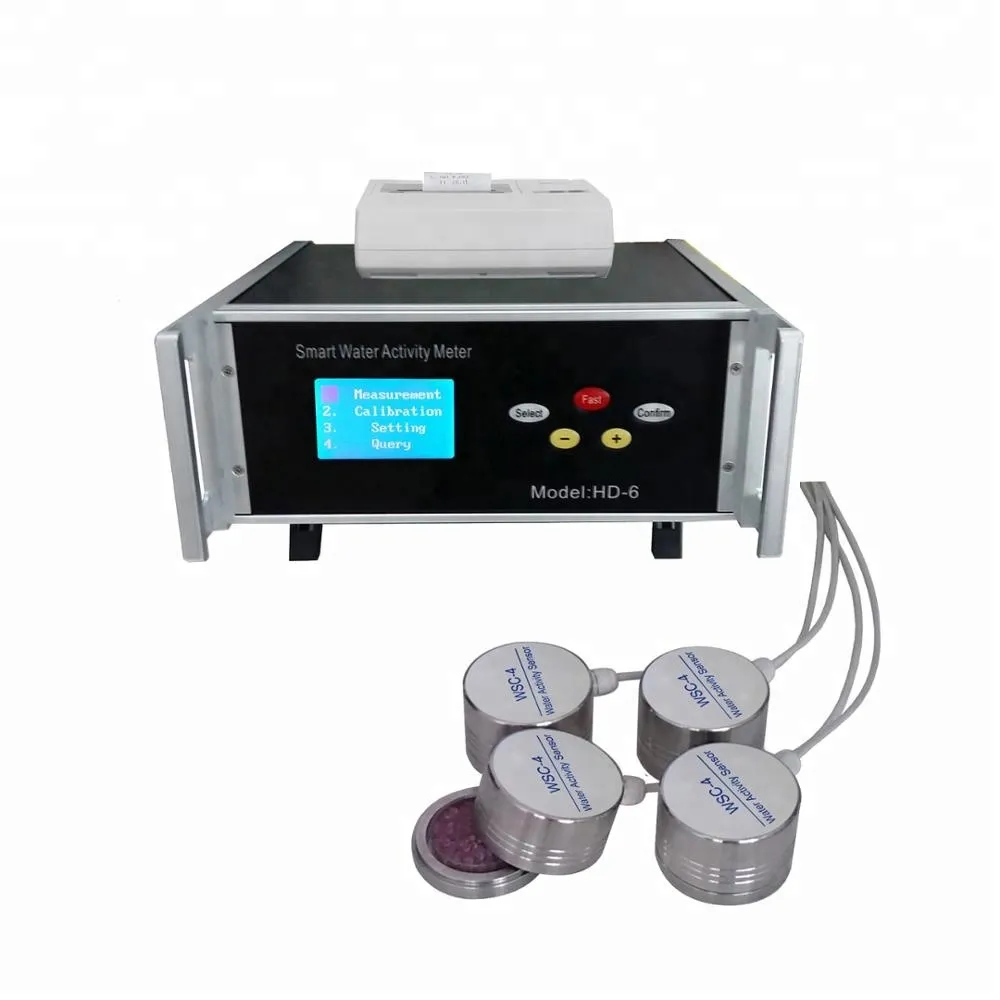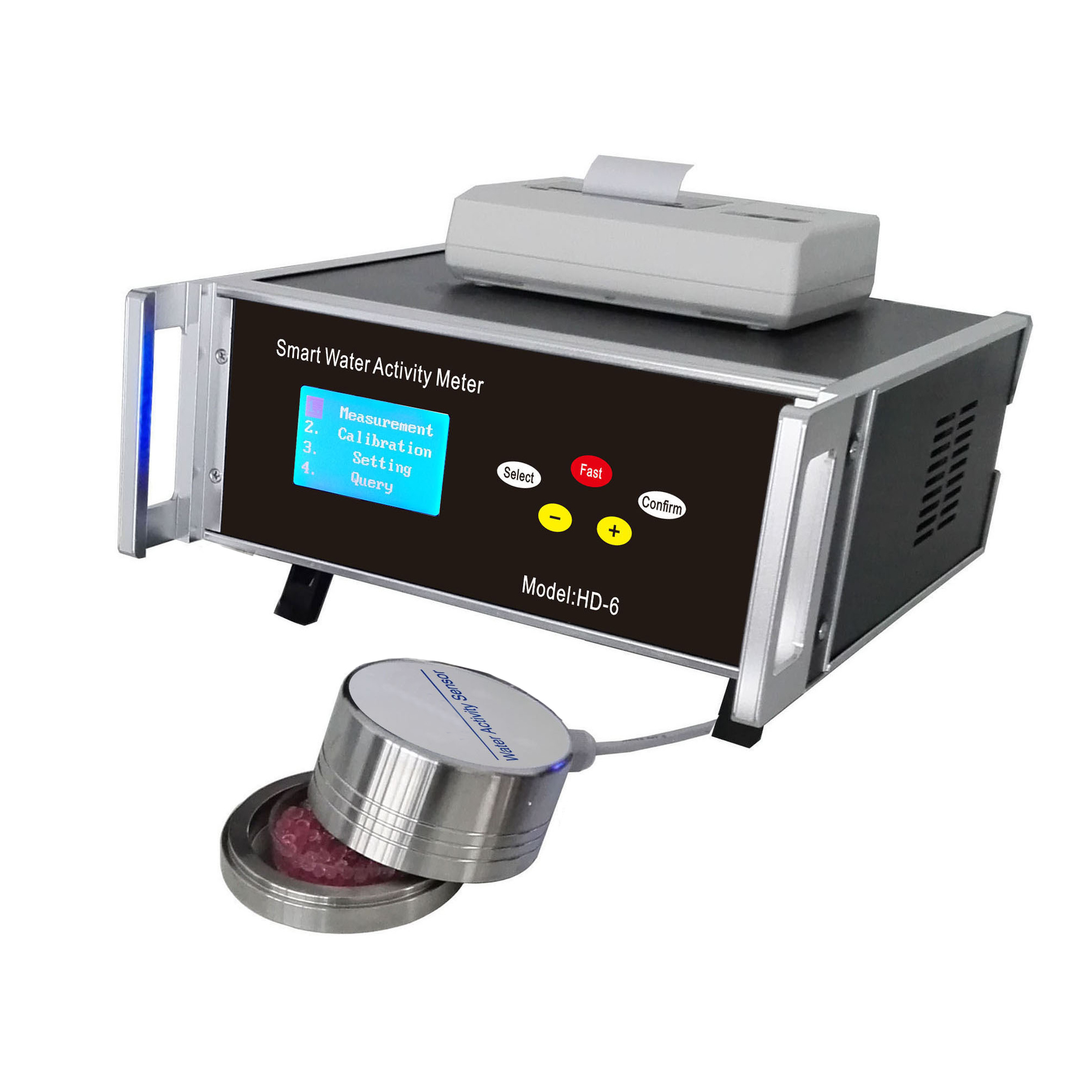 Packing and shipping:

Our service: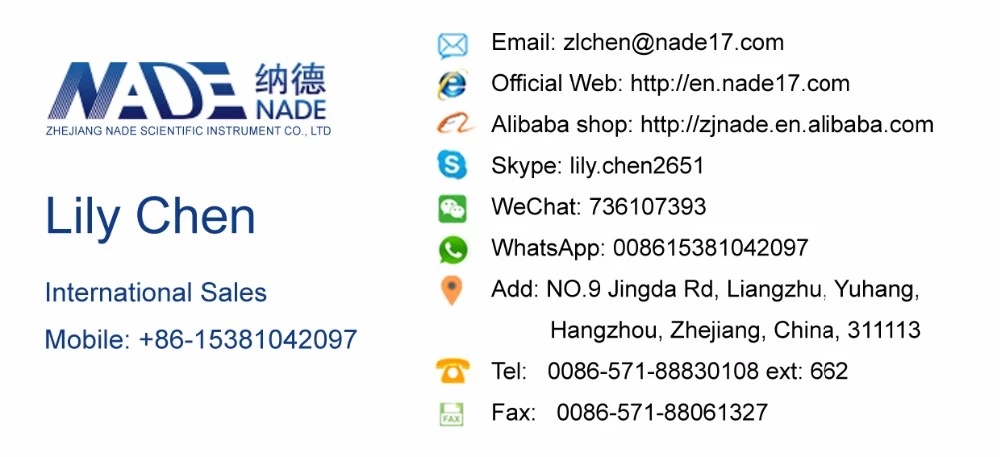 Our company: