Hot sale factory prices fiberglass GRP FRP cable bracket

1. Product Pictures of   FRP cable bracket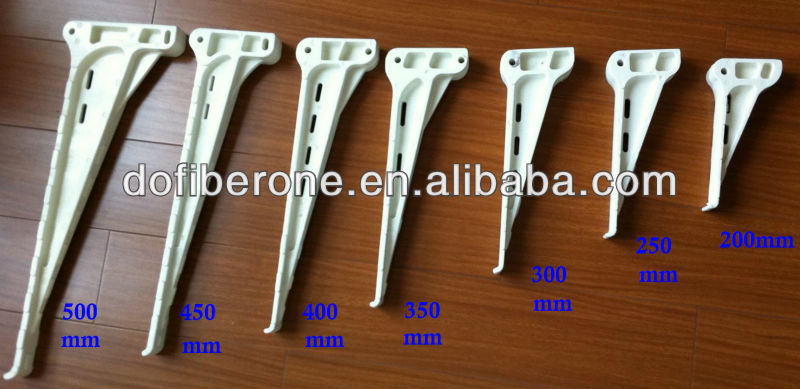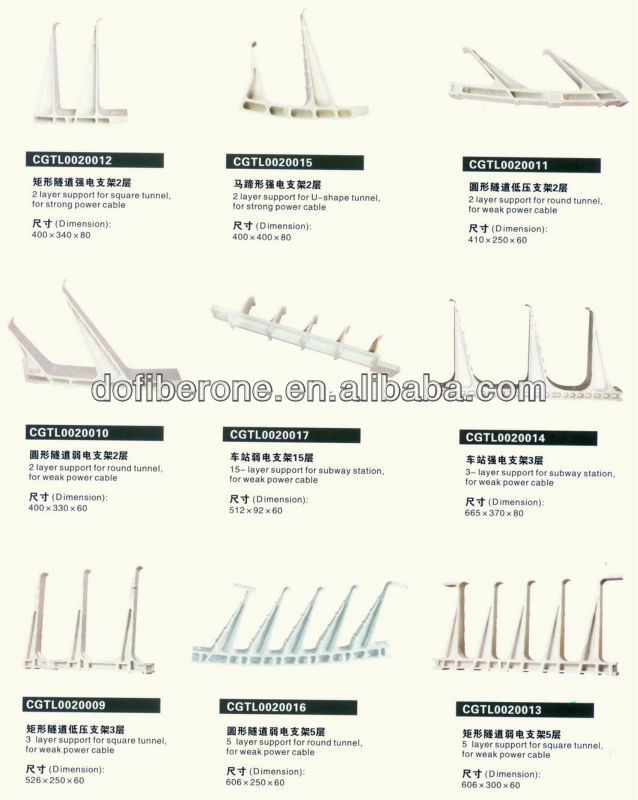 2. Product Description of  FRP cable bracket
iberglass cable bracket, cable hanger  is a brand new innovational product which is ideal for cable wiring projects in tunnels, power station, etc.
These cable support brackets are designed with following advantages:
1) High strength, light weight, the weight is only 1 / 4 of steel brackets and 1/10 of concrete brackets. So it's convenient for transportation, and construction. 
2) Smooth finish and small friction factor help these brackets not to damage the cable. 
3) These brackets are entirely insulated, which terminated the electric-erosion, and reduces damages caused by eddy  current.
4) The brackets are water resistant which can be used for long-term in moist and watery conditions.
5) The brackets are heat and cold resistant and fire resistant which help them to be used under temperature of -50 - 130 degree centigrade. 
6) Anti-chemical-corrosion, rust free, long service life (over25 years), maintenance-free all make the brackets ideal for saving money on wiring projects.
7) No body will steal this kind of brackets because they cannot be sold like steels.  
8)Not like steel brackets, these brackets are entirely insulated, so no earthing system is needed. This reduces a great persentage of mounting work, reduces a lot of labor cost.
Photo

Item

Size (mm)

Weight (gram/pce)

 
 

S200

200x90x40

310

Bitmap

 
 

S250

250x95x40

380

Bitmap

 
 

S300

300x100x40

430

Bitmap

 
 

S350

350x115x40

560

Bitmap

 
 

S400

400x110x40

545

Bitmap

 
 

S450

450x120x40

742

Bitmap

 
 

S500

500x165x40

925

 
 

U-channel

50x45x4

1150

Bitmap

 
 

FRP Rod

D9

 


3. Applications of fiberglass cable bracket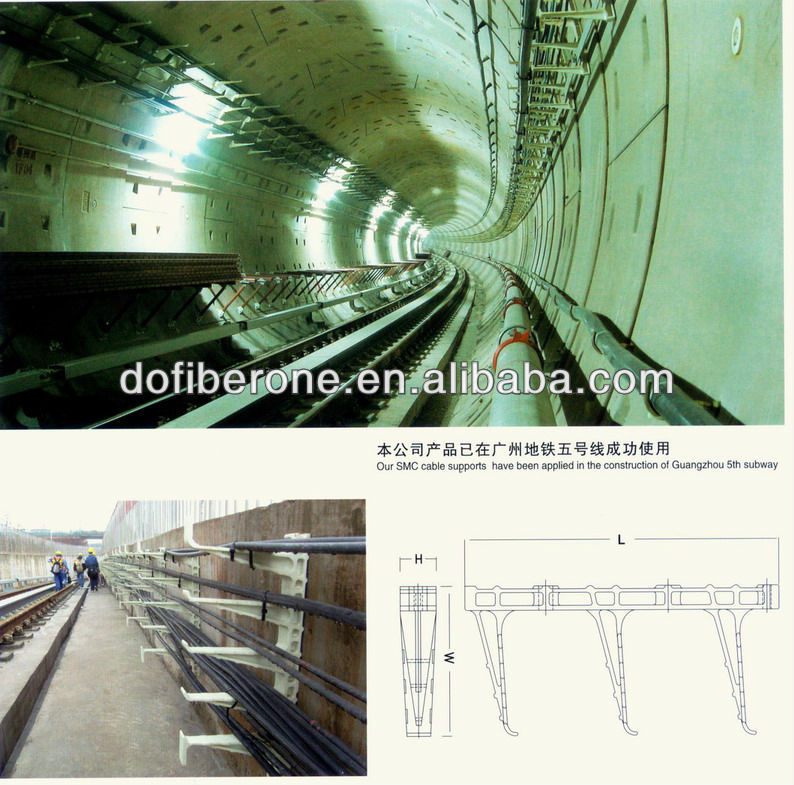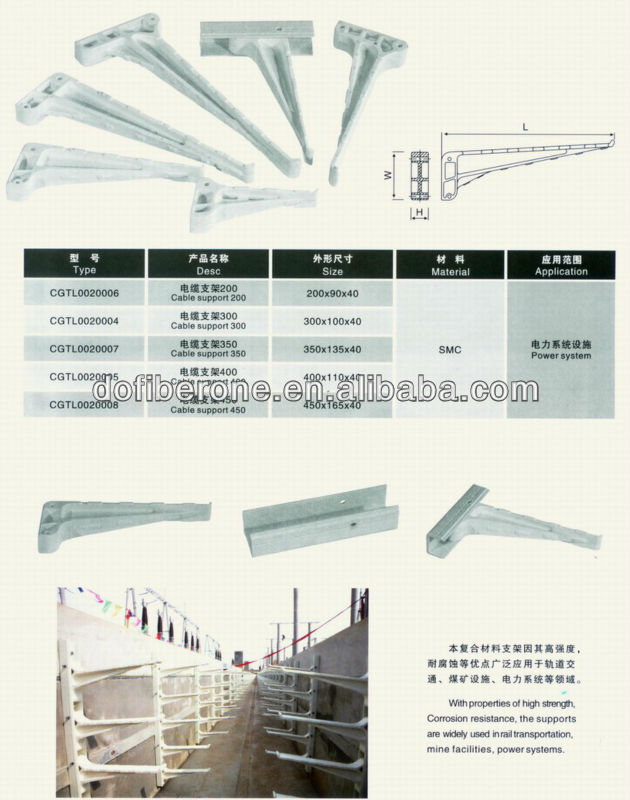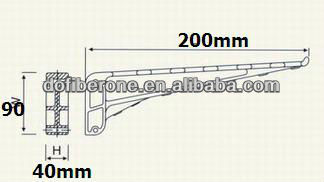 4. More Products for You to Choose

1. About us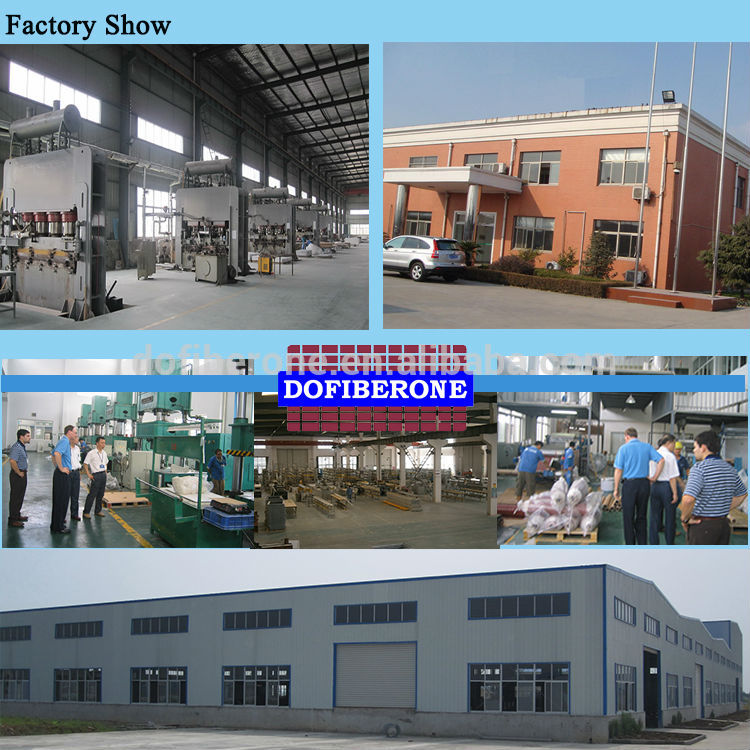 Our factory was founded in 1992. After more than 20 years of development, our company has become an expert of Fiberglass/ FRP /GRP raw materials and product in China.
As a FRP/GRP leader in China, we have had fruitful development during the past years. 
Our FRP products made from the FRP materials have been widely accepted in the world market. Our FRP materials include fiberglass, SMC, BMC and others.
Our rich experience in Fiberglass/FRP/GRP production and exporting service is our most competitive advantage in China. 
Our quality and scale of our factories have been improved and are the top1-2 in China. Our working team can supply you with high quality products and professional design services. 
2.Why Choose 
 Has been in terms of size, technology, markets and profitability in a leading position.
 welcome to visit the factory in anytime.we are try to keep our prices competitive as per market trend.(factory price)
 we are confident that you will be satisfied with our various services and wide range of products with good quality.
 We believe in customer satisfaction, so we offer discounts and incentives to our valued customers frequently throughout year. 
3. Certifications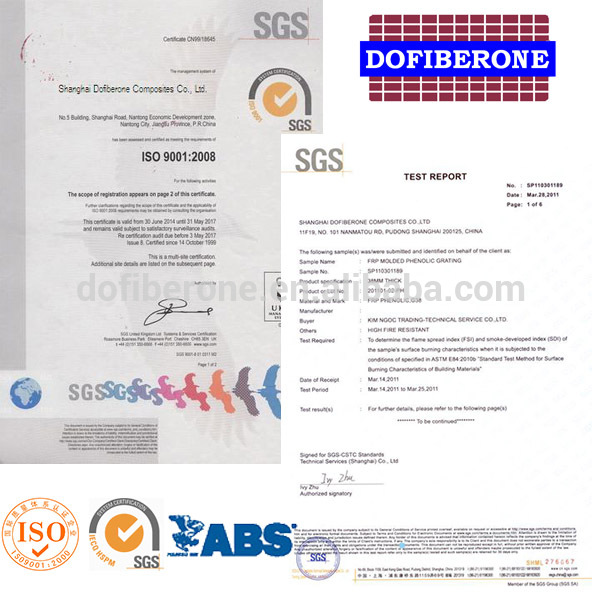 QA/QC Introduction
ABS certificate, every year ABS will check and confirm it
Test Equipment and Facilities
ISO 90001 certificated
Our factory is ISO9001 certificate.
ABS certificate
4. Our Markets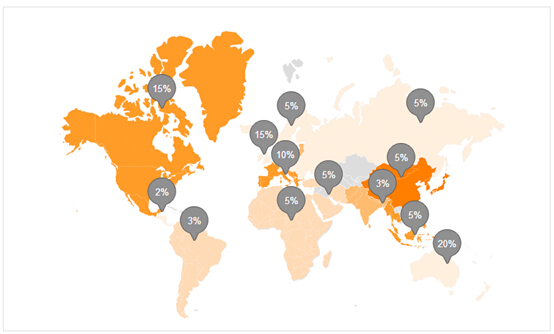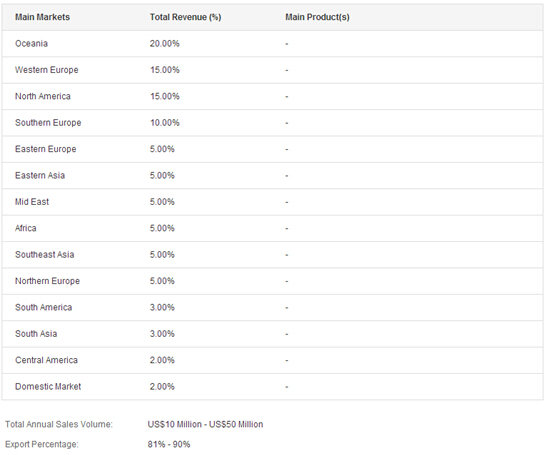 5. Contact