PE100 PEAD hdpe poly pipe 630mm PN8 PN10 SDR 17 for water system
Polyethylene pipes are a safe, long lasting and cost effective solution for potable water supply, irrigation, telecom and, gas distribution and slurry transport application.HDPE pipes are manufactured from virgin raw material with the help of the state of art manufacturing facilities.
Polyethylene pipes both High Density (HDPE) and Medium Density (MDPE) can carry potable water, wastewater, slurries, chemicals, hazardous wastes, cables and compressed gases as well as oils. Polyethylene pipes have a long and successful service experience to the gas oil, mining and water utility industries. PE pipes have the lowest repair frequency per Kilometer of pipe per year compared with all other pipe materials used for urban water and gas distribution.
| | |
| --- | --- |
| RODUCT NAME | Hot products polypropylene pipe  black hdpe water pipe philippines |
| MAERIAL | HDPE |
| BRAND | DRD |
| COLOR | BLACK OR CLIENTS REQUEST |
| Material | PE100,PE80 |
| SIZE | DN20mm-DN1600mm |
| STANDARD | ASTMF714,ISO4427,ISO9001 |
| Fittings | Elbow,tee,cap, value, coupling |
Specification: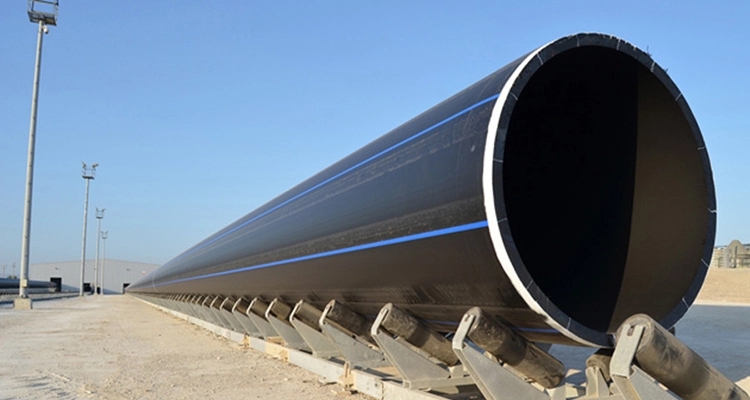 HDPE Fittings for Connection                                                     
Specifications:                                                                              

Application:                                                                                   
1. Urban tap water pipe network system:
Large diameter HDPE pipe is health nontoxic, not fouling, more suitable for urban water supply main conduit and buried tube, safety, hygiene, convenient construction.
2. Replaceable cement tubes, iron pipe and steel tube: 
Used for old nets renovation project, don't need large area excavation, low cost, can be widely used in old town of pipe network reconstruction.
3. Industrial materials duct:
Chemical industry, chemical fiber, food, forestry, pharmacy, light industry and papermaking, metallurgical and other industrial raw material conveying pipe.
4. Landscaping water supply network:
Landscaping need lots of water pipe, HDPE pipe toughness and low cost, make it become the best choice.
5. Sewage discharge pipes:
HDPE pipe have unique corrosion resistance, can be used in industrial wastewater, sewage discharged pipe, low costs and maintenance costs.
6.Ore, mud transfers:
HDPE pipe has high resistance to stress and wear resistance, can be widely applied in conveying ore, coal ash and river bait-casting mud.
7. Agricultural irrigation pipe:
HDPE pipe inside sleek, great flow, cross road construction, good impact resistance, it is the ideal tool for agricultural irrigation.
Large diameter HDPE Water Pipe 315mm 450mm Black Plastic Water Pipe
Installation: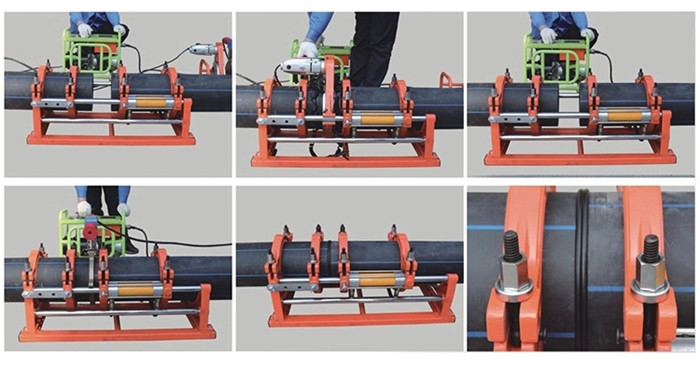 Project views: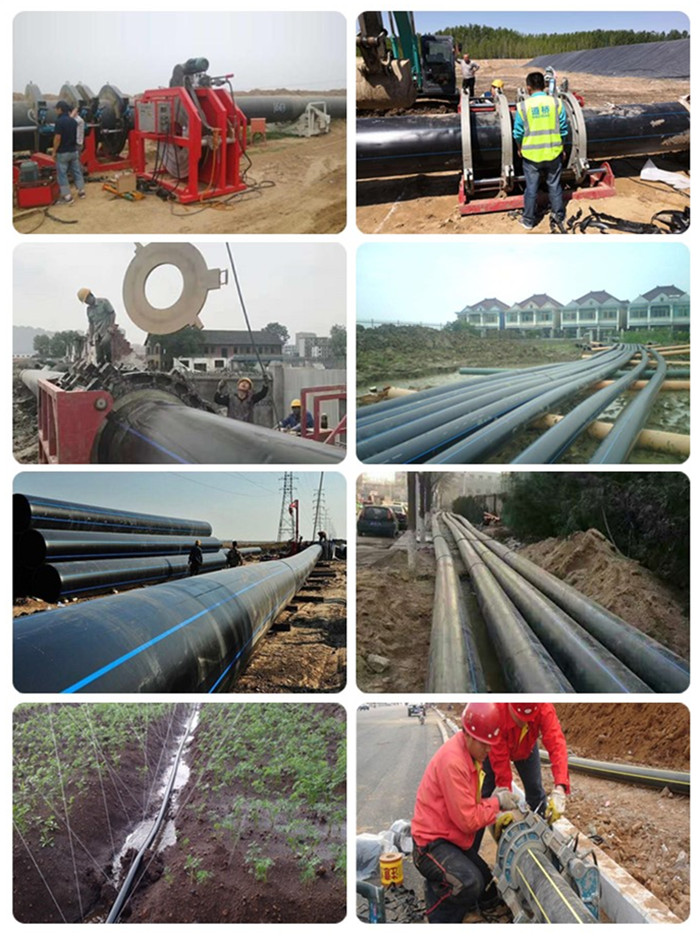 Advantages:                                                                                  
1. Nontoxic:
HDPE pipe material nontoxic and tasteless. It belongs to gree building materials, never scaling, which can effectively improve the water quality.
2. Corrosion resistance:
High resistance to attack from various types of chemicals. No electrochemical corrosion.
3. No leakage:
HDPE pipe is connected in the ways of butt fusion, socket fusion and electrofusion and the strength of joint point is higher than tube itself.
4. Higher flow capacity:
The smooth inner wall is easy for pipeline trasportation. Under the same condition, delivery capacity can be increased by at least 30%.
5. Convenient for construction and installation:
HDPE pipe could be installed in a variety of trenchless ways, so it is very convenient for construction and installation.
6. Lower system and maintenance costs:
HDPE pipe is not only convenient to transport and install, but also reduce the worker's labor intensity and improve work efficience.
7. Longevity of working life:
More than 50 years under pressure use.
8. HDPE pipe is recycled and environment-friendly.
Large diameter HDPE Water Pipe 315mm 450mm Black Plastic Water Pipe
Loading pictures for your reference: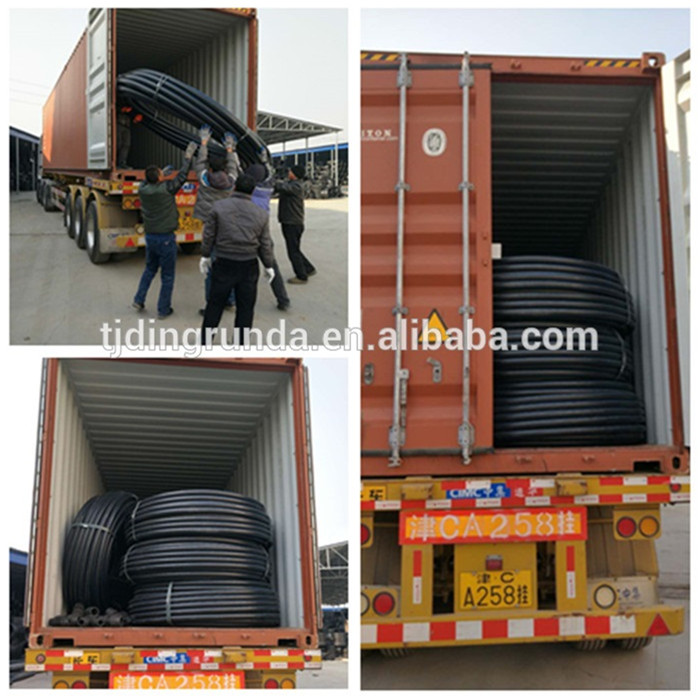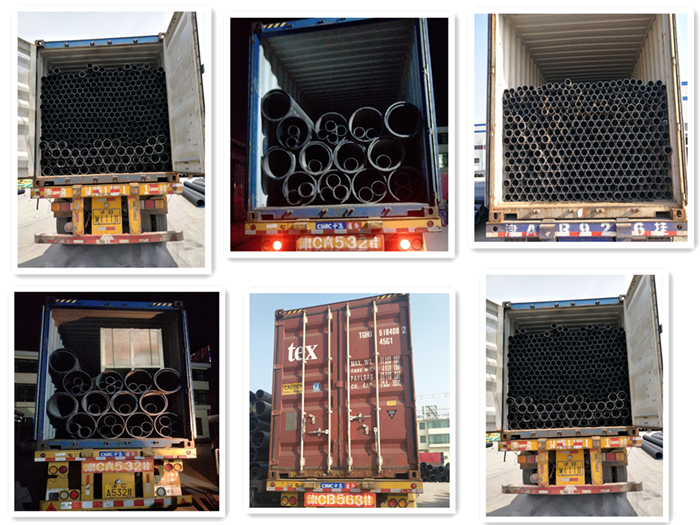 Production Process: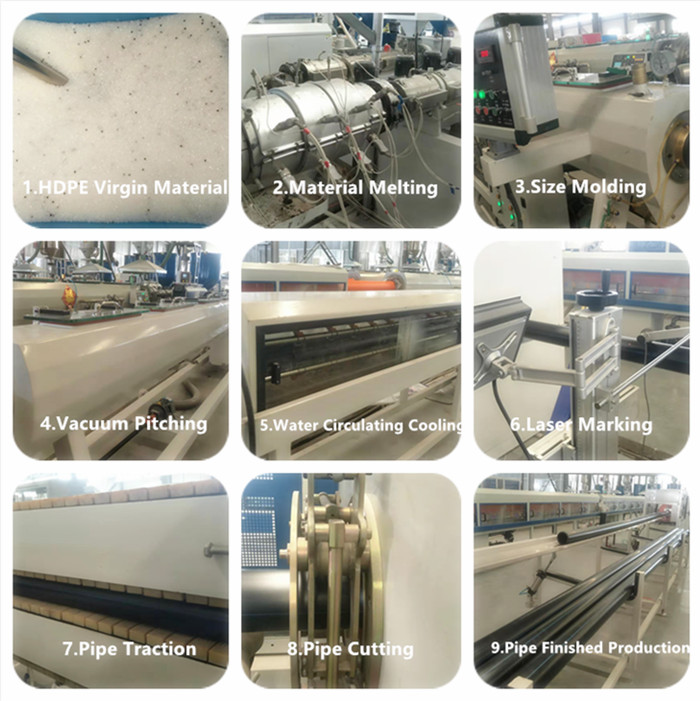 Fittings:
FAQ:                                                                                               
Q1. Are you trading company or manufacturer?
A: We are professional manufacturer and welcome to your visit at any time.
Q2. How long is your delivery time?
A: Generally it takes 5-10 days if the goods are in stock, which is depends on your quantity and can be negotiable.
Q3. Do you provide samples?
A: Yes, of course, sample is avalaible and for small quantity we can supply for free.
Q4. What is your terms of payment?
A: L/C, Western Union, T/T 30% in advance, balance before shipment .
Q5. For pipe fittings, what do you do mainly?
A: For fittings, coupling (socket), elbows, tee, reducer, union, valve, cap, some electrofusion fittings and compression fittings.
Q6. Can I have my own logo on the product?
A: Yes, sure, you just need send us your drawing, we'll make logo for you and before production we will confirm with you in advance.
Q7. Can I request to change the method of packaging and transportation?
A: Yes, the packaging  and trasportation can be made as per your requirements.