Introduction
The heavy duty twin wheel casters provide a high load capacity with a minimum overall height. A larger footprint (two wheels instead of one) improves stability and distributes the load over a larger footprint. The differential motion inherent to all rotating casters minimizes the effort required to change direction. What we show on this page is the polyurethane on aluminum core casters with the maximum load capacity of our heavy duty casters series. A wide series of wheels to carry greater load is available in this range.
Features and advantages
1 Sealed tapered roller bearings are standard for polyurethane wheels. (standard roller bearings)
2 Rotating and rigid frame galvanized to increase rust resistance. (zinc plated finish protection)
3 8mm thick pressed steel, gray frame, double ball raceway structure, strong impact resistance, flexible movement, large bearing capacity(thick frame easy moving and big load)
4 Twin Wheel Castors will move easier than a single wheel whilst turning under Load.(twin wheel easier to move)
Our Service:
1 Quick inquiry response in 12 hours
2 1-3 years warranty(including goods returning back)
3 Free OEM and ODM charge, free sample delivery, No MOQ and sample order acceptable.
Description and Specification: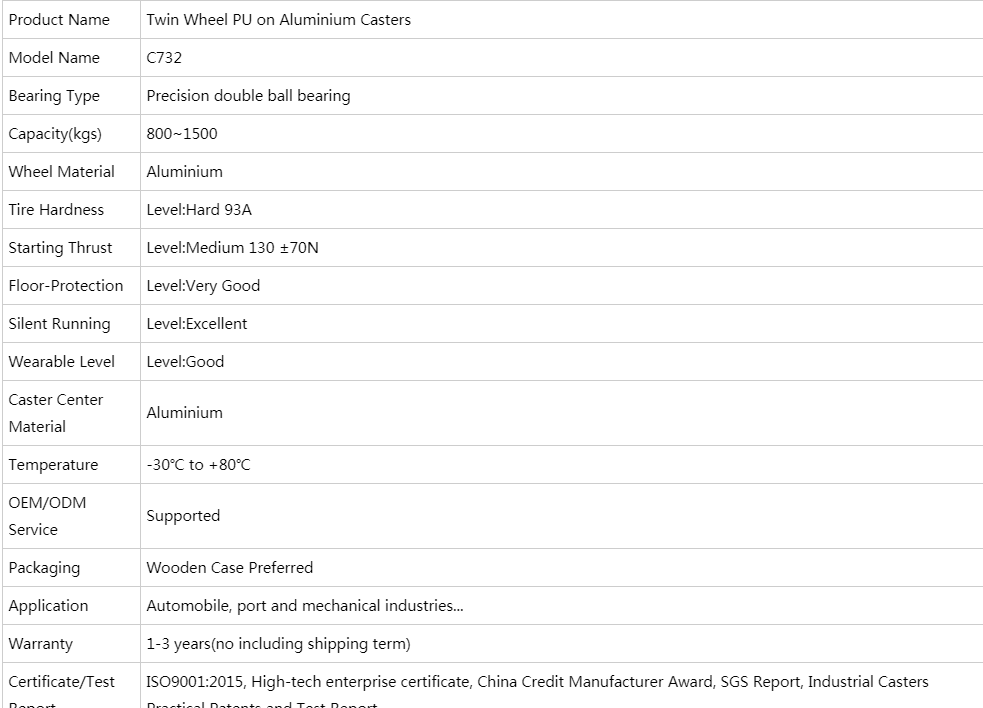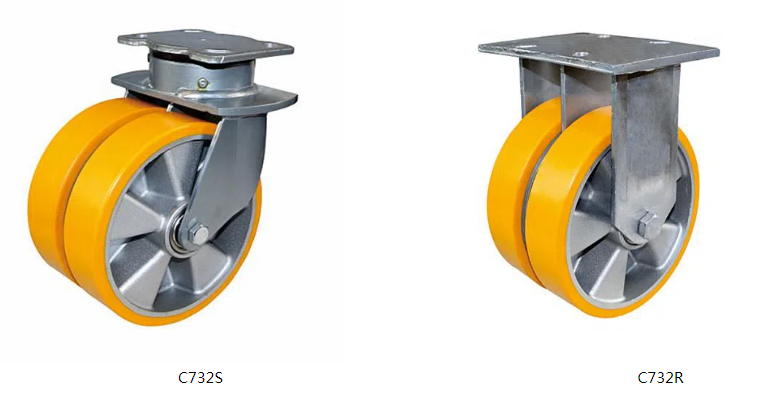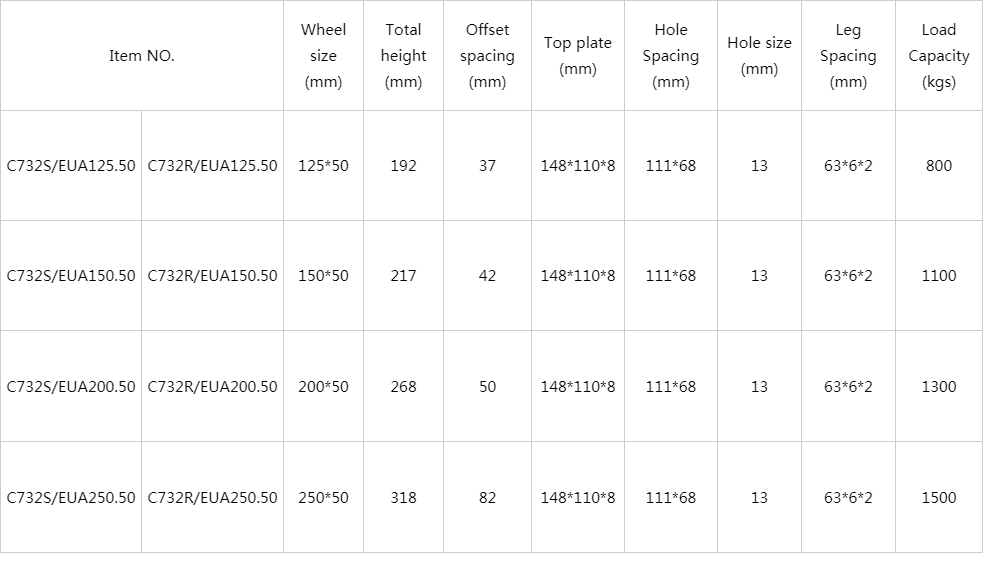 New Project for 2022 Beijing Winter Olympics
---Authorized by the baggage transportation department of the Beijing Winter Olympics
---Live streaming by China Central Television News Channel (CCTV13)

Packaging Options