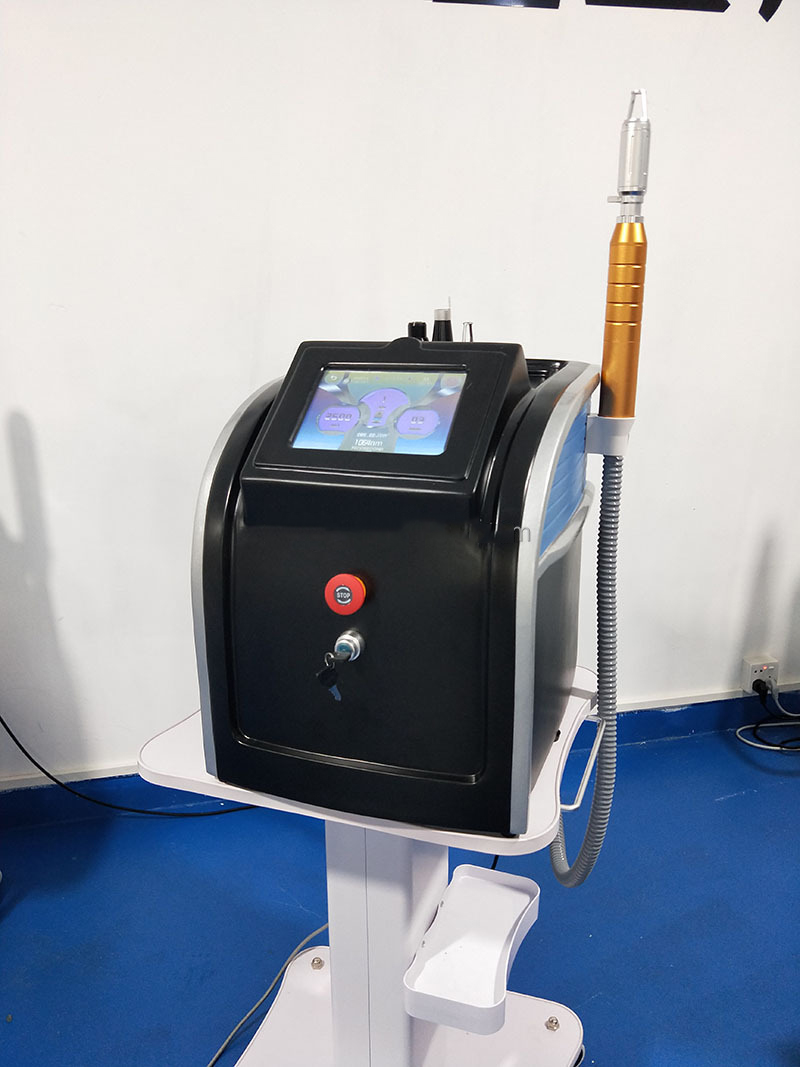 Spplication
1) mild, stubborn chloasma treatment
2) deep pigmentary lesions, such as Ota, blue mole
3) superficial pigmented nevus, such as freckles, age spots and so on
4) eliminate all kinds of color tattoos and tattoo, pattern eyeliner and so on
5) shrink large pores, remove small telangiectasia, effectively improve the auxiliary rejuvenation function such as acne
Advantage
Safe and efficient
Treatment rate than the Q-laser 20% increase, the process safe and convenient, short course of treatment, saving your skin treatment time, with the rule with the go.
How does picosure laser improve the look of my skin?
♦ The Picosecond Focus Lens Array redistributes energy into high intensity and low intensity areas that lighten skin pigmentation.
♦ The absorbed high intensity energy creates an intra-epidermal zone of Laser Induced Optional Breakdown (LIOB), The formation of LIOBs create a Pressure Wave that stimulates new collagen and elastin which provides the skin with a more youthful appearance.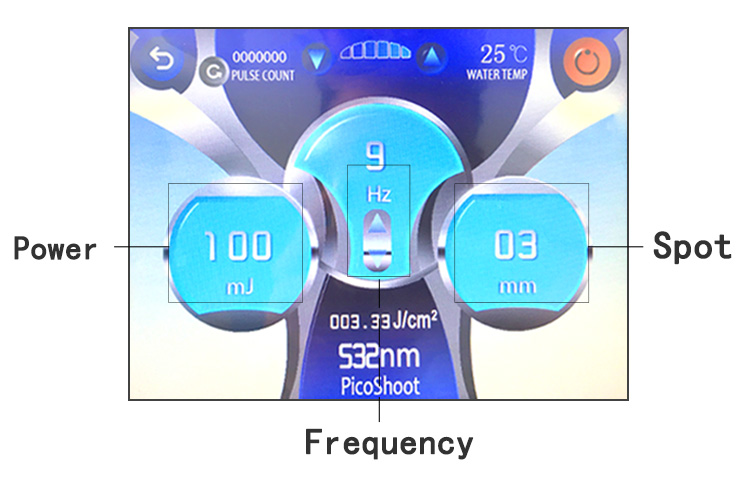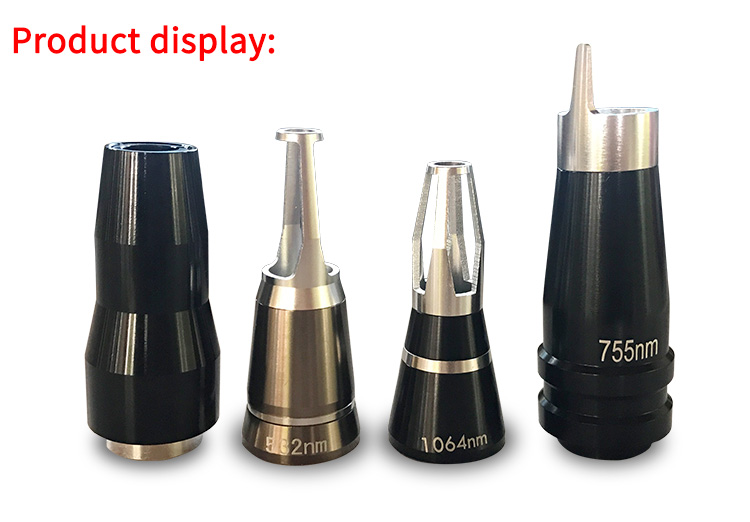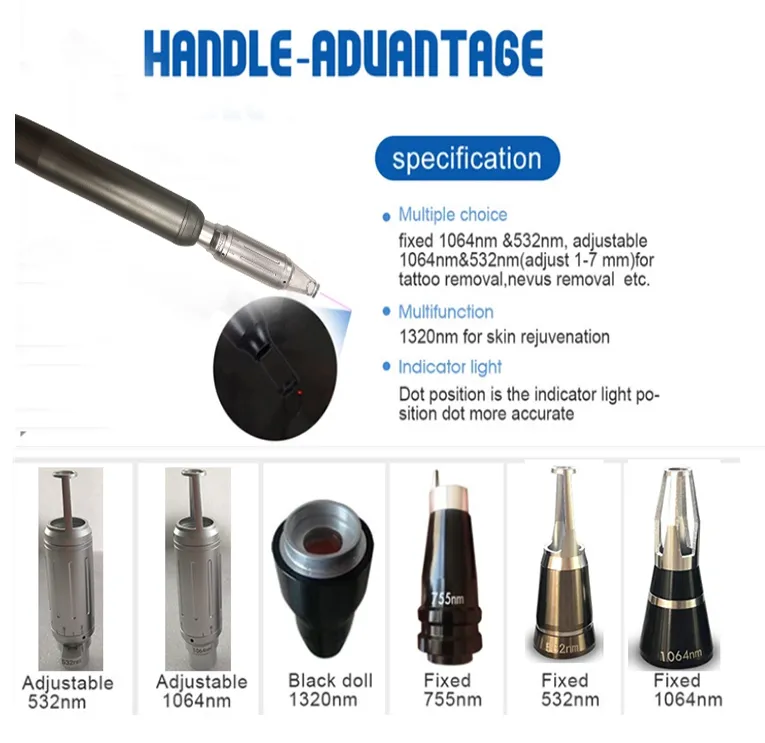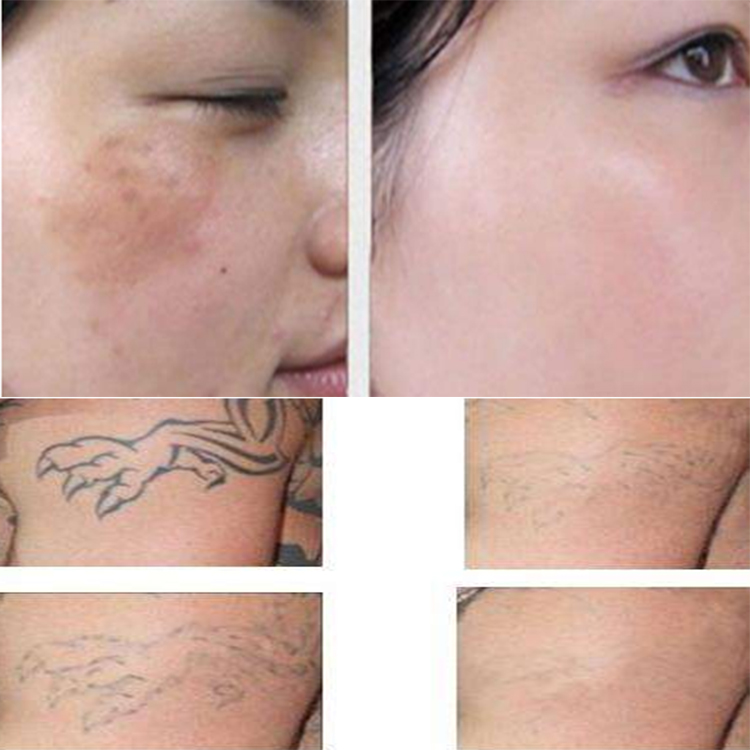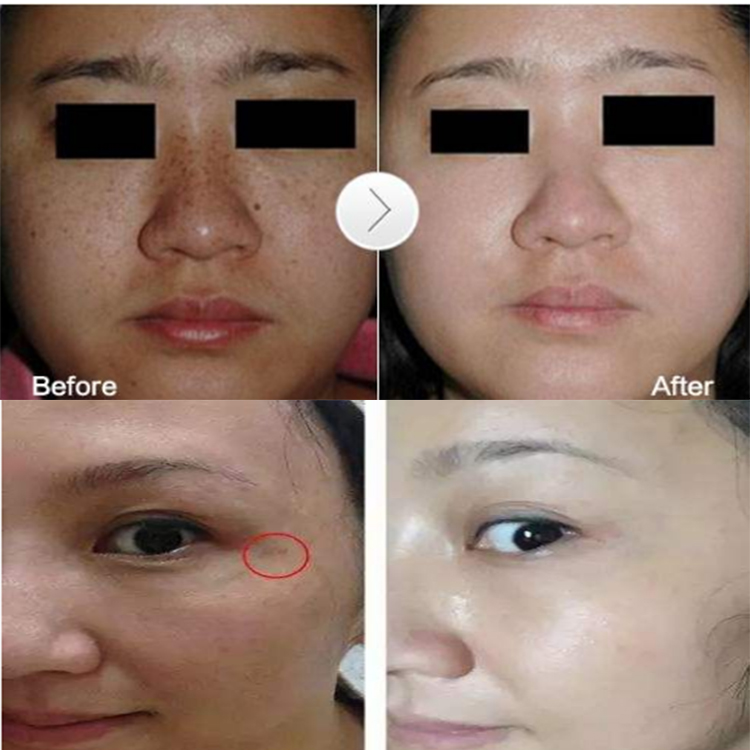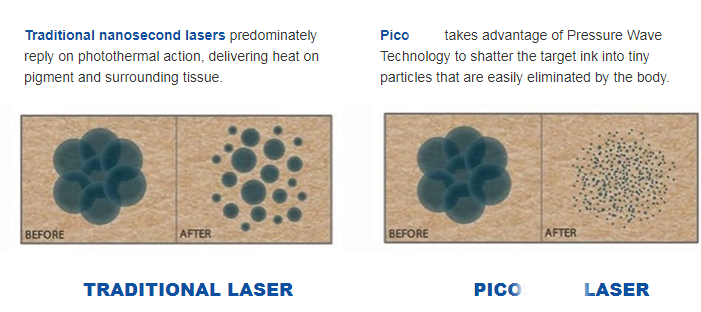 Ultra-short Pulse Duration Is The Difference
Picosecond pulse width is 100X shorter than nanosecond technology.
Only ultrashort pulse duration trigger photomechanical effect.
With this short pulse width, half the fluence is required compared to Q-Switched nanosecond lasers.
Treatment:
·1064nm treatment: remove black/blue color tattoo, remove freckle,Senile plaques, freckle, sunburn spot and chloasma,blue naevus, black nevus, coffee spot
·532nm treatment: remove red/green/Brown color tattoo,remove Shallow freckle
·755nm treatment:Whitening,remove yellow color
·1320nm treatment:Whitening, remove yellow color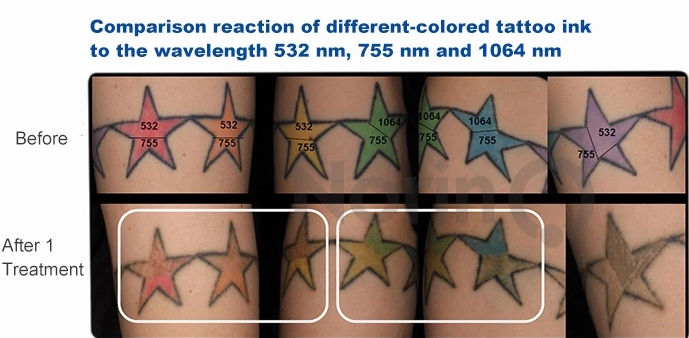 Specification

Product name
Portable Pico laser /picosecond yag laser machine/755 picosecond
Voltage
110V-130V / 60Hz, 220V-240V / 50Hz
Power
800W
Frequency
1-10Hz (Adjustable)
Spot size
Fixed
Wavelength
755nm, 1064nm, 532nm
Pulse width
600ps
755nm energy
1-2000mj (Adjustable)
1064nm energy
1-2000mj (Adjustable)
523nm energy
1-2000mj (Adjustable)
Red guide point
Yes
Cooling system
Water and air cooling