Mode:

T 20  toroidal transformer ferrite core/AL 4200  high  ui toroidal core.                   

Material:
                       NiZn(Manganese,Zinc).
Application

  1. All Singal,Digital and Power cables,Harness.(EMI/EMC).

  2.Choke coil filte power bobbin inductor for aircondition.

  3.High current transformer, mutual inductor for LED panel.

  4.Common mode choke for kinds of electric circuit.

  5.Switch winding Transformer and other electrical components.

Initial Permeability:
        Initial Permeability(μi) :2000-15000.(Independent Formula)
 
Certificated:
                  ISO9001-2015, SGS-ROHS,REACH.

AL value:
                          As customer's requirements.
Curie TC:
                                        140°C-265°C
Winding turns:
                   As customer's requirements;
MOQ:
                       No MOQ for the trial order. 
Samples/delivery:
          5-10pcs free samples for freight collect. /5-7days
Type of payment:
        T/T, Western Union, L/C, Escrow, Paypal,etc. D/P.
Export License:
                         Yes(Factory Directly)
In order to quote you correctly, please provide the following information:
1. Product size
2. Material or Characteristics or testing data sheet
3. Order quantity
4. Usage
5. It would be better to attach the drawings
6. Any special packing or other requirements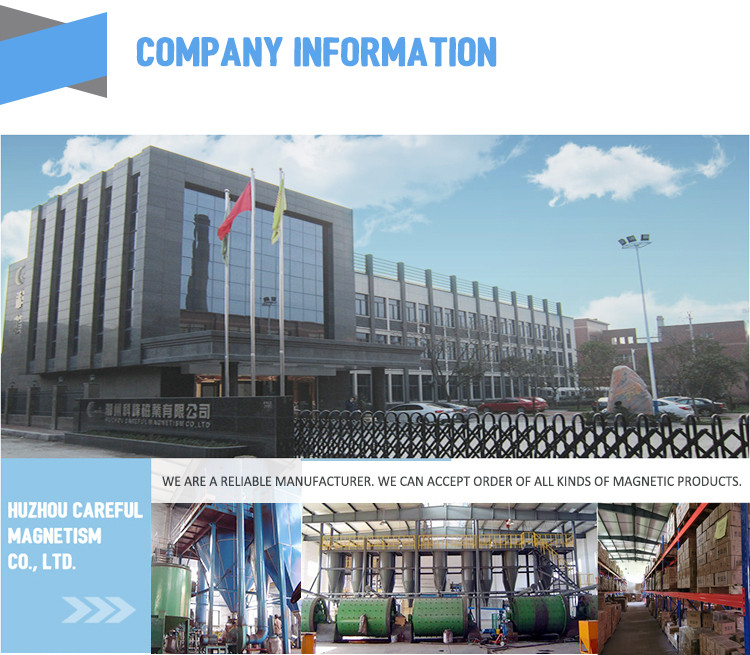 Huzhou Careful Magnetism Co., Ltd. Lead soft ferrite core manufacturer for almost 30 years in this field. Annual sales over US$15 Million.Our advantages are better quality, better services,factory price,reponse within 24hs, enough productive power (1000ts/month)from 3 branch factories keep the good delivery time, annual sales over us$15million, still get growth every year. Our material covered NiZn, MnZn, Amorphous, windely used in industrial, electronics,machinery, like DIP/CHIP inductors, swich transformers, filter,choke coils..,and good research department accept customized special products, whatever small, big..., we are directly or indirectly provide products to WIK,SONY,PHILIPS,DELL,and so on, export countries all over the world, 
Our products include:
Toroidal core, Rid core, Drum core, Rod core,Clamp core(SCRC/SCNF),sleeve core(RH),EE core, EC core,ED core,U core,EFD core, ET/FT core,PQ core, I core,EPC core,Cut core, UY core, URS core,SQ core,EI core,RM core,PM core,ATQ core,EP core....
Dimension, electrical characteristic, quantity and delivery for quotation.