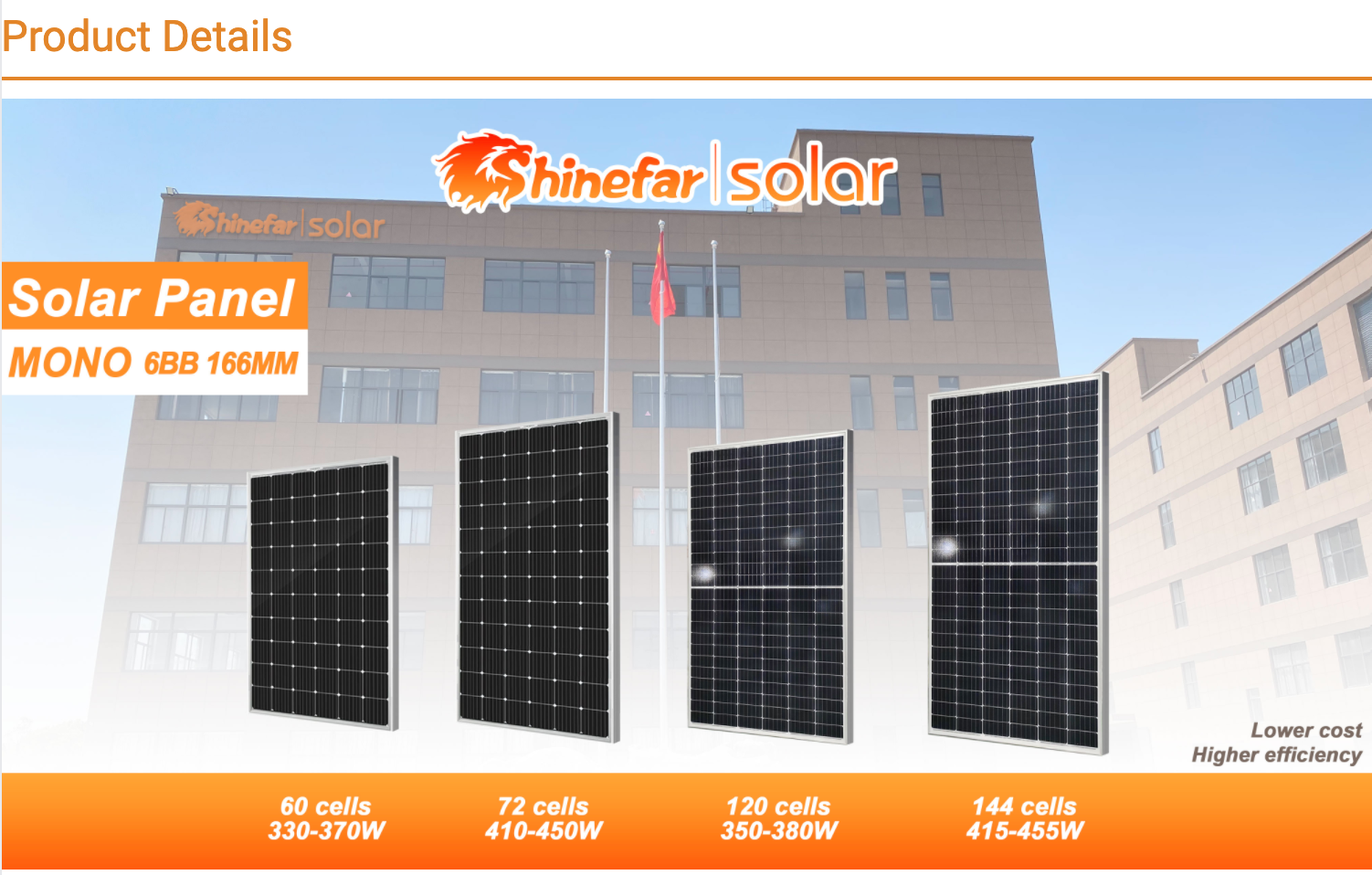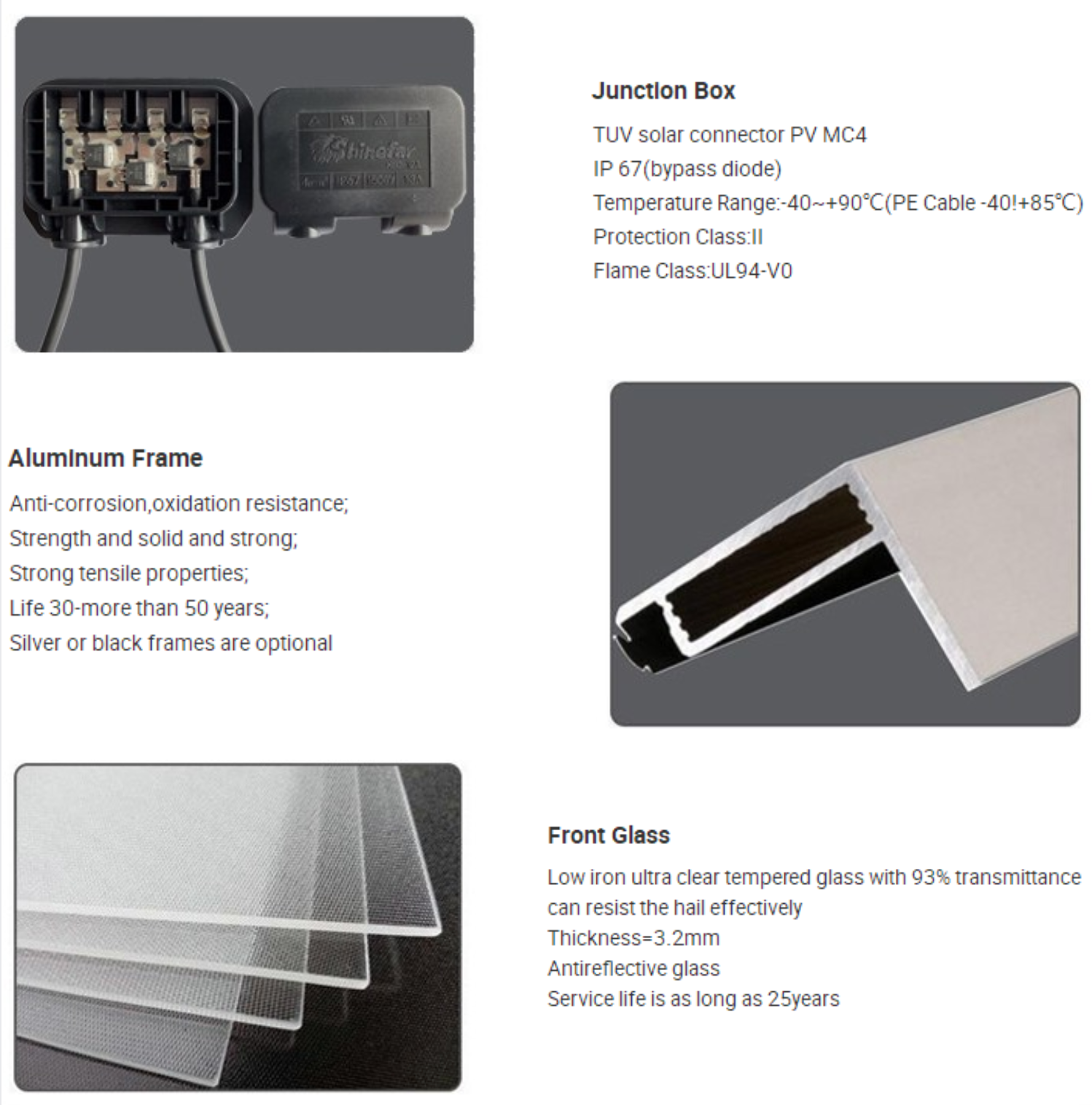 SPECIFICATIONS FOR SF-M3/144(380W-420W)

TYPICAL TYPE

SF-M3/72

385

SF-M3/72

390

Max power(Pmax)

Max power voltage(Vmp)

39.57

Max power current(Imp)

Open circuit voltage(Voc)

Short circuit current(Isc)

Moudle efficienvy(%)

Power tolerance

Max system voltage

Maximum Series Fuse Rating

Dimensions

Weight

Front glass

High transparency solar glass 3.2mm (0.13 inches)

Frame

Silver, anodized aluminium alloy

Output cables

TUV1×4.0mm2,Length:300mmorCustomizedLength

Junction box

Cell type

Monocrystalline silicon 78.38×156.75mm

Number of cells

Warranty

10years of product defects in materials & workmanship

10years for 90% of warranted minimum power output

25years for 80% of warranted minimum power output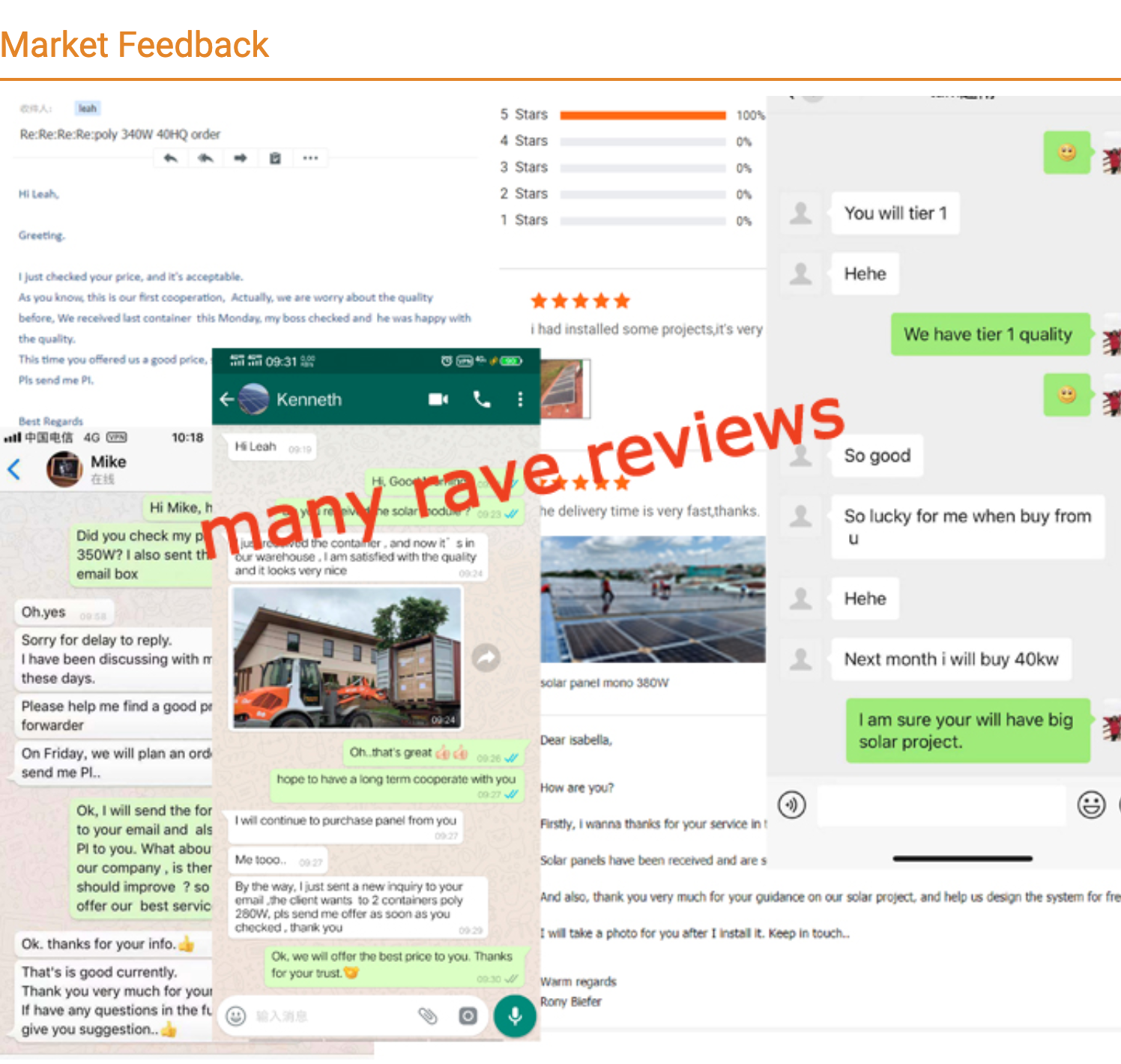 Shinefar Solar Power, formerly known as Shinefar Group(UK), was founded in 2005 with the brand name "Shinefar Solar". The compan is located in Yuyue Town, Deqing County, Zhejiang Province, which enjoys the reputation of "Paradise On Earth". It is adjacent to Hangzhou and within the 30-minute traffic circle including Hangzhou Xiaoshan International Airport and Hangzhou East Railway Station.
The company mainly produces solar module, including large size solar module, solar half cell module and solar double glass module.The products have got the certification of TUV, CE, INMETRO, MCS, ROHS, CQC, ISO and other domestic and foreign authoritative organizations. The automatic assembly line production workshop with an annual capacity of 600MW has been audited and issued with certificates by a third-party certification agency, TUV of Germany which cooperates with Alibaba, so that customers can rest assured to use our solar modules. In addition, the company also specializes in the solar energy engineering projects, design and installation of distributed power stations, and can professionally provide solar energy products, project solutions and technical services to customers around the world manner. We warmly welcome customers at home and abroad to collaborate for joint development.