THIS PRODUCT is our stock polar fleece, cotton spandex hoodie polar fleece, 360gsm, cuttable width 1.6meters.
Our SANSHENG Textile is professional production polar fleece more than 16 years. About the polar fleece, the benefits are: high stretch, good elasticity, good heat resistance, good wear resistance, light weight, goods warmth. Another outstanding advantage is easy to take care of, can be washed. In addition, it can also be combined with any other fabrics, so that the cold effect will be better.
Our company is doing both polar fleece stock and fresh order. For stock polar fleece, we have the DTY solid dyed micro polar fleece gsm ranging from 160, 180, 220, 270, to 300 and tie-dyed polar fleece. THIS PRODUCT is our stock polar fleece, tie-dyed fabrics 2 sides brush 2 sides antipill!!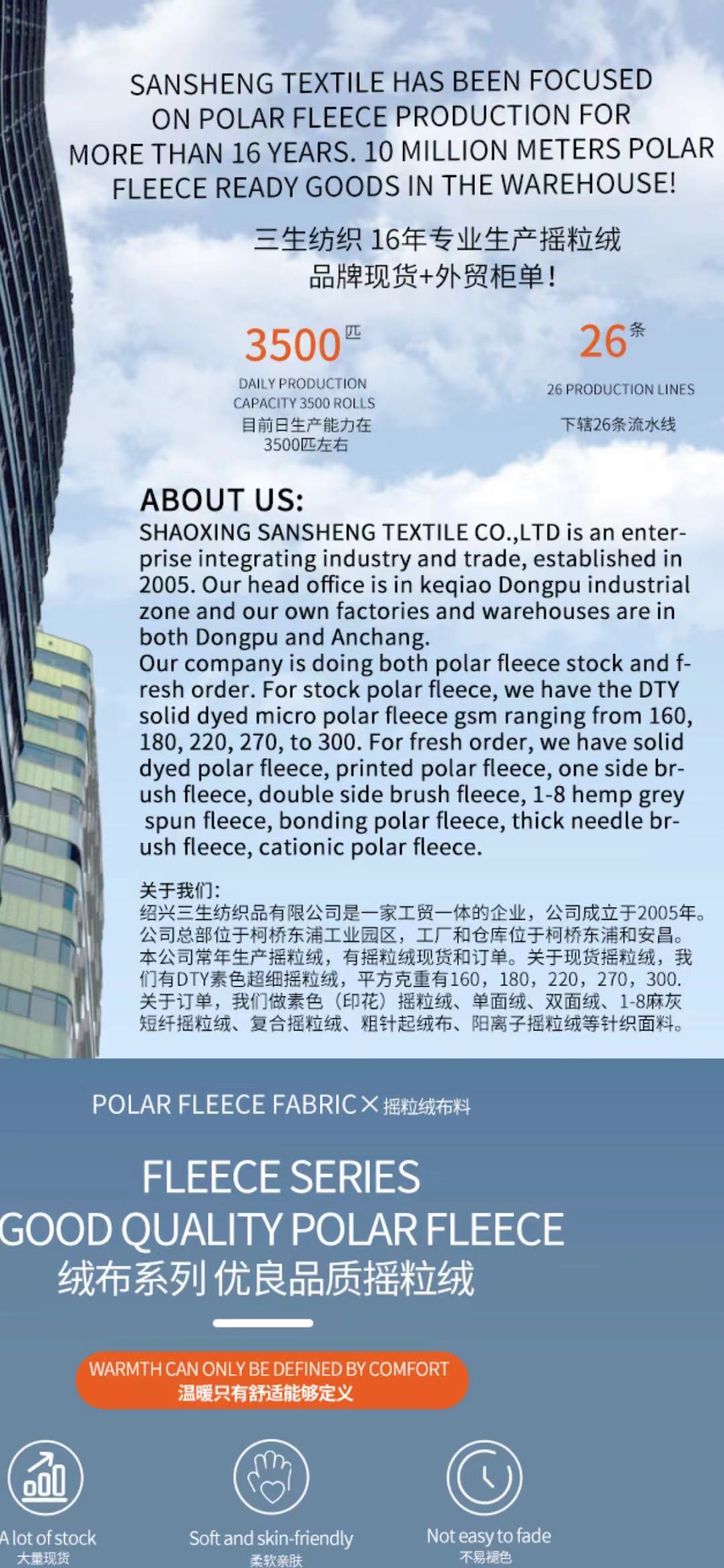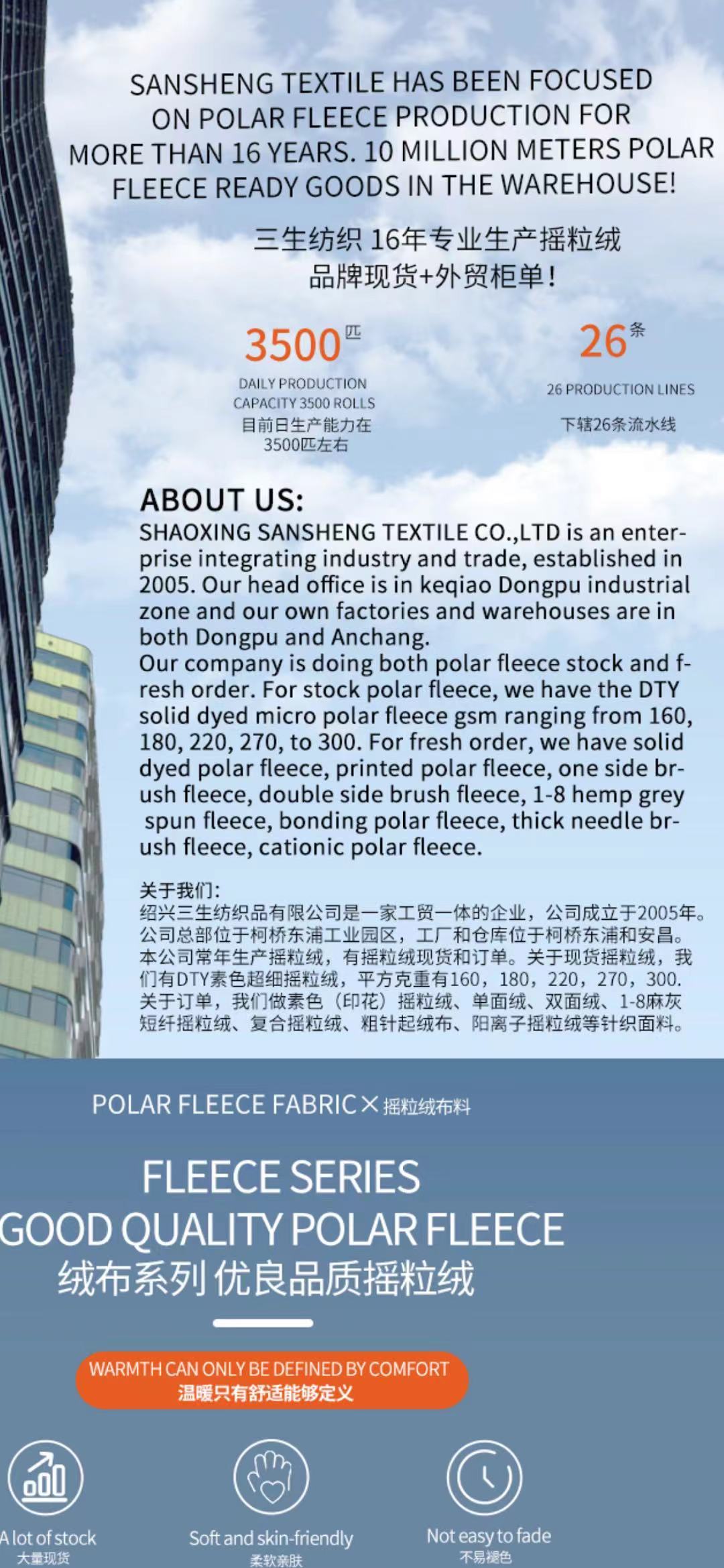 brush fleece, cationic polar fleece